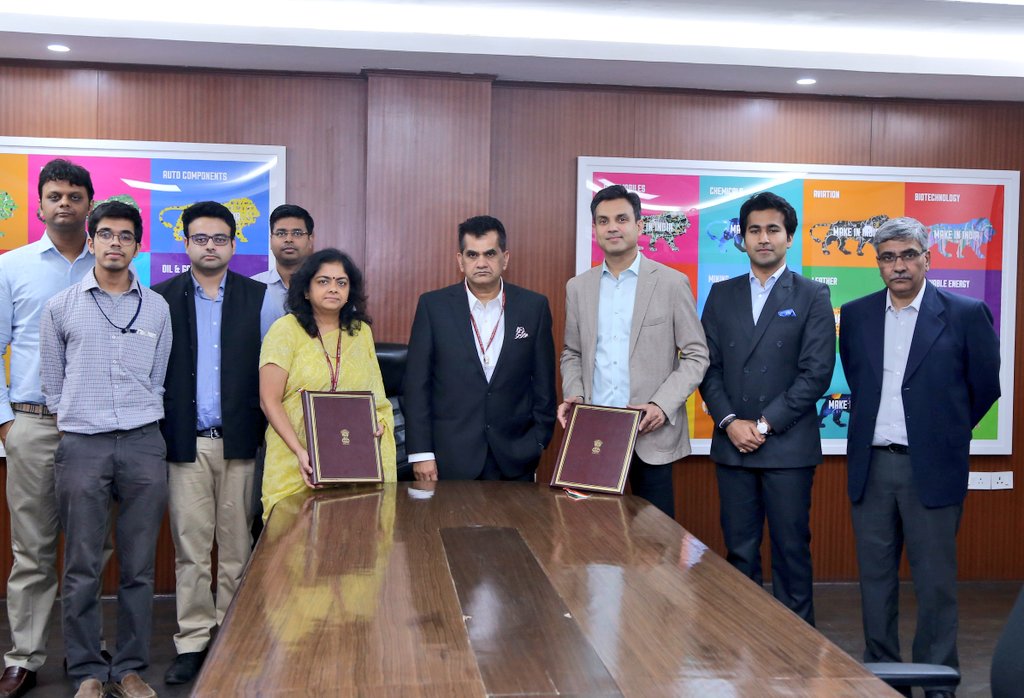 12 October 2018, India:
NITI Aayog and Microsoft India announced an agreement today to leverage the benefits of AI for the growth of the nation. As part of the agreement, Microsoft India will support NITI Aayog by combining the cloud, AI, research and its vertical expertise for new initiatives and solutions across several core areas including agriculture and healthcare and the environment.
Microsoft will also accelerate the use of AI for the development and adoption of local language computing, in addition to building capacity for AI among the workforce through education.
Amitabh Kant, CEO, NITI Aayog said, "For our country, the power of Artificial Intelligence needs to be brought to bear in sectors like healthcare, education, environment and agriculture, which are important for the inclusive development of India. Simultaneously, we should utilize the power of AI to build understanding of the different regional languages prevalent in India under the Hon'ble PM's call of "Ek Bharat, Shrestha Bharat". This partnership will help us move beyond pilots and understand how to scale AI implementation in sectors characterized by a preponderance of public goods."
Anant Maheshwari, President, Microsoft India said, "We are very proud to support NITI Aayog in driving the next leg of India's transformational journey. AI holds the power to reinvent how we solve societal challenges for socio-economic advancement and support the country's growth. Microsoft is constantly pushing the boundaries of what technology can do for people and for the world. This collaboration reiterates our efforts to empower every person and organization to do more through technology."
Under the agreement, Microsoft will provide Niti Aayog the advanced AI-based solutions – Farm advisory services and Healthcare screening models at Primary Health Centers to address challenges in agriculture and healthcare.
(Source – Microsoft, NITI Aayog)
Comments
comments