There are around 14 lakh tickets booked daily in Indian Railways, out of which only over 6 lakh reservations are done online. The Indian Railway Catering and Tourism Corporation was launched to help the customers by avoiding long queues outside the reservation hall. Yet, only around 50% of the tickets utilize this option. What could be the reason for people to still stand in long queues? Do they like to stand and while-away time? One of the many possible reasons could be that, still many people are wary about using their debit or credit online. We cannot blame them, as we ourselves while shopping online,prefer products if they have COD option.
Users who regularly book tickets online are also very much afraid of the transaction page that says "Do not cancel or reload". Many of us even catch hold of our breath, until our confirmed ticket page pops up on the screen and immediately check our bank balance. We are not paranoid, but are just concerned about the dangers of online security and the multiple debits from our accounts.
The Third Option
With the travel industry expected to contribute over Rs. 8 trillion to the country's GDP, the department is taking every possible step to ensure a tension free online tickets booking experience for the customers. They have definitely advanced in their journey right from launching their app to introducing EMI transactions for tickets booking.
75% of the e-commerce business in the country is from the travel domain. COD plays an important role in the balance 25% e-tailing as revealed from high score of COD transactions. So, the next step for IRCTC is to incorporate this feature too.
[box type="shadow" align="aligncenter" class="" width="600″]Bookmytrain, the brain child of Anduril Technologies offers the third option of simply using Bookmytrain website or mobile app to book a ticket and pay for it in cash when it is delivered to your home or office. In this way we can neglect the huge queues and the agents from our list.[/box]
The Only Authorized Partners
Anduri Technologies, a Noida based startup brought the convenience of cash-on-delivery in the travel domain for the first time in February 2015. They have been receiving encouraging responses from travelers so far reflecting the need for COD when it comes to booking train tickets. When they approached the Indian Railways, which is one of the world's largest rail network, their objective was simple. It was to provide an easy alternative to consumers who are reluctant to go the e-commerce way. The COD facility offered only by Bookmytrain is in larger interest of common man and has the potential of changing the way people book train tickets, migrating them from offline to online. They're also proud of the fact that they are the first instigators of COD in the travel domain..
The Prime Movers of Bookmytrain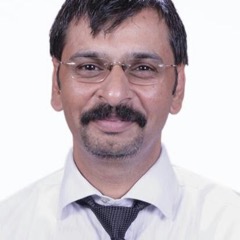 Anurag Bajpai and Pooja Chauhan are the co-founders of Anduril Technologies, the parent company of Bookmytrain. Anurag comes with a vast experience in field of logistics and distribution. He has worked with First Flight Couriers Limited for almost two decades handling different profiles and had introduced "Cash On Delivery" in the courier domain, which has become the essence of e-tailing industry and has been undoubtedly critical for success of Indian e-commerce industry as revealed from high share of COD transactions.
Pooja Chauhan is an undergraduate with keen interest in Maths and Computer Science.She has been working right since her high school. Before starting Anduril Technologies, her last assignment was with Pine Labs as a CTO.
The Vada-Pav Testimony
The ultimate objective of Bookmytrain is to make train ticket booking absolutely hassle-free. The biggest testimony of this is the story of one of their users, a vada-pav vendor in Pune. He regularly books tickets through bookmytrain for himself and his family members. Everytime the delivery address differed, depending on where he plans to put up his vada-pav stall that day. His trust in their booking and delivery service is extremely rewarding for them.
The Reach
It has been an exciting start, for this train journey. They have made significant investment in terms of technology and delivery mechanism to ensure great customer-experience. In less than six months of their operations, they have over 1.25 lakh registered users and around 1 lakh app downloads across different mobile platforms. They are also waiting for a green signal from Indian Railways to allow them to take booking requests in the 8:30 am to 12:00 noon window as well, which is restricted for partners in the B2C segment.
They are doing close to 8000 transactions on a monthly basis and growing every day, are working day in and day out to expand their reach to the length and breadth of India so that maximum number of train travelers can book tickets hassle-free. Currently, they are present in 200 cites and have infrastructure ready wanting to serve as many people as possible. They will start delivering tickets in 750 cities and towns across India very soon.
"Partnering with Railways in much more than just about business"
Bookmytrain realizes that the train has just left the station and there's a long way to go. They consider this a rare opportunity, to make a contribution to nation building and touching the lives of crores of people who travel through railways every year. They're presently bootstrapped and have raised funds from friends. However, they're exploring possibilities to raise investments. It's time to facilitate the company, that basically helps others.
Comments
comments