In the middle of the fraud allegations against the Adani Group, Lord Jo Johnson, younger brother of former British prime minister Boris Johnson, has resigned his non-executive directorship of a UK-based investment firm linked with the now-withdrawn Adani Enterprises Follow-on Public Offer (FPO).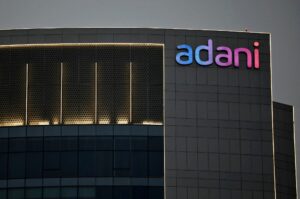 The Congress turned up against the government over the Adani row concerning reports that former UK Prime Minister Boris Johnson's brother Lord Jo Johnson has resigned as a director of Elara Capital, a London-based firm linked to the Adanis. Insinuating that Boris Johnson's 25-year-old son has some link with the Adanis in Ahmedabad, Congress leader Supriya Shrinate tweeted, "Heads are rolling in UK nota squeak from SEBI! Where is PM? Why run away from Parliament?"
'The Financial Times' newspaper mentioned UK Companies House records to reveal that 51-year-old Lord Johnson had been appointed as a director of London-based Elara Capital Plc in June last year and resigned on Wednesday, the day when the Adani Group announced the withdrawal of the FPO.
Elara, which claims itself to be a capital markets business collecting funds for Indian corporates, was among the bookrunners on the FPO. Mr Johnson insisted he has been assured of the company's "good standing" and has stepped down due to his own lack of "domain expertise".
Elara Capital is one of the 10 book runners of the FPO that the group abandoned.
Moreover, according to the Hindenburg report, Mauritius-based funds run by a London firm were part of a scheme to influence the stock price of the companies listed by Adani Group.
Financial Times reported that two Mauritius-based Elara funds — the Elara India Opportunities Fund and Vespera — have been significant investors in Adani's publicly traded companies. According to data from S&P Global Intelligence, Elara Capital's asset management arm was the third-largest shareholder in Adani Enterprises with a 5.1 per cent stake in the summer of 2021.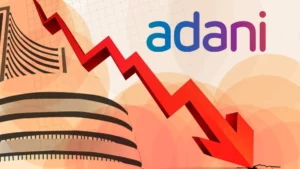 As per the newspaper, it is Elara's asset management business that is under the spotlight after US short-seller Hindenburg Research linked Mauritius-based funds run by the London firm with Adani Group companies.
The Adani Group has denied Hindenburg's accusations, calling them a "malicious combination of selective misinformation and stale, baseless and discredited allegations".
Raj Bhatt, Elara Capital's chief executive and founder, referred the newspaper's request for comment to its compliance officer, who has not responded yet.
It was founded in 2002 by Raj Bhatt as a capital markets business, raising funds for Indian corporated through GDR (Global Depository Receipt), FCCB (Foreign Currency Convertible Bond) and London AIM Marker. It has fully licenced offices in New York, Singapore, Mumbai, Ahmedabad and London.