Good day! Have you ever given any thought to how air pollution affects your health? Given the growing concern about air pollution throughout the world, it is crucial that we safeguard ourselves from its negative consequences. This is crucial for those who live in crowded places where the air quality is frequently harmed.
But don't worry—a fix is available! Although planting trees is an excellent approach to reducing air pollution, it is not always practical, especially for people who live in flats with limited space. Air purifiers are useful in this situation. They are the air's superheroes! We're going to present you with a wonderful alternative today, the Zunpulse Air Purifier. Everything you need to know will be included in this post, from the product's features and characteristics to the cost and our assessment. Let's dig in and learn how the Zunpulse Air Purifier can make breathing clean, fresh air easier!
Zunpulse Air Purifier: Specifications and Features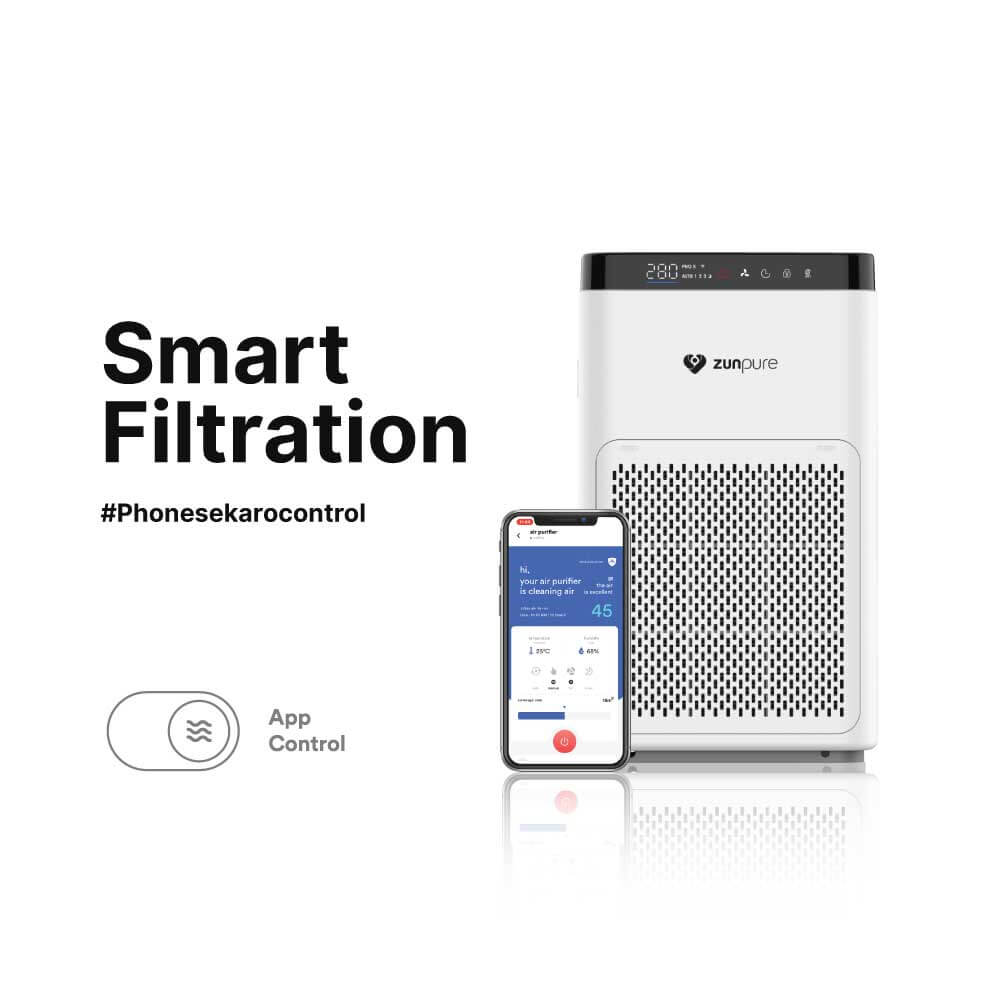 With the Zunpulse Air Purifier, breathing is effortless! Let's examine its remarkable features and characteristics in more detail:
Superior Air Purification: The Zunpulse Air Purifier has state-of-the-art technology. A Pre Filter and a Composite Carbon Cloth Filter (HEPA + Activated Carbon) are two of their dual filters. Together, these filters form a triple-layered filtering system that efficiently reduces air pollution and enhances the quality of the air in your house. Goodbye, dirty and dusty air!
Prepare yourself for a totally connected experience with smart connectivity! Utilizing the most recent Internet of Things (IoT) technology, the Zunpulse Air Purifier enables remote control and smartphone operation. Imagine having the ability to activate the air purifier while lounging on your couch or even while you are on the go. At its best, convenient!
Real-time air quality monitoring: Know what you are breathing! Your surroundings' air quality may be clearly understood, thanks to the Zunpulse Air Purifier's real-time updates on the Air Quality Index (AQI). You may compare it to having a personal air quality assistant who keeps you informed!
3 Preset Modes and Wind Speed Levels: The Air Purifier comes with three different sets of Preset Modes including Auto Mode which automatically detects the AQI and switches on the Air Purifier then the Night Mode to help reduce the noise disturbance for peaceful sleep nights and last it's the Manual Mode, to set the settings manually. In terms of speeds, it comes with three levels of fan speed low, medium, and high which helps towards faster air purification process.
Energy efficiency: We believe we all care about the environment. This is also the opinion of the Zunpulse Air Purifier. It has a scheduled power on and off functionality that lets you maximize energy efficiency. Set it to automatically turn on or off at certain intervals to preserve energy as you sleep soundly. You and the environment benefit from it at the same time!
Zunpulse Air Purifier: Pricing that Fits Your Budget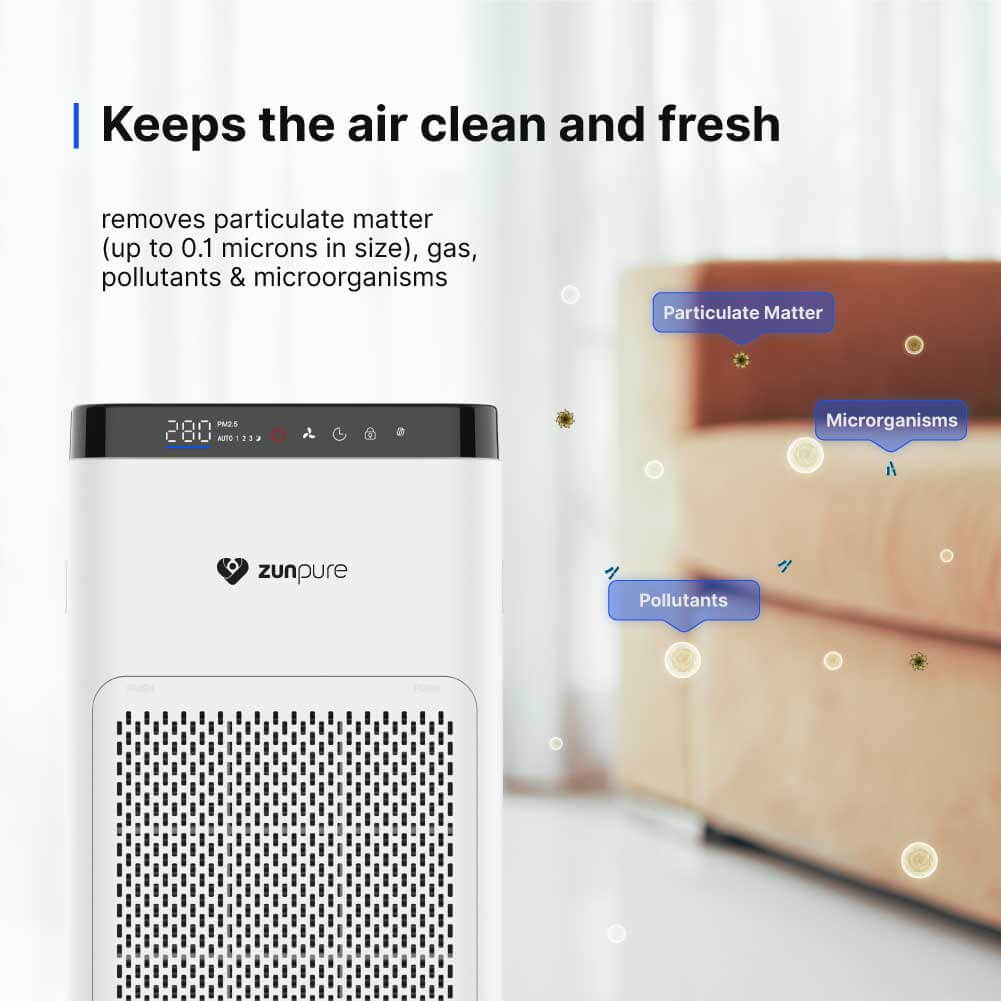 Let's now discuss affordability! A broad variety of intelligent air purifiers are available on the market, but their prices can sometimes be prohibitive. The Zunpulse Air Purifier, on the other hand, defies convention by providing exceptional value at a reasonable cost. This air purifier is a deal at only 14,990! You can enjoy all the advantages of a smart air purifier without going bankrupt. Zunpulse's goal is to make clean air available to everyone, and its competitive price has undoubtedly succeeded in doing so.
If you are thinking of buying this new Zunpulse Air Purifier, then you can place an order for this new Zunpulse Air Purifier via the Zunpulse Store or Flipkart India Store.
Final Verdict
The Zunpulse Air Purifier is your key to cleaner, fresher air, to sum it up. In the fight against air pollution, it is a game-changer. It's a great option for anybody looking for a healthy living environment because of its remarkable characteristics, practical features, and affordable pricing. Bid farewell to health hazards brought on by air pollution and welcome to a breath of fresh air!
Purchasing an air purifier is a wise move for your health in a world where air pollution is an increasing worry. The Zunpulse Air Purifier is a prominent contender in the field of air purifiers. It revolutionizes the sector by fusing cutting-edge technology, effective filtration, and affordability.
Decide on the Zunpulse Air Purifier if you're prepared to take control of the quality of the air in your home. Experience the thrill of breathing in pure, fresh air, and make your home healthier for you and your family. Say welcome to a breath of fresh air by welcoming the Zunpulse Air Purifier!