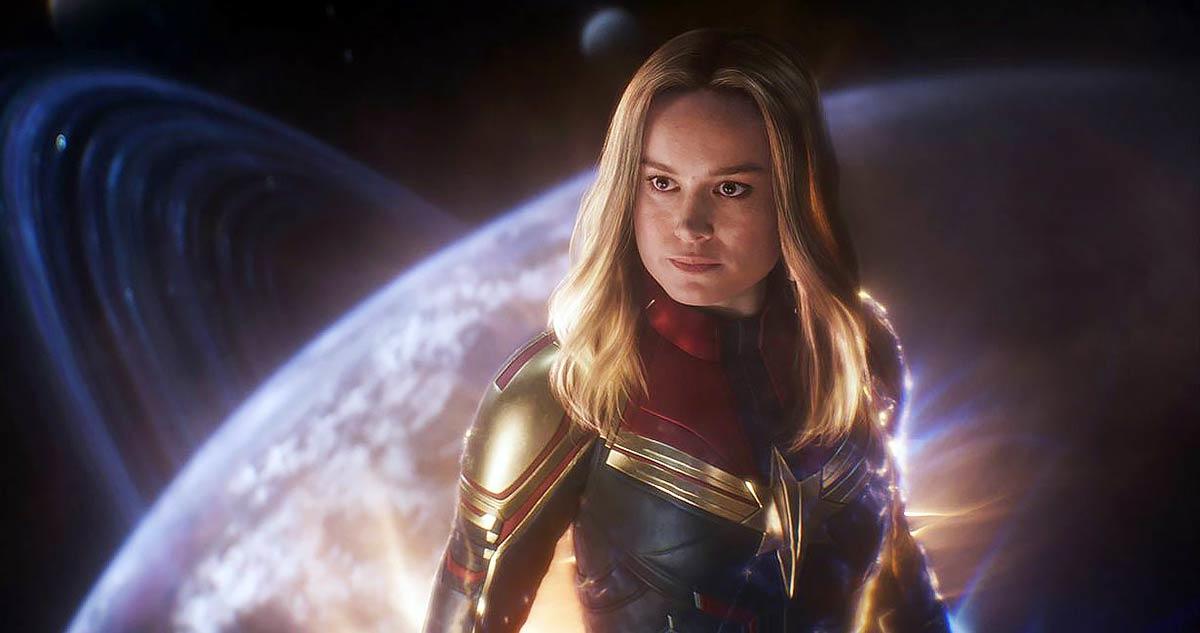 Captain Marvel is a name marvel fans look up to. However, the same fans weren't very pleased with Brie Larson and her NFT promotion. The actress, famous for a number of memorable roles is quite active on social media, sharing snippets of her life with followers and fans. Recently she shared a picture of her latest NFT purchase and everything went topsy-turvy as replies tinged with frustration and anger began piling up. Soon enough "Brie" rocketed to the trending list on Twitter. Read along to know more about Larson's less than marvelous move.
#NewProfilePic – got a @FlowerGirlsNFT by @VarvaraAlay 💙 pic.twitter.com/ZJxic6ST75

— Brie Larson (@brielarson) February 4, 2022
The What and Why
NFT or Non-Fungible Token is a term that has been the topic of discussion and debate for quite some time now. With more and more people joining the NFT bandwagon, its popularity has shot up. Although unique and irreplaceable, these digital pieces of art have attracted a lot of criticism and flak for their lack of safety. After all, it is not that hard to make the photocopy of another person's NFT as long as you have a smartphone which makes NFT a cradle for frauds and scams. However, the ownership of a particular NFT will always belong to the original buyer. NFT is widely regarded as a modern way of collecting art however many are of the opinion that NFTs don't actually protect artists or their interests. The popularity of NFTs can be attested by the insanely high prices for which some of them are sold.
However, people weren't at all pleased by Larson's recent NFT purchase. Most of them are of the opinion that it is a rather irresponsible move from such a renowned artist since it is a known fact that NFTs are highly dangerous for the environment. The energy concerns and the CO2 emissions are things we should actually care about, and when an actor is put on a pedestal for her portrayal of a more than a responsible superhero who goes out of her way to make things right, shows off her NFT purchase on social media, fans are definitely not going to be impressed. Well, the reel and real characters are always different however people are too enraged at the moment to make that distinction. Negative responses have been piling up under her Twitter post. Let us take a look.
That is some clear disappointment right there
https://twitter.com/dogfood46/status/1489655506100793352?s=20&t=zyPq4sXz_K0x4-MOl4nT4g
brie, nft's are bad for the environment and make it easier to steal art from artists. this isn't right.

— liv ✵ ⧗ ❆ (@captlavenders) February 4, 2022
Omg, not you too. I don't know how many celebs need to hear this but – *takes deep breath* – NFTS & CRYPTO ARE HORRENDOUSLY BAD FOR THE ENVIRONMENT, WORSE THAN THE ENTIRE CARBON FOOTPRINT OF SOME COUNTRIES, SO BAD IT'S TEARING KAZAKHSTAN APART IN CIVIL WAR.

Please, PLEASE stop.

— Alisha Grauso (@AlishaGrauso) February 4, 2022
— aisha does not want to be perceived, thank you. (@ManicPixieCurse) February 5, 2022
bestie it breaks my heart to do this but i have to make fun of you for doing this very very dumb thing pic.twitter.com/xeKQhAUjoK

— Lux 🥹 (@LuxManning) February 4, 2022
Well, perhaps you should always think before you act after all
Friendship ended with Brie

— Jon Cartwright (@JonComms) February 4, 2022
bye Brie

— Gabby 🌈🇵🇭 (@gabs820) February 4, 2022
All the people who disliked Brie Larson prior to this are now vindicated

— LonelyGoomba (@LonelyGoomba) February 4, 2022
*New Brie Larson tweet* *sees what it is* pic.twitter.com/HrBDobOjm0

— Shruti Rao (@shrutiraoart) February 4, 2022