The branding partnership between Anheuser-Busch, a major beer company, and Dylan Mulvaney, a controversial transgender social media influencer, has resulted in a loss of more than $5 billion in the company's value.
Since March 31, the company's market capitalization has decreased from $132.38 billion to $127.13 billion as of Wednesday, which corresponds to a nearly 4% drop in shares. This has led to a decline in Anheuser-Busch's stock by more than 1.5% on Wednesday.
The company has faced criticism from conservatives due to its partnership with Mulvaney, who has over 10 million followers on social media.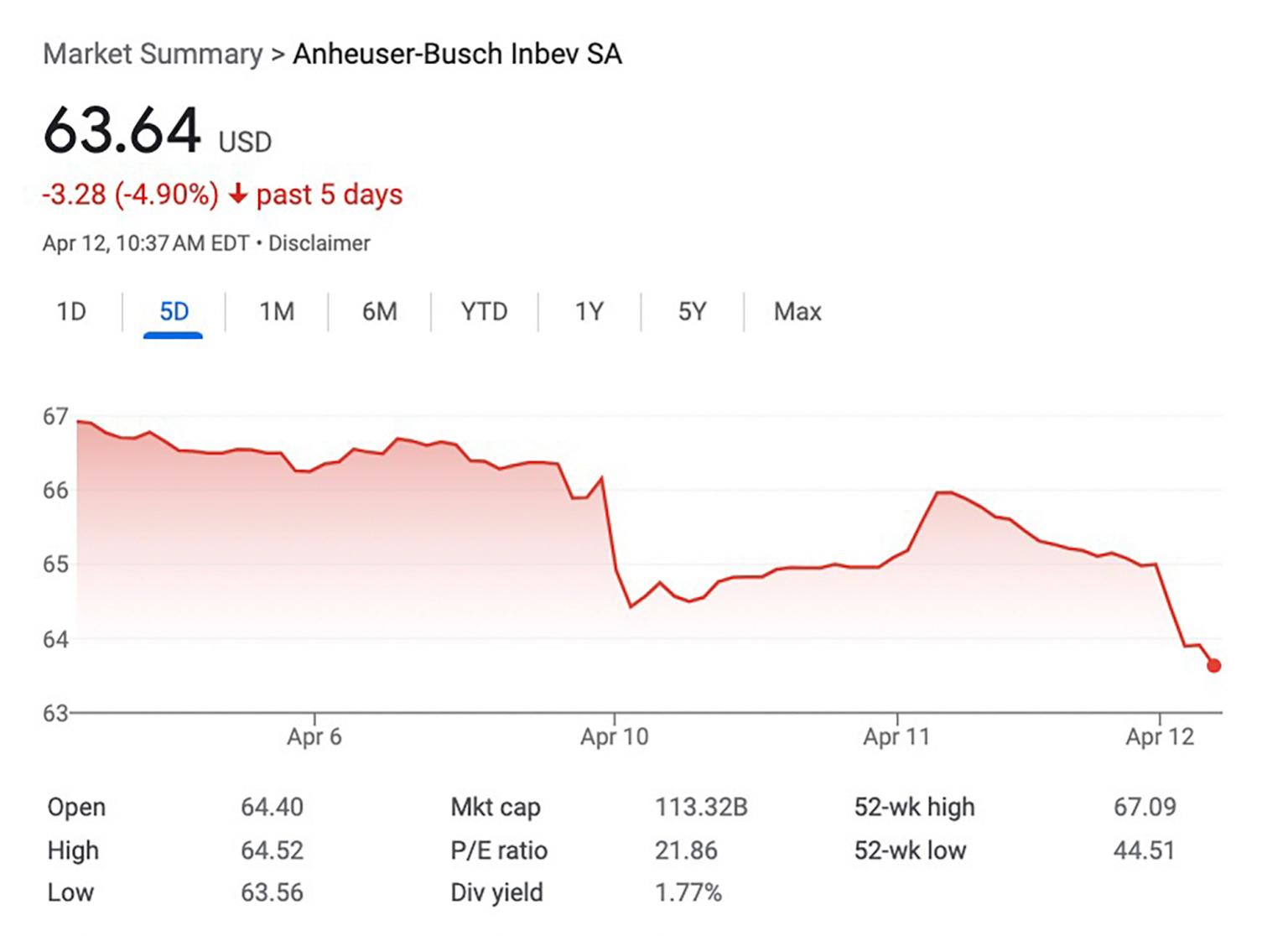 In response, Mulvaney defended herself during an appearance on the "Onward with Rosie O'Donnell" podcast, claiming that critics were targeting her because she's an "easy target." Mulvaney also accused her trolls of misrepresenting her words and actions to attack the transgender community.
According to Mulvaney, her lack of experience may be the reason why she is being targeted by critics. She noted that targeting a transgender woman who has been in the public eye for over 20 years would be more difficult. Mulvaney questioned the motives of her detractors, wondering what they hoped to achieve by attacking her.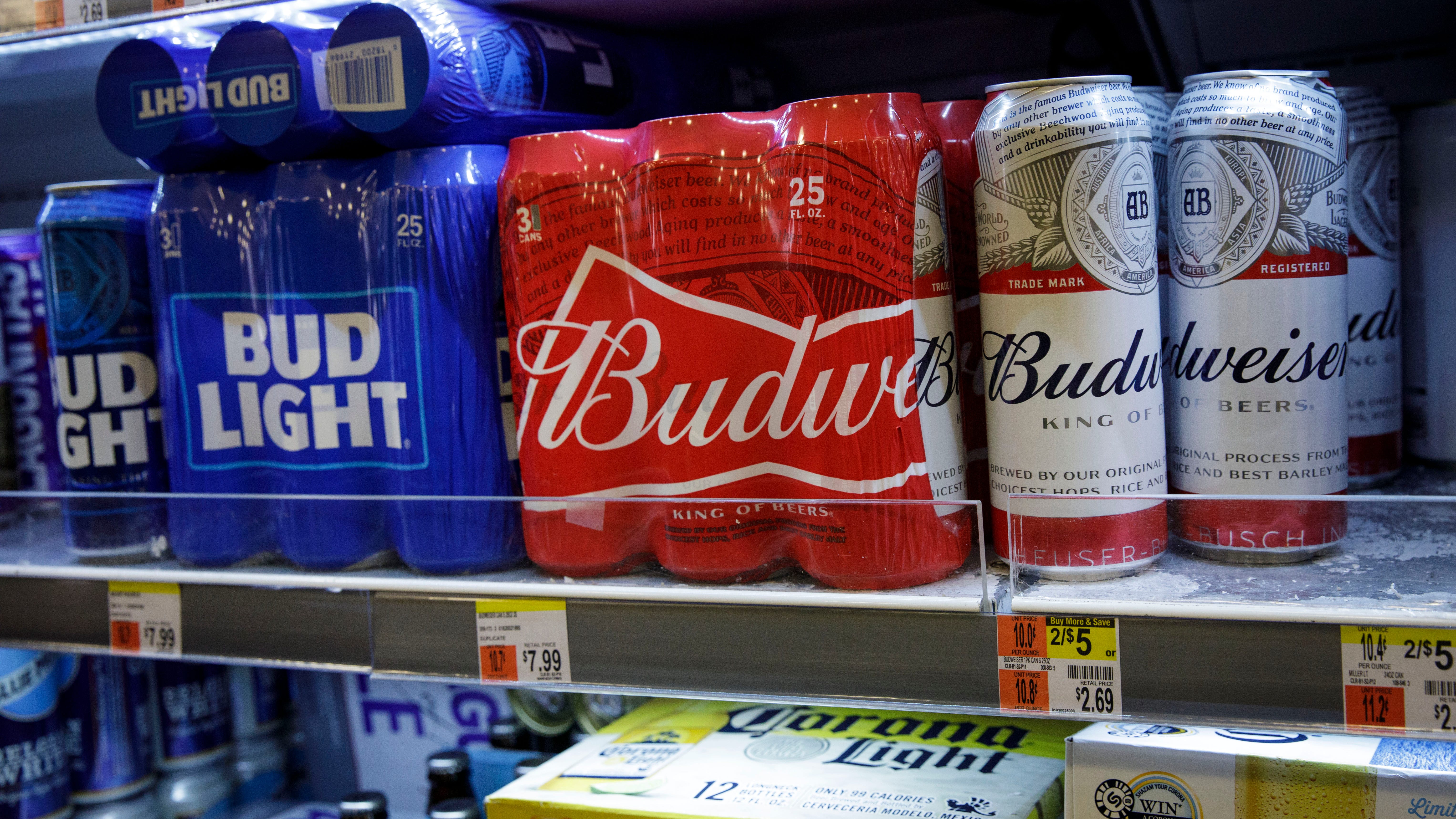 In regards to the criticism she received, Mulvaney expressed that people fail to understand her, and any of her statements or actions are often twisted and used against her.
She believes it's unfortunate because her intentions are always to spread positivity, to connect with others who may not comprehend her, and to entertain and inspire people.
Mulvaney used social media to share videos and images advertising her partnership with Bud Light, which included specially designed cans that featured her image. However, this partnership received backlash, and it even provoked Kid Rock to shoot some of the Bud Light cans with an assault rifle.
Anheuser-Busch faces backlash over Bud Light sponsorship
Due to concerns for the safety of employees, a Missouri distributor cancelled an appearance by the popular Budweiser Clydesdale horses as a result of the backlash.
According to industry experts, the controversy is likely to have a long-term impact and could lead to a complete boycott of Anheuser-Busch products. Mulvaney is said to have signed sponsorship deals with several well-known brands, including Nike and Kate Spade, worth more than $1 million.
Megyn Kelly criticized Dylan Mulvaney's Nike sponsorship deal, noting that Mulvaney does not have breasts and therefore does not need a sports bra. During her SiriusXM show, Kelly commented that Mulvaney had been taking some type of hormone, which caused some changes to occur but not breasts.
Kelly's statement was in response to Mulvaney's deal with Nike and the release of a specially designed sports bra. Despite the criticism, both Bud Light and Nike have defended Mulvaney and her sponsorship deals.
The controversy surrounding Anheuser-Busch's branding partnership with Dylan Mulvaney has caused significant damage to the company's value. The $5 billion loss in market capitalization reflects a loss of investor confidence in the company's decision-making and brand image.
The negative impact on Anheuser-Busch's reputation may also lead to a decrease in consumer trust and loyalty, as some may choose to boycott the company's products in response to the controversy.
The situation also highlights the importance of companies carefully vetting their partnerships and endorsers, as the backlash and negative publicity can have lasting effects on a company's bottom line. It also raises questions about the role of social media influencers in brand endorsements and the potential risks associated with partnering with controversial figures.
Ultimately, it remains to be seen how much the controversy will impact Anheuser-Busch's long-term financial performance. However, it serves as a reminder that companies must consider not only the short-term benefits of brand partnerships but also the potential long-term risks and consequences.