Ford has made a significant breakthrough in the realm of autonomous vehicles by becoming the first automaker to receive approval for their "hands-free, eyes off" advanced driver assistance technology in Great Britain. This groundbreaking approval by the UK's regulatory authority, the Department for Transport, is a crucial step towards making self-driving cars a reality in the not-too-distant future.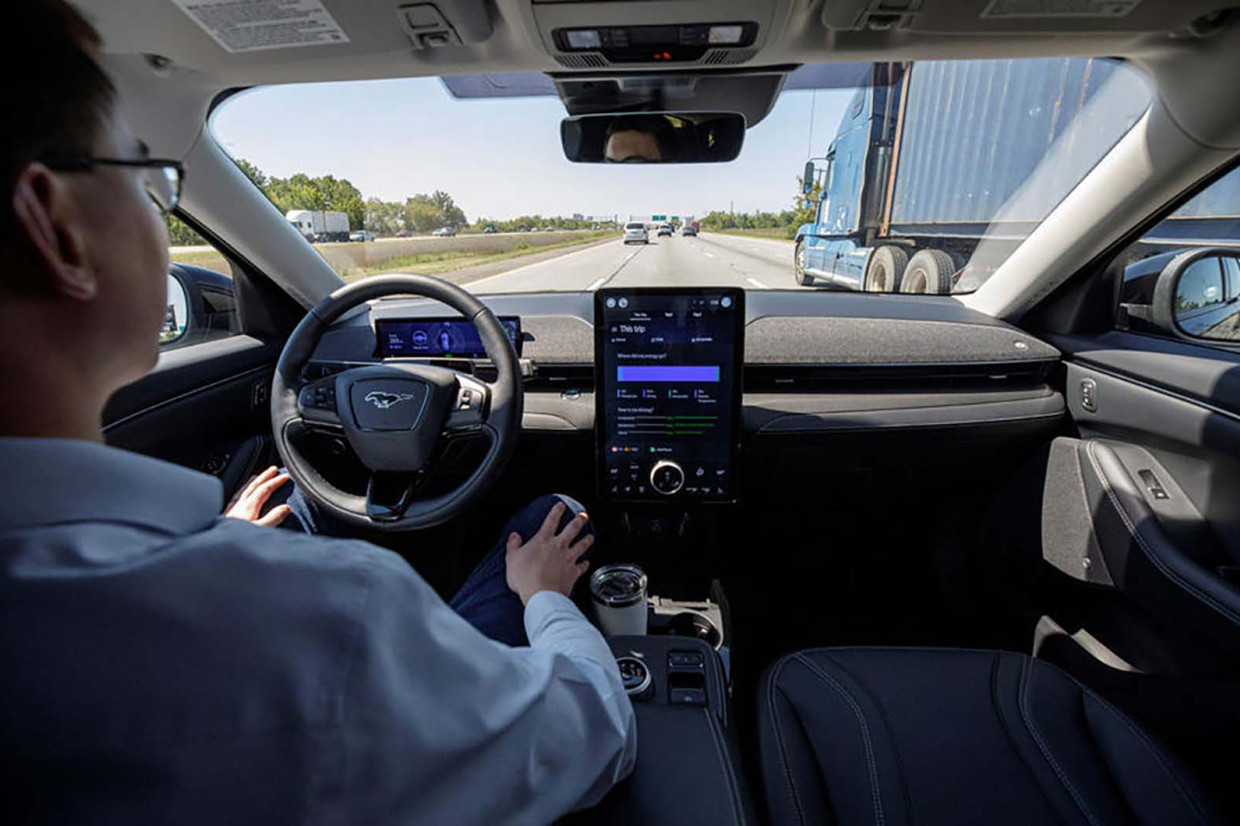 Ford's innovative BlueCruise system is designed to provide a seamless driving experience by offering actual hands-free driving without requiring drivers to stay in contact with the steering wheel. The system is comparable to Tesla's Autopilot, but with a significant difference that sets it apart. Ford's driver assists technology constantly monitors road markings, street signs (including speed), and rapidly changing traffic conditions to maneuver the vehicle using steering, acceleration, braking, and lane positioning, thereby providing the ideal driving experience. Ford's BlueCruise is a Level 2 driver assist technology, which is the second highest level of autonomy that is currently available. This technology is expected to reduce driver fatigue and provide a safer driving experience, particularly on long journeys. With Ford's BlueCruise receiving approval in Great Britain, the technology is poised to be a game-changer for the automotive industry and pave the way for a future where self-driving cars are a common sight on our roads.
Driver assistance rankings
Ford's BlueCruise technology utilizes infrared camera technology to track the driver's head and eye position, ensuring their attention remains on the road. This innovative feature has already been implemented in Ford and Lincoln models in the US and Canada, such as the 2023 F-150 Lightning and Mustang Mach-E, and has been widely embraced by drivers. To date, nearly 200,000 drivers with BlueCruise-equipped vehicles have covered over 64 million miles while driving hands-free, taking advantage of features like stop-and-go, lane centering, adaptive cruise control, and speed sign reduction. In fact, Consumer Reports' most recent active driver assistance rankings placed Ford's hands-free BlueCruise system at the top of the list, ahead of all EV manufacturers.
With the recent announcement that Ford's hands-free BlueCruise technology is heading to Great Britain, it's clear that this cutting-edge driver-assist technology is only set to gain in popularity and widespread use. By keeping drivers engaged and alert on the road, BlueCruise is poised to be a game-changer in the automotive industry, promoting safer, more efficient driving for all.
Global scenario
Ford made a significant announcement in a recent press release, revealing that it has become the first automaker to introduce hands-free driving technology in Great Britain with the approval of the UK's Department of Transport. This marks a significant milestone in the development of autonomous driving systems and is a clear indication that self-driving cars are closer to becoming a reality than ever before.
The BlueCruise system, which is the first of its kind to be approved in Europe, is now authorized for use on pre-mapped motorways across Great Britain. Mustang Mach-E owners can take advantage of the hands-free, "eyes-off" system on 2,300 miles (3,700 km) of pre-established motorways in England, Scotland, and Wales, with a maximum speed of 80 mph (130 km/h). This development is a major step forward for Ford, as it continues to innovate and lead the charge in the field of autonomous driving. With BlueCruise already available in North America and now approved for use in Great Britain, the system is set to become even more widely adopted in the years ahead. It's clear that Ford is committed to providing drivers with a seamless, safe, and efficient driving experience, and BlueCruise is a crucial part of that strategy. Martin Sander, general manager for Ford Model e Europe, explained the importance of the approval, saying, "It's not every day that you can say you've placed one foot in the future, but Ford BlueCruise becoming the first hands-free driving system of its kind to receive approval for use in a European country is a significant step forward for our industry."