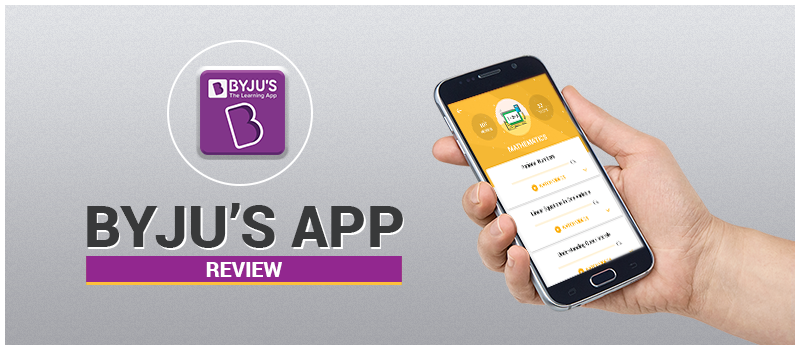 With the advancement in technology, the education sector is advancing to a better phase. Technology has made education more accessible and affordable for its user. With the use of Electronic devices like Computers/Laptops and Mobile phones for the field of education, students find it easy to learn according to their own pace and ability. Students are driven more towards E-learning for their studies rather than traditional learning from books. With thousands of such learning application, play-store has added benefits to students with a high level of comfort. One such application which is particularly becoming popular nowadays is Byju's the Learning app.
Why Byju's the Learning App
Byju's-The learning app was developed by one of the best technical teams in India. The app has teachers from IIT's and IIM's teaching students with the best technique in the form of video lectures, in-air projection technique and adaptive learning method. The application is available both on Android and IOS devices. The aim for this application is learning for all with its motto "Come fall in love with learning," This app makes learning an enjoyable activity rather than a boring lecture where students tend to sleep during lectures.
Let's have a look at its key features which maik Byju's the best e-learning application in the industry:
(i) Visualization in action: It has been scientifically proven that our mind has high retention power to audio and video content in comparison to text written in a textbook. Also learning from video lectures helps us understand things in a better manner which is fast and efficient method. Topics like Calculus can be covered in 8-10 video lectures, where it takes almost 20 days or so by traditional learning from books.
(ii) Interactive Video lectures: Byju's app helps students with a various courses offered such as preparation for Science, Maths based on CBSE syllabus, UPSC, CAT etc with engaging video lessons from India's best teachers. The video has features like 3D animation, In-air projection technique which makes students fall in love with learning.
(iii) Adaptive learning: One of the most interesting features which makes it different from other applications is the Adaptive learning technique. Most students face conceptual problem in understanding the concepts, thus students can master the concepts through customized learning module which helps students learn at their own pace.
(iv) A Personalized learning tool: With personalized learning tool, we mean an application for an individual. This learning tool sets itself according to the student's performance. Students can have a full control over the video; watch it any number of times according to their own will. As in class, the teacher has to manage a bunch of 50-60 students, where teaching is on assumption that everyone gets the knowledge, this learning app creates an environment of learning things in an easy manner while sharing all the concepts at the level of student's perspective.
(v) Test series and performance evaluation: This application provides practice test series in a way that students can analyze their studies. This will improve their confidence. Also, it provides an analysis report for the students in order to check for their strong and weak areas which they must study to excel in their examination.
With Byju's application now students don't need to waste time in searching their syllabus or referring side books. This app covers the entire syllabus on which students can fully rely on. If the Byjus app review sounds good to be true, check out the application yourself and get a glimpse of their teaching methodology.
Comments
comments