Cadillac is known to be reportedly approaching Tesla owners in China. Tesla owners get a free test drive of the brand's all-electric crossover Lyriq. This is a pretty aggressive tactic as the company is competing with Tesla. Tesla Supercharging stations are the locations where all the Tesla owners come and this is a tactic targeting the core Tesla ecosystem.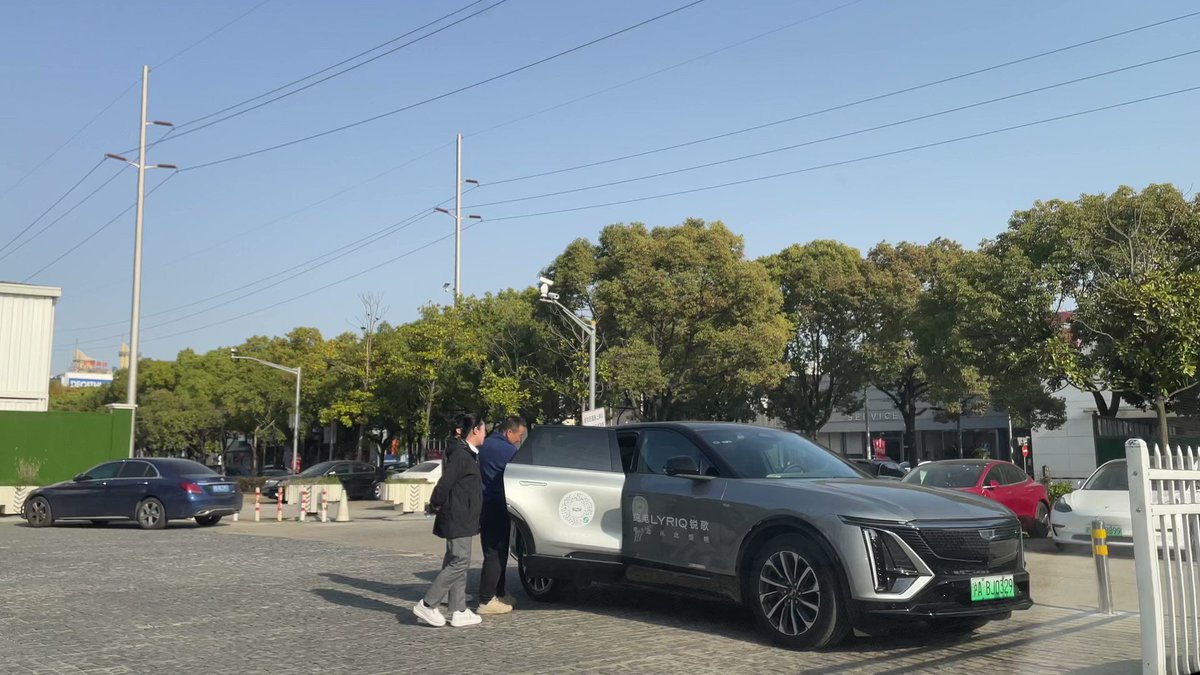 According to a Twitter post by Jay in Shanghai, who published some photos and a video of such an encounter, Cadillac reps were waiting for Tesla owners in a Lyriq that was parked rather awkwardly in the charging station. Teslarati writes that it reached Cadillac for an explanation, but the American carmaker couldn't clarify why the Lyriq was at that particular Supercharger station in Shanghai Jinqiao.
WTF look what's happening Cadillac sales team are currently parked outside of Shanghai Jinqiao Supercharger.

Approaching Tesla Owners and trying to offer free test drive.

Competition is great but this is Tesla's territory. Shameless cold calling by Cadillac. @Tesla @elonmusk pic.twitter.com/bmvoC7aVj9

— Jay in Shanghai 电动 Jay (@JayinShanghai) March 16, 2023
The Lyriq is Cadillac's first mass-produced all-electric vehicle and it looks like the company's reps are doing everything they can to get new customers. Production of the Lyriq started in March 2022 but during the whole of 2022, Cadillac managed to deliver just 122 units in the United States, while in China deliveries started only in December of last year, with sales just starting to pick up in this part of the world.
By contrast, Tesla sold over 430,000 vehicles in China in 2022, which means General Motors still has a lot of catching up to do if it wants to compete with Tesla in China. Additionally, Tesla has applied massive price cuts, which started an all-out price war between the top brands in China, but so far Cadillac has stayed out of it.
Pre-orders
The Cadillac Lyriq is a luxury electric SUV that made its debut in June 2021, marking the beginning of Cadillac's push into the electric vehicle market. With pre-orders starting in September and series production starting in March 2022, the Lyriq has generated a lot of buzz in the auto industry as a potential rival to popular EVs like the Tesla Model X and Audi e-tron.
The 2024 model year of the Cadillac Lyriq offers buyers the choice between rear-wheel and all-wheel drive versions, as well as three different trim levels: Tech, Luxury, and Sport. These options allow customers to tailor their vehicles to their specific needs and preferences. The base model, starting at $59,590 in the United States, comes equipped with a single rear-mounted electric motor and a battery pack that provides an EPA-estimated range of 308 miles on a single charge. The automaker entered the EV market with high expectations.