Elon Musk has sought that a federal judge transfers a stakeholder case hearing out of San Francisco as he believes that unfavourable regional media exposure has prejudiced potential jurors towards him.
However, Musk's attorneys suggest that the case must be relocated to the federal court in the western district of Texas in a petition submitted late on Friday, just under two weeks before it was scheduled to start on January 17. That area consists of Austin, the state capital, which is where Elon transferred Tesla, his electric vehicle firm, in late 2021.
Musk's attorneys would like the trial delayed, as soon as possible, until the unfavourable media surrounding Musk's takeover of Twitter has faded.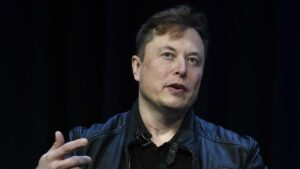 "For the last several months, the local media have saturated this district with biased and negative stories about Mr Musk," attorney Alex Spiro wrote in a court filing.
According to Spiro, such publications have accused Musk specifically of being accountable for previous massive layoffs at Twitter and have alleged that the reductions may have even breached the law.
The stakeholder case is a consequence of Musk's statements from August 2018 in which he stated to have adequate funds to take Tesla private at $420 per share. This declaration triggered significant price fluctuations in Tesla's shares.
An appeal for a response was not immediately answered by the stakeholders' lawyers.
Judge Edward Chen judged Musk's tweets to be misleading and careless in a judgment that was advantageous to the investor's last spring.
In addition, Twitter has dismissed roughly 1,000 people in the San Francisco region, according to the statement by his lawyers, since he acquired the firm in late October.
"A substantial portion of the jury pool … is likely to hold a personal and material bias against Mr Musk as a result of recent layoffs at one of his companies as individual prospective jurors — or their friends and relatives — may have been personally impacted," the filing said.
According to the lawsuit, the mayor of San Francisco and other local officials have also criticised Elon for the redundancies.