Cardano has been on a tear this year, with a year-to-date gain of more than 800%. Investors are interested in blockchain networks because of their speed and efficiency. Cardano users can employ blockchain technology for a variety of reasons, including financial services and the management of decentralized groups.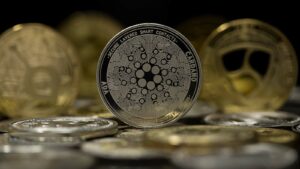 Cardano's long-term potential, on the other hand, is far greater than its current value. With five steps laid out and current progress, Cardano has no chance of failing to achieve its ultimate goal: being an autonomous system capable of growing immensely more valuable over time.
Cardano has made a lot of progress. They do not, however, compare to some of the other cryptocurrencies available. It's particularly aggravating when meme coins are performing so nicely.
Apart from their use as a payment method, these coins don't have much more to offer. However, because they continue to rise, experts must examine them more closely to see whether they are missing anything. As a result, predicting the future of an altcoin like Cardano, which has real use cases and long-term potential, is considerably easier.
Cardano's founders created a new blockchain platform in stages in 2017. They built it to expand and add features with each upgrade while increasing its usage at launch, including the introduction of an ADA token exchange.
Instead of wasting energy on mining, Cardano employs a proof-of-stake (PoS) network, which is less expensive for all parties involved. Proof-of-work (PoW) mining is used by Bitcoin (CCC: BTC-USD), which consumes a lot of computing power and electricity. That is why socially conscious investors are wary about Bitcoin.
As previously stated, Cardano is attempting to complete the final stage of its lifespan. That is when it will develop a new self-sustaining community-centered paradigm. Cardano is currently in its third stage, known as Goguen.
With Cardano, Goguen is a unique initiative that aspires to change the way we think about decentralized applications. The developers behind this protocol have added smart contract features, giving them access to complex decentralized apps (dApps) built on top of its network, giving them more freedom than ever before.
The next proposed stages are Basho and Voltaire. Basho has yet to be published because we are still in the Goguen era. Nonetheless, with the Basho update, Cardano will be able to handle more transactions and scale up to more quickly.
This is feasible because of sidechains, which allow multiple blockchains to exist within a network while ensuring security by only allowing particular information to existing on each blockchain at the same time. It accomplishes all of this while maintaining decentralization.
The Voltaire upgrade is an important milestone in the Cardano project's development. The platform's final stage intends to make its ecosystem self-contained and provide decentralized transfer technology with scalable capacity that can easily handle massive volumes of traffic.
Cardano is more useful than the variety of meme coins now available. However, given the nature of cryptocurrencies, determining the intrinsic worth of its token is difficult.
From stocks and bonds to crypto, which is based on code rather than assets or revenue, it's been a long journey. As a result, digital currencies and tokens are difficult to evaluate in comparison to equities due to their volatility.
Cardano, on the other hand, provides more usefulness because of its real-world applications. Users are expected to join or increase their usage of this unique coin as its platform scales and improves. In comparison to other meme currencies, this puts it in a different league.
If you find this article informative then do share it with your friends and family!
Also read: Mukesh Ambani believes that blockchain will revolutionise the financial sector; calls data the "New Oil"
Comments
comments