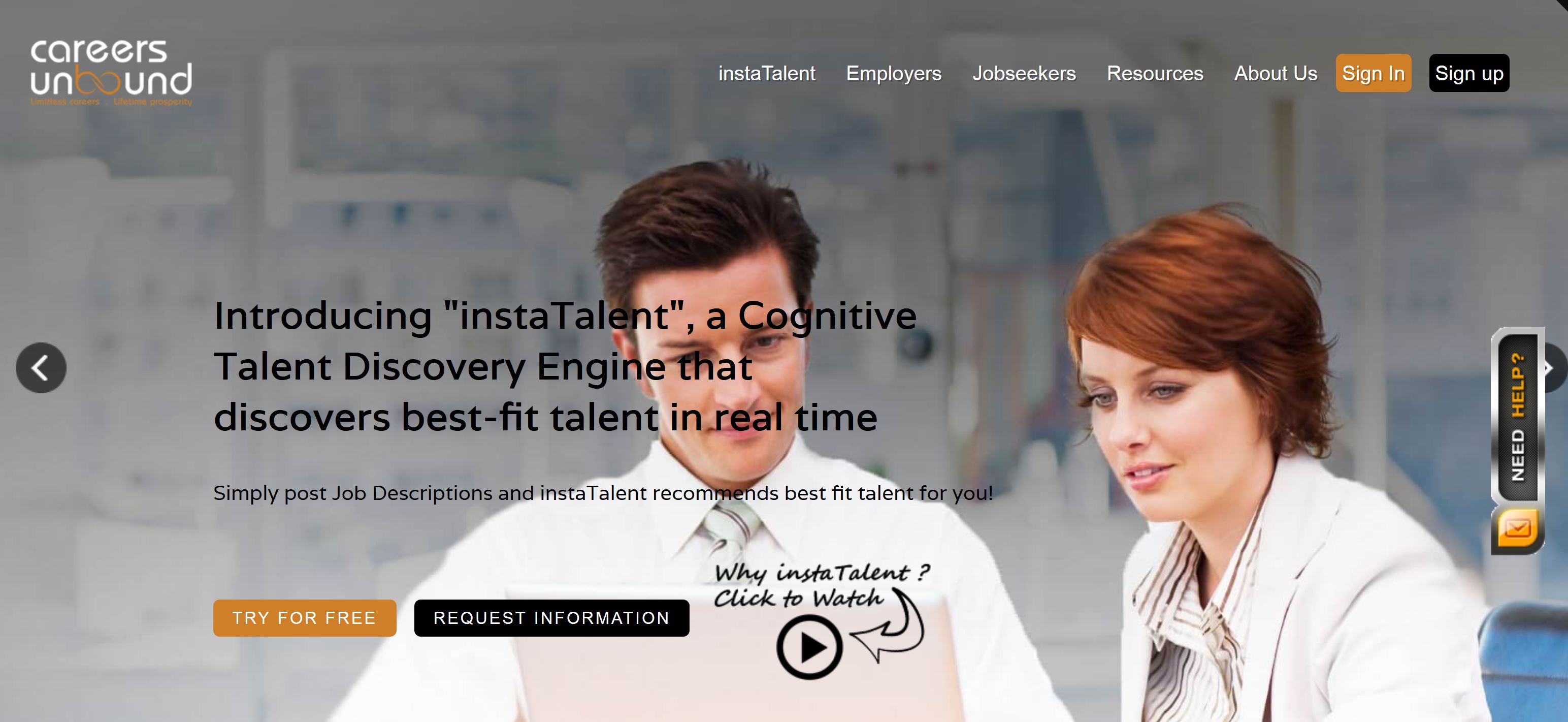 Employee hiring is always a tedious job for companies. Most of the times the HR manager has to go through a long hiring process which includes posting job openings on job portals, contacting  interested candidates, collecting resumes, sorting resumes manually, conducting rounds of interview with selected candidates, hiring the selected candidate etc. It is a tedious and time-consuming process.
To address this issue Dr. Prakash Ambegaonkar and Aniruddha Shrotri came up with an online solution, and launched CareersUnbound. Since Employee hiring and training are two major activities in every organization,they also decided to launch online solution for corporate employee training and skill development.
Recruitment Solutions By CareersUnbound
CareersUnbound provides online software for employee recruitment and corporate employee training. InstaTalent – Employee Recruitment Software , InstaCampus – For Automated Campus Placement and InstaSkills – For Employee Training and Skill Development are some of the solutions that the company offers.
InstaTalent was launched to reduce the issue of employee recruitment, since it is a very critical and time & resource consuming process, and could take weeks or months to hire desired best-fit candidate. "If an employer is hiring candidates from five different recruitment portals then it would be more expensive. It would be better if employer can access data from all recruitment portals within one recruitment software. I would like to say that we have implemented the same technical functionality within our recruitment software "instaTalent", " says Aniruddha Shrotri , founder CareersUnbound.
CareersUnbound have implemented cognitive technology in their recruitment software which works like a human brain. With the use of big data, web scrapping, data extraction technology employers can access job seekers profiles from various job boards, recruitment portals, social websites etc., instaTalent is a skill fit employee recruitment software. With instaTalent, employers can access social media profiles of candidates. this further helps in analyzing whether candidate is a Best (Skill and Culture) fit for the organization or not.
The basic version of the recruitment software and the website were launched in Nov 2014. Employers, Recruiters, HR managers and head hunters come in their core customers list, since their main focus is on providing solutions for recruitment and employee training. An updated version of InstaTalent was then launched in May 2015, after which employers could use their software to hire employees from IT, HealthCare, Accounts, Energy & Hospitality domain. The company is currently working on adding more domains for the benefit of HR/ recruiters.
About The Founders
Dr. Prakash Ambegaonkar is a technologist and a long-time entrepreneur. In his successful career as an entrepreneur, he has founded Frontier Technologies Corp., E-Lock and Timeless Learning Technologies. CareersUnbound is Dr. Prakash Ambegaonkar's latest entrepreneurial venture. Dr. Ambegaonkar is also the Founder and CEO of the Bridging Nations Foundation.
Aniruddha Shrotri  is the technological brain behind products & services at CareersUnbound. Mr. Shrotri holds an engineering degree from India's premier engineering institute, IIT (Delhi).  He worked as a programmer with reputed companies such as Wipro & CDOT in the early part of 1980's before starting his entrepreneurial career with Dr. Prakash Ambegaonkar at Frontier Technologies Corp. & E-Lock. Their entrepreneurial partnership still continues at CareersUnbound.
CareersUnbound – The Present And The Future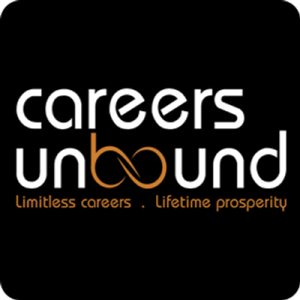 Launched in Nov 2014, their office is located in Pune, India. With a team of 20-25 employees, they get 5-10 registrations per day for their software. Some of their major customers till date are Kirloskar group of industries, Collage Media solutions, Synonym HR Solution and Singapore based Entstrat Consulting. Recently, they conducted a presentation about their employee recruitment and training software at a HR event in Pune.
Currently, the founders and directors are in contact with IBM about collaboration of IBM Watson technology within their instaTalent recruitment software. Further, they also plan to offer
instaTalent pro: With the use of Cognitive Talent Discovery Engine (CTDE)  it will extract talent from various social/ web sources as well as employers private database. By showing scores and diagrammatic view employers can select and compare among the recommendations.
Culture fit add on powered by IBM Watson: From keeping better retention rate to improving organizational productivity, culture- fit has become vital part. CareersUnbound is developing Culture fit add on by becoming eco system partner of IBM Watson, which will be one of its kind.
instaTalent enterprise edition: This platform from CareersUnbound will recommend Best- Fit talent to the employers. The best-fit will be combination of skill-fit and culture-fit, making sure employers and HR recruiters gets all around view of the talent available.
Currently, the company is targeting recruitment market from India and USA only. They look forward to start some advanced marketing activities to increase the reach of their website and software within other geographic areas as well. They aren't looking for funding currently.
(This article is written by Varun Deo)
Comments
comments