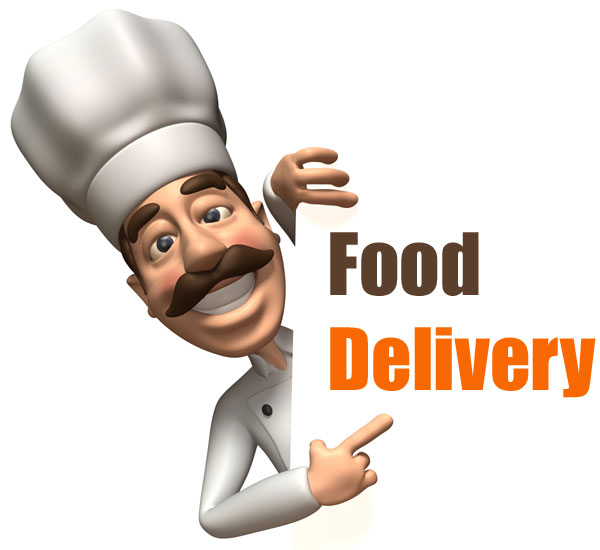 A significant increase in the food delivery market in the past couple years have attracted several  companies to start these services. Uber: The giant cab aggregator, recently announced that it will begin delivering meals to residents of New York and Chicago after piloting the service, called UberEats, in LA and Barcelona. Our very own, Zomato also launched food delivery services in Delhi, Mumbai and Bengaluru in March this year.
The food delivery market holds a great chunk of profit. In 2013, Takeout and delivery held an 18% market share of the fast food industry, which is increasing since then. The organized food business in India is worth $48 billion, or Rs 3 lakh crore, of which food delivery is valued at $15  billion (Rs 94,755 crore). Online food delivery niche grew 40% in the last 12 months, which makes it the fastest growing segment of the Indian eCommerce market.
Home delivery and takeaways are expected to increase in popularity over the forecast period as consumers are looking for convenient options. Late working hours and chaotic traffic is driving sales of home deliveries. In addition, people attending late night parties and ordering food when they get home are driving sales of 100% home delivery/takeaway. Home delivery also works well for food operators. We expect a significant growth in the investments and profits in the sector. More and more restaurants are looking for online ordering systems to help them sell their food online. This type of outlet requires a smaller space, which translates into lower and cheaper rentals and consequently,lower capital investment (rental deposit, interiors, furniture). In addition, ongoing operational costs (staffing, utilities, etc) are also lower.
In such a growing and attractive industry segment, there are a number of players who have made their mark. Some of the companies are listed below.
Tinyowl: Launched in March 2014 by five IIT Bombay alumni, Tinyowl operates a  mobile app on the Android and iOS that lets users order food from restaurants around them. They raised an angel round from Deap Ubhi and Sandeep Tandon in April 2014, a $3 million Series A round from Sequoia Capital and Nexus Venture Partners in December 2014 and the latest round of INR 100 crores from  Matrix Partners, Sequoia Capital and Nexus Venture Partners. Their app already has more than 100k downloads in Mumbai, and they deliver 2000 orders a day on average, more in peak hours. TinyOwl's aim is to have a very personal connection between people and their food. Food delivery is a crucial part and the technology play is over it where the app wants to help people make all their food related decision.
Foodpanda: Foodpanda (in Asia and Europe) and Hellofood (in Africa, Latin America and the Middle East), is a global online food delivery marketplace headquartered in Berlin, Germany, and operating in more than 40 countries across four continents. Launched in March 2012, The service allows users to select from local restaurants and place orders via the website or mobile application. Users of foodpanda/hellofood order cuisines from more than 35,000 restaurants worldwide. The startup is supported by Rocket Internet, the largest e-commerce incubator in the world. It raised $20 million in funding from AB Kinnevik, Phenomen Ventures and Rocket Internet in April 2013, $8 Million in September 2013, $20 million from a group of investors, including Phenomen Ventures in Feb 2014, and another USD 60 Million in financing from a group of investors in August 2014.
Tastykhana: A Pune based online food ordering delivery service startup, TastyKhana was founded in 2007 by Shachin Bhardwaj and Sheldon and has been steadily growing over past 7 years. Their growth accelerated over past couple of years, after infusion of investment. In November 2011, Delivery Hero, a global firm of food ordering services, invested Rs 84 lakh in the company, which helped Tasty-Khana launch in Mumbai in April 2012, followed by Bangalore and Delhi. Tastykhana currently boasts of turnover of over Rs. 10 crore and has close to 10,000 restaurant menus across 160 Indian cities.Tastykhana has witnessed 4X growth over last year. It was acquired by Foodpanda in 2014.
JustEat: Jesper Buch founded Just Eat in Denmark in 2000 and launched the service in August 2001. Just Eat is an online service acting as a web based intermediary between independent takeaway food  outlets and customers. It is headquartered in the UK and operates in 13 countries around the globe. Their latest investment includes $64 million in Series C funding from Vitruvian Partners, Greylock partners and Redpoint Ventures.
DeliveryChef: Delivery Chef is the fastest way to browse through restaurant menus, order food on your mobile and get quick home delivery without any hassle. Delivery Chef brings you yummy food and incredible flavors from the best of restaurants in Mumbai, Navi Mumbai, Pune, Bangalore, and Delhi NCR. It was launched in 2010 by Ankita Tandon and Aditi Talreja. Today DeliveryChef is present in seven Indian cities with over 500 restaurants in its system. They raised over INR 1 crore back in 2012.
As the figures say, the food tech industry acquires a massive part in the e-commerce market, and the food delivery industry holds a good share in it. Needless to say, it is a pot of gold to invest in, even with the increasing number of startups in the area. With the e-commerce market riding exponentially in the past couple years, the food delivery industry would get along with it. We expect a significant growth in the investments and profits in the sector.