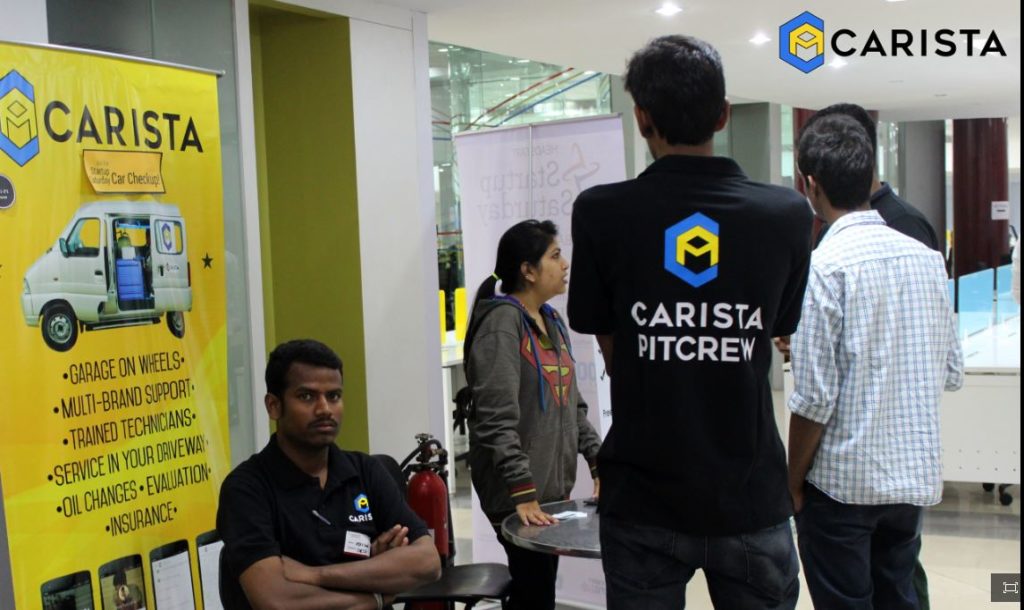 The domestic automotive market is sixth largest in the world, all set to become the 3rd largest by 2019. But the servicing capacities across the country are bursting at it's seams. With older cars visiting the garages 3.2 times a year and newer cars making 2.5 pit stops a year, all the available service capacity is being overused.
The servicing market in India is steadily growing with a CAGR of 15% a year and currently valued at over 2Bn$ , and spares contributing to another $ 2 Billion. Though the demand for dependable service stations is always on the rise, India is yet to see a strong contender in the multi-brand services space.
Customers have either an option to approach a dealership garage, which is not price effective, or a local garage but neither provide a great customer experience.
The problem was evident, the traditional garage setup and workflow were inefficient, and customers were being fleeced. Aggregation of workshops further added to one more layer of in-efficiency in an already inefficient system.
For Challa Pradyumna and Harsha Vardhan the idea behind Carista was to bring back great customer experience in car services.
To solve this issue, Carista, the mobile car garage is built from the ground up, along with governing systems that ensure efficiency at all stages and delivers a superior customer experience than anybody else.
Leaning On To Startups
Challa Pradyumna: He earned his undergraduate in Mechanical engineering and post-graduation in Computer Science. He was a technical intern with Honeywell aerospace in 2013, building systems and prototypes on cutting edge technology. Honeywell extended a job offer, joined as a full time employee continued his work with the innovation team of Honeywell Aerospace building products with global appeal.
When Carfields happened it was best of both worlds for him Cars and Code. Carista being a logical extension of carfields he continued his efforts of making this product a reality and help car owners to get the best experience of owning a car.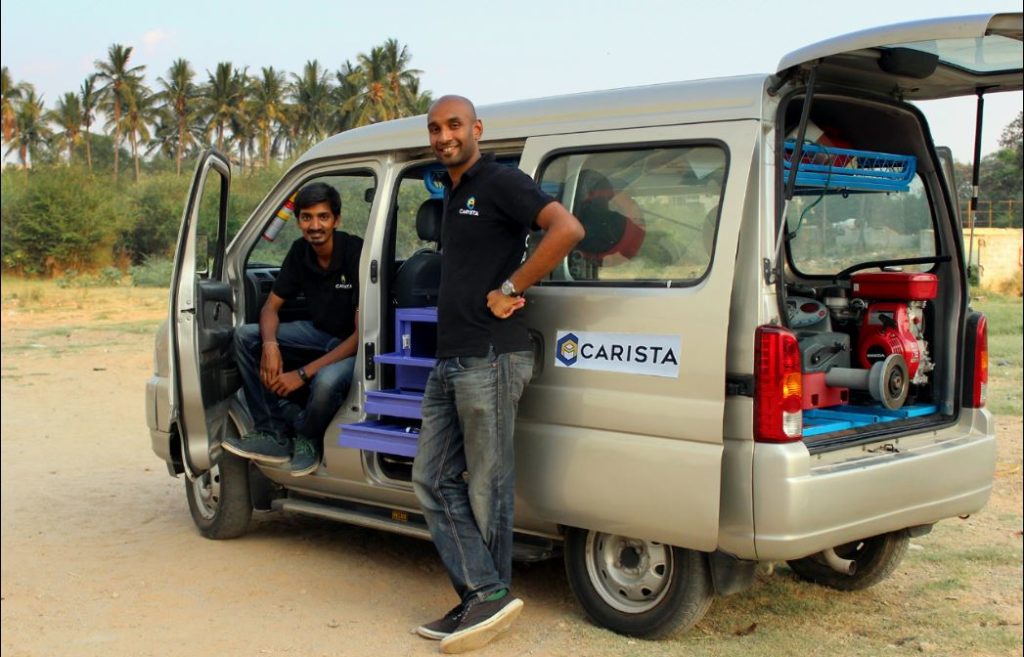 Harsha Vardhan:  Harsha is a mechanical engineer graduated from VIT University in 2012. Automotive roots landed him a job at Maruti Suzuki India Limited as a graduate trainee in production vertical of the company. Winning awards and accolades for project implementation inside the paint shop, moved on as  Territory Service Manager for after-sales services for Karnataka's Maruti Suzuki dealerships.
In 2014, joined family business of distributorship of security system essentials and successfully turned around the business. Started Carfields.com with Challa Pradyumna and two others, before starting Carista. Being a lean practitioner designed Carista as a lean startup.
Here is an intro into their journey !
It is not very often you see a unicorn showing interest to acqui-hire your MVP in under a month, but for Carista, they were sitting right across the table with the COO of the 'Home Services Marketplace' unicorn. Harsha who had quit his day job with Maruti  and Challa who was serving his notice period, had validated the problem with car owners and the customers were ready to pay for whatever they promised to deliver.
 We could have taken the unicorn's offer, which promised fat paychecks and leading the idea pan-India. But, we believed in our idea so much, that the paycheck and perks looked irrelevant.
The sacrifices we do as entrepreneurs, the financial insecurities, the non-existant social life all don't add up to any paycheck that anybody could offer! So Harsha and Challa decided to pursue their idea, and give it shape and give it paying customers.
They didn't let any of the negotiation tactics get to their head, and believed 100% in their small idea, and not the 1% of something big that they didn't want to be a part of. Now, even though they work out the same office, and put up with the operational issues on a daily basis, they never once regretted not taking the offer.
Service Ahead
With the demand-supply deficit in servicing facilities growing larger by the day, and customer experience at an all time low, Carista has big plans for the future. They are looking to expand their presence across the city in the next 5 months with many service teams.
They plan to expand to 4 more cities, in the next 12-14 months spreading great experience in availing the car services. Their line of business isn't comparable to lifestyle business, but more in the essentials business and resilient to changes in the spending pattern of the people.
Related Read: What Made Henry Ford Tick ?
Comments
comments