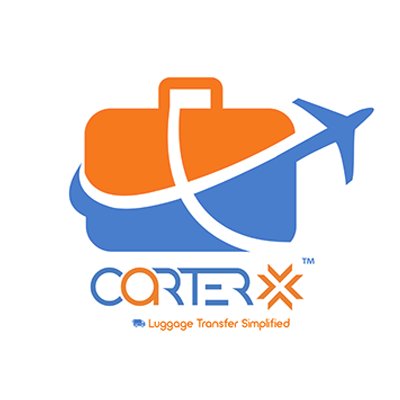 26 April 2019, India:
Logistic firm CarterX has raised funding from Mumbai Angels Network.
The company will use the fresh capital to scale operations and expand to new locations, continue developing partnerships with airlines, and promote their brand.
Harshavardhan N, Founder and CEO, CarterX said, "We are delighted to partner with MA Network as they support our commitment to provide innovative logistic solutions and a seamless experience for travellers. With luggage securely picked up and delivered to your doorstep we are enabling a smooth customer experience to passengers accessing the airport either locally or from tier 2 and 3 cities."
Harshavardhan N, added, "We aim to improve the customer experience by taking the logistical strain away from the airlines and airports and easing the hassle of luggage transport, bag drop and check-in for travellers."
MA Network lead Investor, Adhvith Dhuddu, said, "The travel sector is expanding rapidly and it's clear that consumers are willing to pay a little extra for convenience. When there's an app to book your cab, food, tickets, flights, hotels, why not an app to book your bags so the annoying part of lugging around heavy bags is taken care of. "
Adhvith Dhuddu, added, "The multifaceted solution that CarterX offers solves a huge problem for frequent fliers and for the airports as well where thy help airlines manage mishandled baggage. The founding team has done the hard work of building the required infrastructure and we see CarterX flying to greater heights with this investment."
Nandini Mansinghka, CEO and MD, MA Network, said, "We believe CarterX has an immense opportunity to improve the customer experience in the aviation supply chain through their baggage management platform. We view the concierge baggage service also easing the logistical burden between the passenger and airport."
Nandini Mansinghka, added, "We see businesses enabling tech in the Indian consumer sector to be a strong space to invest and are excited to welcome CarterX to the growing MA Network portfolio."
CarterX provides logistic service that combines luggage transfer and airport assistance to and from the airport. The app enabled platform allows passengers to check-in bags from home and travel to and from the airport without their baggage.
The company caters to to both the B2B and B2C segments. It offers three services – doorstep pick-up and delivery, baggage check-in, and mishandled luggage.
CarterX is currently operational in Hyderabad and Bangalore airports. The company plans to expand to Mumbai, Delhi, Kolkata, and Chennai airports shortly.
(Image – CarterX)
Comments
comments