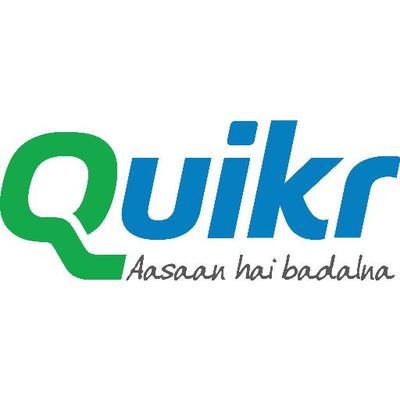 24 April 2019, India:
Online classifieds platform Quikr has acquired refurbished goods market place Zefo.
This first acquisition in Quikr's pre-owned goods category is in line with its overall strategy of going deeper in key verticals, the company said in a statement.
Quikr launched Quikr Assured products and services around the second half of last year. Quikr Assured refurbished products are available in categories such as Furniture, Electronics, and Appliances.
The company claims that all products in the Assured offering are checked for quality, come with a full warranty and replacement guarantee along with doorstep delivery options from Quikr.
Pranay Chulet, Founder & CEO, Quikr said, "The acquisition of Zefo is in-line with the phenomenal consumer acceptance of the Assured products and services on our platform. Generally, a pre-owned product's price can be as low as 30-60% of a new one."
Pranay Chulet, added, "Now, with Quikr and Zefo as a combined entity, we will be able to offer a broader selection of products at even more competitive prices along with as strong a focus on quality."
Sarath Chandra Gudlavalleti, VP, QuikrBazaar said,  "With the best of Quikr and Zefo coming together, we will double our strength in the quality assurance process, logistics, marketing, and retail, thus raising the bar in the refurbished market for Furniture, Electronics & Appliances and Mobile space. This will enhance the Quikr Assured offering to our customers and further boost our transaction-led business model."
Rohit Ramasubramanian, Co-Founder and CEO, Zefo said, "Zefo promises a high-quality, hassle-free refurbished & pre-owned goods experience to both buyers and sellers. We achieve this with our unparalleled quality control and refurbishment capabilities. With this transaction, the capabilities we have built and the offerings we have honed can now be offered to Quikr's large customer base."
Zefo is an online marketplace specializing in selling refurbished TVs, mobile phones and furniture. The company promises a completely hassle-free and professional refurbished goods shopping experience.
Zefo claims to provide a high degree of standardization through quality checks as well as managing end-to-end logistics thereby adding a layer of trust and convenience to this unstructured refurbished goods market.
(Image – Quikr)
Comments
comments