According to the two plaintiffs who filed the complaint, Yuga Labs "schemed" with celebrities like Fallon, Hilton, Madonna, Kevin Hart, Justin Bieber, and Snoop Dogg to artificially pump up the price of Bored Ape Yacht Club NFTs and defraud their fans who invested. The suit was filed in the district court in Los Angeles on Dec. 8. The plaintiffs are looking for at least $5 million for themselves and others affected.
Other celebrities named in the lawsuit include Gwyneth Paltrow, Post Malone, Stephen Curry, and Serena Williams, among others. Other notable names are included in the suit, too, such as Williams' husband, Reddit founder Alex Ohanian and Amy Wu, an investor who recently left FTX, the failed cryptocurrency exchange founded by Sam Bankman-Fried.
One standout name being sued is Guy Oseary, talent manager for Madonna, U2, and other musical superstars. Oseary is a partner in Yuga Labs and manages several celebrities involved in promoting Bored Ape NFTs. In addition, Oseary is an investor in Moonpay, a crypto payment platform that has acted as a concierge service for many celebrities' NFT transactions.
Some of the specific charges include violations of unfair competition laws, aiding and abetting, and civil conspiracy, among others, but it is summarised reasonably well in a quote from a 2017 article from the US Securities and Exchange Commission that states, "Celebrities and others are using social media networks to encourage the public to purchase stocks and other investments. These endorsements may be unlawful if they do not disclose the nature, source, and amount of any compensation paid, directly or indirectly, by the company in exchange for the endorsement."
The unique selling point of Yuga Labs' NFT collection, called the Bored Ape Yacht Club, is that NFT owners become members of an exclusive "club" that includes these celebrities. "In our view, these claims are opportunistic and parasitic. We strongly believe they are without merit and look forward to proving as much," a Yuga Labs spokesperson told Insider.
According to the lawsuit, the exclusivity was "entirely manufactured" by Guy Oseary, a Hollywood talent agent, YugoLabs executives, and a front operation, "MoonPay," to promote and sell digital assets. MoonPay is a platform that facilitates the purchase and sale of cryptocurrencies. The documents also cited that "MoonPay purports to be a white-glove service designed to help the super-rich and celebrities buy NFTs 'without all the hassle of setting up a wallet, buying crypto, using that crypto to purchase an NFT, and then taking custody of it'."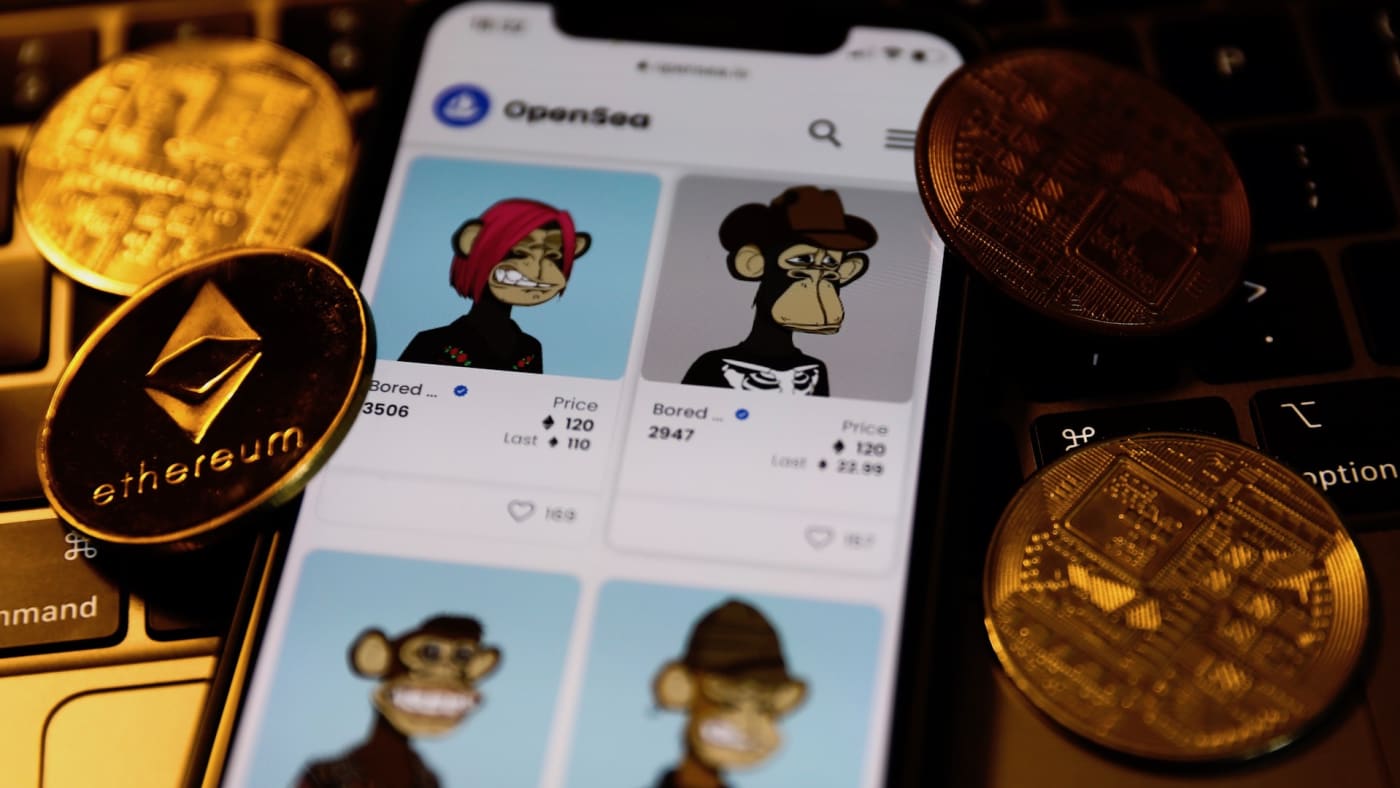 "In truth, the Executive Defendants and Oseary used their connections to MoonPay and its service as a covert way to compensate the Promoter Defendants for their promotions of the BAYC NFTs without disclosing it to unsuspecting investors," according to the lawsuit.
"The executives at Yuga and Oseary together devised a plan to leverage their vast network of A-list musicians, athletes, and celebrity clients and associates to misleadingly promote and sell the Yuga Financial Products," the documents stated. The suit was filed alongside a wealth of evidence outlining how Yuga Labs used a service called MoonPay as an intermediary to compensate the people promoting the NFT collection.
MoonPay is advertised as an NFT exchange for celebrities and other investors but was, according to the complaint, used as an avenue to compensate celebrity endorsements of Yuga Labs NFTs without disclosing this information to investors. The complaint details that MoonPay was started by Guy Oseary, a connected Hollywood talent agent who conspired with Yuga Labs to provide this intermediary.
The lawsuit focuses on an alleged collaboration between Yuga Labs and Guy Oseary, an influential figure in the music business who represents Madonna, U2, and other celebrities. It accuses them of using their connections to "leverage their vast network of A-list musicians, athletes, and celebrity clients" to promote the NFTs. The case follows a growing backlash against celebrity endorsements of cryptocurrencies, with Kim Kardashian and Larry David, two celebrities involved with FTX and Ethereum, also facing similar legal action. A federal court on Wednesday withdrew Kardashian from the Ethereum case, potentially creating a barrier for the leases filed against Justin Bieber and others.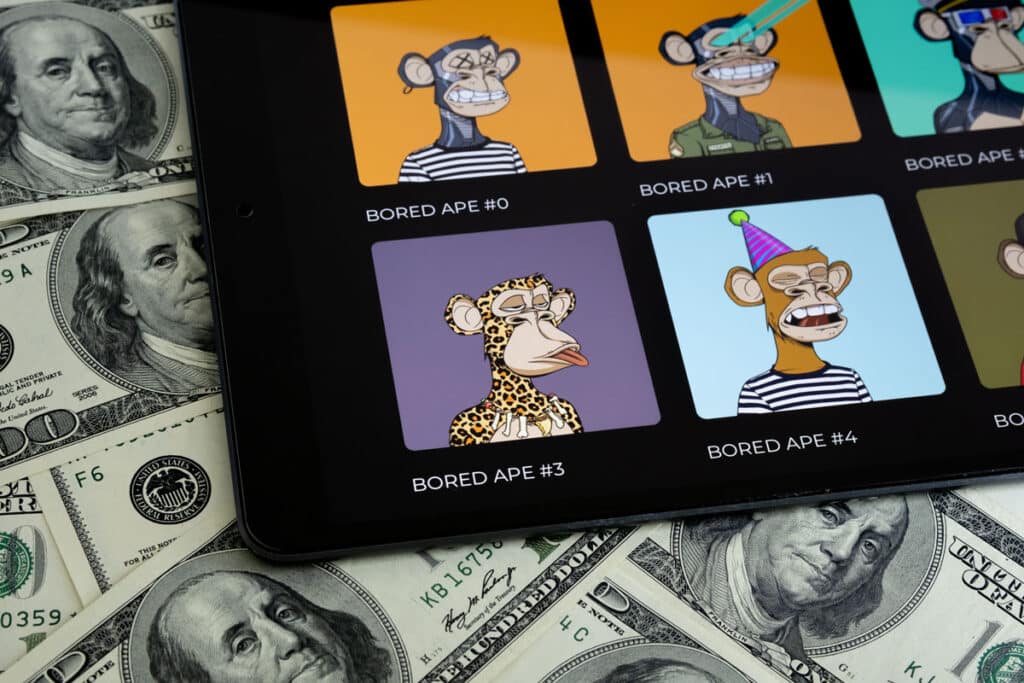 The case is the most recent regarding the use of celebrities to promote cryptocurrencies and NFTs, which saw huge price increases in 2020 and 2021 but have since suffered as the economy slowed down in 2022. To artificially inflate the price of Bored Ape Yacht Club NFTs and swindle its followers who invested, Yuga Labs allegedly "schemed" with celebrities like Fallon, Hilton, Madonna, Kevin Hart, Justin Bieber, and Snoop Dogg. Serena Williams, Post Malone.
Bored Ape Yacht Club, often colloquially called Bored Apes, Bored Ape or BAYC, is a non-fungible token (NFT) collection built on the Ethereum blockchain. The collection features profile pictures of cartoon apes procedurally generated by an algorithm. The parent company of Bored Ape Yacht Club is Yuga Labs. The project launched in April 2021. Owners of a Bored Ape NFT are granted access to a private online club, exclusive in-person events, and intellectual property rights for the image.
As of 2022, Yuga Labs is valued at US$4 billion. This is due in large part to the sales of the Bored Ape Yacht Club NFT collection totalling over US$1 billion. Various celebrities have purchased these non-fungible tokens, including Justin Bieber, Snoop Dogg, Gwyneth Paltrow and others. the NFT collection was created by four friends who "set out to make some dope apes, test [their] skills, and try to build something (ridiculous)." Bored Ape NFTs, like other NFTs, created and used for digital art purposes, aim to provide its owners with the "original" artwork. Bored Ape NFTs owners possess "a unique unit of data recorded in a digital blockchain, which permanently records its provenance or sales history."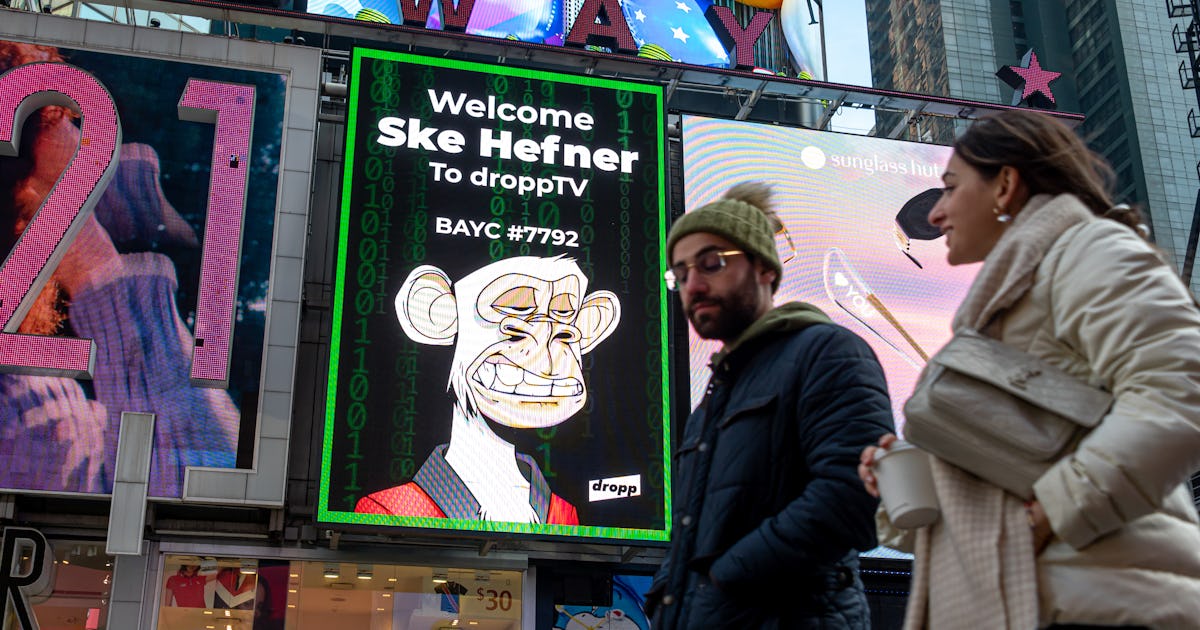 The collection exists on the Ethereum blockchain and contains 10,000 unique NFTs derived from 172 unique assets. The NFTs function dually as a membership card to Yacht Club. Membership to the club includes access to THE BATHROOM stylised in all caps), a digital graffiti board where users commonly "draw dicks," according to the founder. The NFTs were originally sold for 0.08 ether each, around $190 at the time of their April 2021 launch and were sold out in 12 hours.
As BAYC "has made it clear that NFT holders have full commercialisation rights to their ape," Bored Apes differ from other NFTs in that "whoever owns a Bored Ape can spin it into whatever film, music, TV, book, or media project they want.
Comments
comments