Former CEO and MD of ICICI Bank Ltd., Chanda Kochhar along with her husband Deepak Kochhar, who are currently under judicial custody in the Videocon loan case, have demanded their release as interim relief before the Bombay High Court. The relief has been demanded in a petition filed for the quashing of an FIR filed by the CBI under various provisions of the Indian Penal Code and the Prevention of Corruption Act.
On Tuesday, the Bombay high court commanded the Central Bureau of Investigation (CBI) to file a response to a petition filed by former ICICI Bank MD and CEO Chanda Kochhar and her husband Deepak Kochhar, seeking interim release on account of their only son's wedding scheduled for January 15 and cancellation of remand.
The division bench of justice Revati Mohite Dere and justice P K Chavan, which was hearing the petition, was told by senior advocates Amit Desai and Vikram Chaudhari for Chanda and Deepak, respectively, that the couple were arrested four years after the FIR was registered against them. They further added that the couple was arrested in violation of section 41A of the Code of Criminal Procedure (CrPC) as the investigating officer did not issue a notice of appearance before arresting them.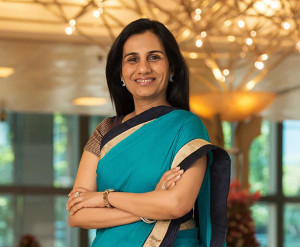 Both the lawyers also submitted that as the wedding functions of their son were to be held this weekend onwards, they should be granted immediate interim release.
The bench also brought into notice that the couple had been in judicial custody since their arrest on December 23 and thus, they could apply for bail now. However, the counsels, informed the High Court that no bail application was filed until now.
After that, lawyer Chaudhari submitted that Deepak had been granted bail by the High court in the Prevention of Money Laundering Act (PMLA) case registered by the Enforcement Directorate (ED) based on the FIR filed by CBI. Chaudhari also said that Deepak had been in custody for six months before being released on bail in the case.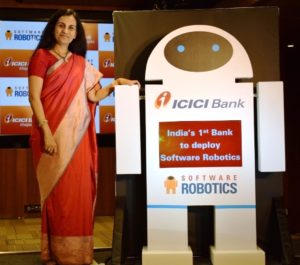 Chanda's lawyer Desai then submitted that in the money laundering case, the Enforcement Directorate had issued a statement that Chanda's custody was not needed, but she was arrested by the CBI, which showed arbitrariness. Both the lawyers sought the couple's release, claiming that their arrest by CBI was not legal.
When the matter was brought before Justices Revati Mohite-Dere and Prithviraj Chavan, senior advocate Raja Thakare requested that the CBI be given time to reply. "The question before us is about illegal arrest. With both in judicial custody, you can apply for bail," said Justice Mohite-Dere.
However, the High Court bench said that the CBI should be given a chance to respond to the petition and asked the agency to file its reply by Friday. The hearing was thus posted to Friday by HC.
The couple was arrested on December 23 in Delhi over reported irregularities while providing loans to six firms of Videocon Group.