The co-founder

of

Netflix,

reveals

the

key

to

finding

work-life

balance.
Meetings,

last-minute

inquiries,

and

conference

calls

must

end

by

5:00

p.m.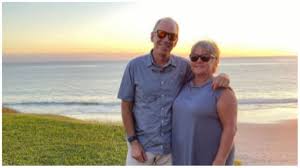 The businessman recently shared his approach to balancing his and my deadlines. For the past 30 years, the co-founder of Netflix has avoided discussing work on Tuesdays after 5:00 p.m.
Despite the visible cloak of philosophical blather and corporate talk, work-life balance is fundamentally about setting boundaries.
The co-founder of Netflix explains how he balances his duties in his personal and professional lives with a no-nonsense approach.
'No meeting, no conference call…'
Randolph claims that he has strictly forbidden himself from speaking to anyone or carrying out any work-related activities on Tuesdays after 5:00 p.m. for the past thirty years. Tuesday nights are reserved for movie marathons, window shopping, and dinner dates with his wife . The businessman asserts that he will not budge.
There were no conferences, meetings, or demands that came up unexpectedly. On a Tuesday afternoon at 4:55, you'd better say it on the way to the parking lot if you have anything to say to me. It will be over at 5 o'clock if there is a crisis, he said.
Keeping him calm and productive, according to Randolph, was Tuesday night.
Randolph served as the organization's initial CEO and was one of the co-founders of Netflix in 1997.
The
serial
entrepreneur
has
also
served
as
a
mentor
at
MiddCORE
and
a
board
member
for
a
number
of
organisations
over
the
years.
He
also
assisted
in
founding
two
computer
mail-order
companies
and
the
US
edition
of
Macworld
magazine.
work-life balance strategy that kept him 'sane'
Mark Randolph, co-founder of the popular streaming service Netflix, talks about how he manages to maintain a good work-life balance.
The head of Netflix stated on LinkedIn: "Rain or shine, I departed at 5pm sharp and spent the night with my best buddy. We went to the movies, ate supper, or just strolled around the city together.
"Every
successful
firm
I
can
think
of
began
with
something
that
bears
just
a
passing
resemblance
to
what
they
ultimately
succeeded
with…
He
had
mentioned
a
few
days
prior
that
"Netflix,
for
instance,
began
as
a
video-rental-by-mail
service
(with
due
dates
and
late
fines)
before
gradually
evolving
into
a
subscription
service,
and
then
(9
years
after
inception),
to
a
streaming
firm
Making time for his wife to spend time with him, according to him,