Berkshire Hathaway vice chairman Charlie Munger called on the United States to ban crypto altogether.The 99-year-old criticized the crypto industry for some of its predatory tokenomic practices. In 2021 Munger called crypto "disgusting and contrary to the interests of civilization."
"A cryptocurrency is not a currency, not a commodity, and not a security. Instead, it's a gambling contract with a nearly 100% edge for the house, entered into in a country where gambling contracts are traditionally regulated only by states that compete in laxity," stated Munger. He criticized crypto projects for pre-selling tokens to VCs before releasing only a sliver of the token's supply to the public—a predatory scheme that allows seed-round investors to dump their holdings on retail investors.
"What should the U.S. do after a ban of cryptocurrencies is in place?" Munger went on to say. "Well, one more action might make sense: Thank the Chinese communist leader for his splendid example of uncommon sense."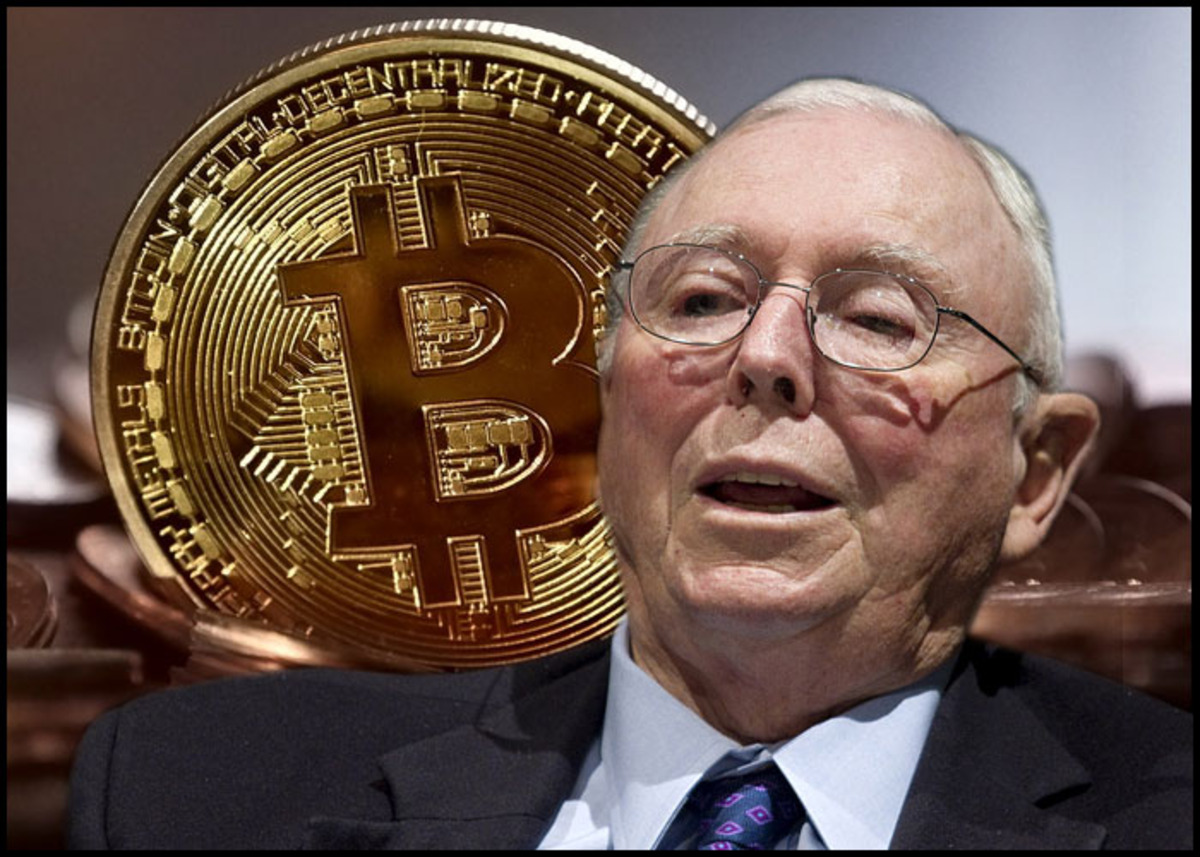 Munger said that China's action—which he argues was undertaken because Chinese authorities concluded that cryptocurrencies "provide more harm than benefit"—is one of two key precedents that provide evidence of the potential benefits of banning crypto. But the second precedent Munger offered was an odd one for a man who has amassed a net worth of $2.3 billion largely through Berkshire Hathaway, which invests in public markets.
Munger pointed to England's ban of public trading in new common stocks after the South Sea Bubble blew up in 1720 as an example of the benefits of cracking down on risky speculation from investors. The South Sea Bubble, which has been called the "the world's first financial crash," began in 1711, when The South Sea Company was founded by an act of parliament as a public-private partnership to help reduce the cost of England's national debt.
In 2021, Munger labeled bitcoin's (BTC) relative success, at the time as "disgusting" after alluding to how it is used by kidnappers and extortionists. A year later, the 99-year-old called bitcoin an "investment in nothing" as he doubled down on his skeptical stance. This isn't the first time Munger or Berkshire Hathaway Chairman Warren Buffett, also known as the "Oracle of Omaha," have gone after crypto with Munger even going as far to say that he wished crypto had "never been invented."
The Berkshire vice chair proceeded to reference two precedents that may provide insight into how to ban cryptocurrency effectively. The first is China's crypto ban, he said, adding that the Chinese government "wisely concluded that they [cryptocurrencies] would provide more harm than benefit."
The second is that from the 1700s, England faced a severe depression after a speculative trading scheme failed. In response, the country banned public trading in new common stocks for 100 years, Munger explained. During that time, "England made by far the biggest national contribution to the march of civilization as it led strongly in both the Enlightenment and the Industrial Revolution and, to boot, spawned off a promising little country called the United States," he opined.