Bard, Google's artificial intelligence (AI) chatbot has been in the headline ever since its release. Google's parent company, Alphabet has lost around $100 billion in market significance after Bard shared incorrect news in a video at a company's event function in February.
As per the report of Fortune, Sundar Pichai, the CEO of the firm seemed to be very calm about how far the company's artificial intelligence models require to improve and upgrade.
He said in a letter to the entire staff that Bard is still in its early evolution: "As more people start to use Bard and test its capabilities, they'll surprise us. Things will go wrong." Bard is now being experimented on by the general public, whereas before it was mainly being used by Google employees.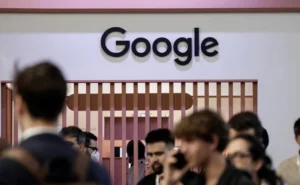 Fortune earlier tested the AI chatbot's knowledge beforehand of the upcoming SATs, a standardized test that is normally used in many admissions of colleges in the United States. The tests comprised mainly reading, writing, and mathematics.
However, the outlet noted that once they logged in, a message appeared, "Bard will not always get it right. Bard may give inaccurate or inappropriate responses. When in doubt, use the 'Google it' button to check Bard's responses. Bard will get better with your feedback. Please rate responses and flag anything that may be offensive or unsafe."
Although when multiple-choice responses were available, Fortune downloaded sample SAT maths from online study resources and found that Bard performed anything between 50 percent and 75 percent of them incorrectly. When the exact topic was repeated again, the responses presented did not even include multiple-choice choices.
How to describe what the James Webb Space Telescope has discovered to a nine-year-old was among the questions Bard was given when it was launched. NASA acknowledged that the Very Large Telescope in Chile, a ground-based array, captured the first photograph of an exoplanet in 2004 and recognized it as such in 2005; nevertheless, Bard replied that the telescope captured the "very first pictures of a planet outside of our own solar system."
In addition, Bard's initial written language exam with Fortune produced results with only 30 percent of the answers given correctly, frequently requiring repeated asking of the questions in order to understand.
Even when the answer was wrong, "Bard's tone is confident" as it frequently framed responses as "The correct answer is"-which is a common feature of large language models, as per the outlet.
Bard performed much better on reading tests than it did on mathematical tests, receiving around half the responses correct.
Bard earned a total of 1200 points, which would be good enough to get a student into schools like Howard University, San Diego State University, and Michigan State University.
According to a Google representative, Bard is still experimental, so it's important to verify the facts it delivers. With your suggestions, Bard is constantly improving. Thousands of testers took participated before Bard came out publicly, giving feedback to assist Bard to enhance its quality, security, and precision.
"Accelerating people's ideas with generative A.I. is truly exciting, but it's still early days, and Bard is an experiment. While Bard has built-in safety controls and clear mechanisms for feedback in line with our A.I. Principles, be aware that it may display inaccurate information."