After the United States started halting the approval of licenses to export items to tech giant Huawei, China has seen showing concerns about the reports, a foreign ministry reported on Tuesday.
"We are closely following relevant developments," Mao Ning told a regular news briefing in response to a query on the export curbs.
Earlier, Qualcomm Inc received the approval to sell 4G chips to Huawei.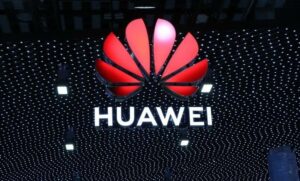 A Commerce Department spokesperson said officials "continually assess our policies and regulations" but yet did not remark on any topics related to the firm. On the other part, Huawei and Qualcomm declined to comment. Bloomberg and the Financial Times earlier documented the move.
As to Mao, China opposes the States abusing an overly broad notion of national security to suppress Chinese firms unreasonably.
The move "goes against the principles of the market economy and rules of international trade and finance, hurts the confidence the international community has in the US business environment, and is blatant technological hegemony", she added.
According to a person familiar with the matter, the US officials are actually trying to create a new policy to deny shipping items to Huawei. The items include 4G items, Wifi 6 and 7, artificial intelligence, and high-performance computing and cloud items, all of which are below the 5G level.
Another person reported that the move was to show US President Biden's administration system and his tightening policy on Huawei over the last few years.
The license for 4G chips was approved earlier, but now has been denied as at the end of Trump's reign and the start of the Biden administration, officials were granted license approval for specific items related to 4G applications.
In 2019, the American government kept Huawei on the blacklist of trade and restricted most of the suppliers in the United States from supplying and shipping goods and technology to the company until they were granted the license.
From there on, officials maintained the policy and cut off the company's power to buy or design chips that power most of the products of the company.
However, not every product was restricted by the US government and they provided licenses to such products. For instance, suppliers to Huawei got approvals worth US$61 billion to trade with the telecoms equipment giant from April through November 2021.
In December, Huawei informed that the overall revenue of the company was about US $91.53 billion which was slightly down from 2021 when the United States sanctions led its sales to fall down by nearly a third.