China's Xpeng built flying car that made its first public debut in United Arab Emirates. The company is working towards launching the aircraft on international markets. The X2 is a two seater eVTOL aircraft that has eight propellers, two at each corner.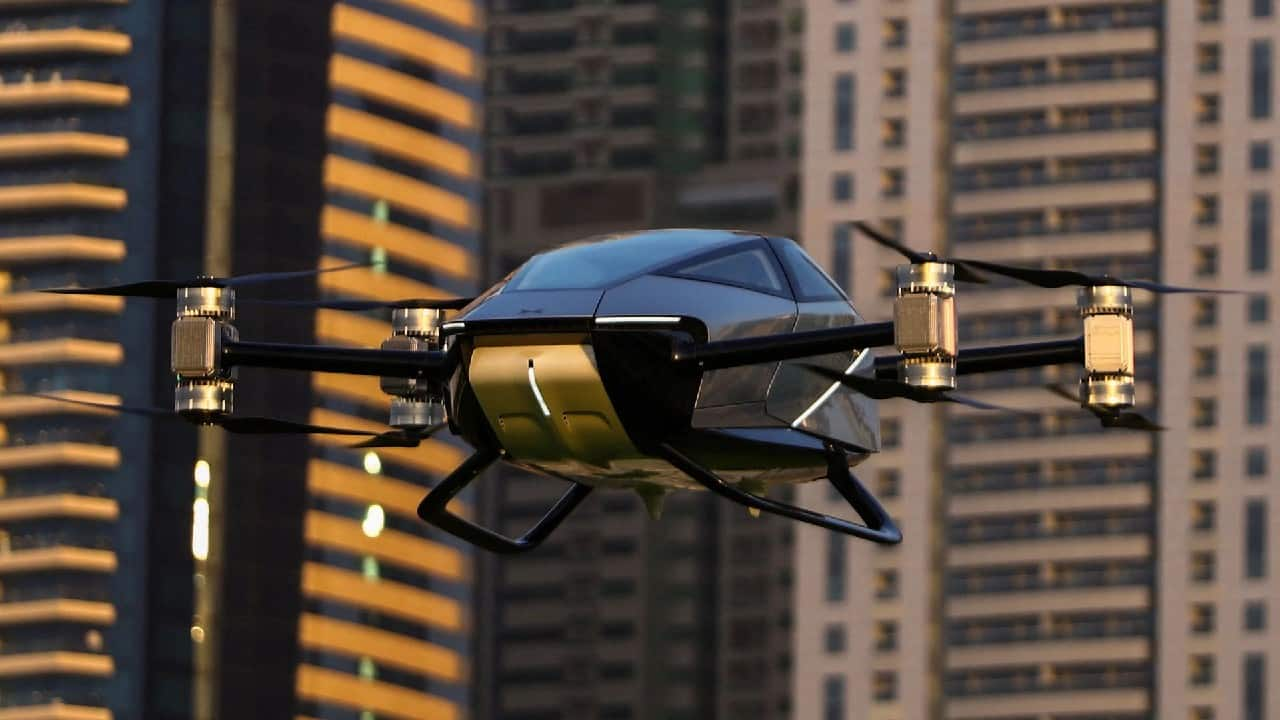 It was a 90-minute test flight in Dubai, described by the company as an "important base for the next generation of flying cars." Minguan Qiu, general manager of Xpeng Aerhot said, "We are making step-by-step (moves) to the international market. First we selected Dubai city because Dubai is the most innovative city in the world."
FLying taxis are still a distant future though various companies around the world have started testing such technology. Only few of them have been successful in conducting flights. The Xpeng X2's first flight was witnessed by over 150 attendees including representatives from the Chinese Consulate in Dubai and global media. The electric flying vehicle made its first public appearance after completing some specific operations risk assessment and achieving a special flying permit from the Dubai Civil Aviation Authority (DCAA).
The completion of the assessment of the Xpeng X2 is the first time China's manned autonomous flying vehicle has completed its operational risk assessment overseas. The company became the first to pass the assessment in Dubai in the specific weight class. The Xpeng X2 is a fifth-gen flying car that has been independently developed and manufactured by Xpeng Aeroht. The vehicle has an enclosed cockpit with minimalist teardrop-shaped design and a sci-fi appearance.
Other features
The vehicle has adapted highly-efficient aerodynamics to achieve the ultimate in-flight performance. In order to reduce weight, the Xpeng X2 makes use of a complete carbon fiber structure. The two-seater flying car does not produce any carbon dioxide emissions during flight and has been designed to suit low-altitude city flights. It is well-suited for short distance city journeys can can also be a good solution for a quick medical transportation.
The flying EV comes with two driving modes- madual and autonomous. During the autonomous flight, passengers can experience an intelligent flying experience with simple start, return and landing operations.  There are more than 400 flying cars or eVTOL (electric vertical takeoff and landing vehicles) companies in the world that are working to make their products safer and more reliable. And most of them are betting on 2025 to be the year of flying cars.
"Many countries are pushing towards the 2025 launch of flying cars. We are also planning commercial production of our two-seater model from 2025," said Tomohiro Fukuzawa, chief executive officer of SkyDrive Inc.
Comments
comments