According to insiders, a number of Chinese suppliers to iPhone producer Apple will "very soon" ask the government for permission to establish partnerships with domestic companies and build sites in India as the California-based corporation strives to build up local capacities.
Since the government's foreign direct investment (FDI) regulations demand that businesses from neighbouring nations obtain mandatory government authorization for investments, such suppliers obtain authorization.
The sources suggest that Apple had informal talks with the authorities over several worries it had concerning its Chinese suppliers.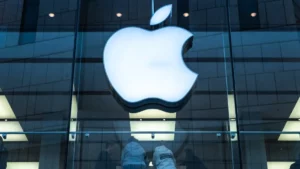 One of those individuals mentioned that the government is eager to construct local capacities to boost production as part of the Make in India initiative. The firm has also unofficially revealed a list of potential suppliers, many of whom are anticipated to be authorised.
"Apple will facilitate them, and very soon they will come up with their applications. Those suppliers would have a local partner," they added.
The iPhone maker is trying to expand its manufacturing in India, according to Piyush Goyal, the Ministry of Commerce and Industry, as the country's market environment is attracting international companies to establish a presence here.
He had said that Apple already has about 5-7 per cent of their manufacturing in India. "If I am not mistaken, they are targeting to go up to 25 per cent of their manufacturing. They launched their most recent models from India, manufactured in India."
The largest Apple iPhone manufacturing facility in India will open in Hosur, closer to Bengaluru, in November 2022, according to telecom and IT minister Ashwini Vaishnaw. This facility will employ about 60,000 people.
Whereas the majority of the premium parts are still supplied from China, the industry receives its iPhones made in India by industry giants in the electronics industry, Foxconn, Wistron, and Pegatron.
Alkesh Kumar, the secretary for electronics and information technology, further alleged that Apple not only produced mobile phones for India but also exported devices worth USD 1 billion as of December.
To prevent opportunistic takeovers of domestic businesses in the wake of the COVID epidemic, the government made its previous clearance necessary for international investment from nations that border India on territory in April 2020.
China, Bangladesh, Pakistan, Bhutan, Nepal, Myanmar, and Afghanistan are nations that border India on land. According to that ruling, all FDI proposals from these nations must receive government permission before being implemented in India.