ChrysCapital, a private equity firm, plans to invest around $100 million (that is, ₹828 crores) in the omnichannel eyewear retailer Lenskart at a valuation of $4 billion.
As per the Economic Times report, the deal is yet to be finalised as the planning is ongoing. The report further added that this would become ChrysCapital's largest investment of this period once the deal is finalised.
The new funding will raise the total funding round to around $500 million at Lenskart, with early investors such as Kedaara Capital, SoftBank Vision Fund, TR Capital, and others looking at partial exits, according to the source.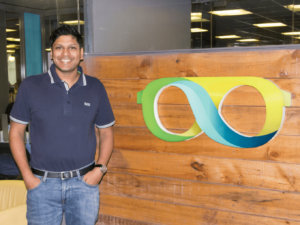 Apart from them, Alpha Wave Global, formerly Falcon Edge, might also take part in the financing by buying some additional shares. According to sources, in the secondary share sale, stakes will shift from existing to new investors. However, the money will not go directly into the company's coffers.
Omnichannel eyewear retailer Lenskart has routed secondary stake sales over the years to make way for partial exits to investors like Chiratae Ventures and others.
In December, Lenskart raised around Rs 415 crore in crores, of which Rs 183 crores came from Owndays, which it earned last year.
Besides Lenskart, ChrysCapital had already invested in companies such as FirstCry, Dream11, and XpressBees.
About Chrys Capital:
ChrysCapital, a renowned investment group with a huge emphasis on India, was founded in 1999 and currently manages $4 billion in assets over eight funds. Organisations having a long time horizon, along with sovereign wealth funds, endowments, pension funds, funds of funds, etc., are among marquee investors.
About Lenskart:
Based in Faridabad, Lenskart is India's multi-national retail outlet for optical prescribed eyewear. By May 2022, Lenskart had 1,000 outlets distributed across 223 Indian cities. About 3 lakh glasses are manufactured each month at its New Delhi production plant.
At Bhiwadi, Rajasthan, Lenskart is constructing an autonomous factory with a 5-crore glassware production capacity per year. In 2010, Lenskart.com was formed by Peyush Bansal, a former worker of Microsoft, together with Amit Chaudhary and Sumeet Kapahi.
To mimic the achievement of Titan Company, IDG Ventures India funded $4 million in the firm in 2011 and ordered it to build an online watch, bag, and jewellery store as well. The firm started Watchkart.com, Bagskart.com, and Jewelskart.com in 2011 and 2012, respectively. Only Lenskart.com was operating at the end of 2014 after the business closed its other 3 portals.