On Tuesday, a federal court in Austin, Texas, dismissed Meta Platforms Inc's (META.O) plea to reverse a $175 million trial patent decision in favour of walkie-talkie application developer Voxer Inc.
The judge's ruling that two Voxer patents on video streaming and messaging were breached by Meta's Facebook Live and Instagram Live live-streaming technology is maintained by U.S. District Judge Lee Yeakel's judgment. The judgement is still subject to appeal to a higher court by Meta.
Comment requests that were made on Wednesday went unanswered by officials of Meta and Voxer.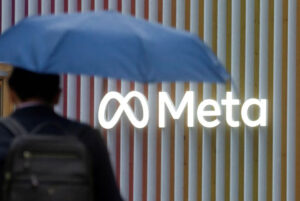 In its 2020 lawsuit, San Francisco-based Voxer alleged that when the two firms met in 2012 to negotiate a possible partnership, they shared their proprietary technology with Meta, which at the stage was Facebook.
Facebook cut off Voxer from major social networking site functions in 2013 and abused its technologies in Facebook Live and Instagram Live, which were introduced in 2015 and 2016, respectively.
The two patents, including a video streaming technique and the basis for a video-messaging service, were determined to have been breached by Meta last September, and a panel chose to give Voxer $174.5 million in royalty damages as compensation.
Meta appealed with the judge to set aside the decision or order a fresh trial. It brought a variety of objections, such as the fact that the patents were invalid, the damages were excessive, and Voxer's attorney had used "inappropriate comments" that had influenced the judgment towards Meta. It also alleged that a reasonable jury would not have discovered the violation.
About Meta:
The American international technological corporation Meta Platforms, Inc., commonly known as Meta and formerly recognised as Facebook, Inc. and TheFacebook, Inc., is based in Menlo Park, California. The firm, among many other things, is the owner of Facebook, Instagram, and WhatsApp.
One of the world's most significant firms, Meta is also among the top ten largest American publicly listed firms. Together with Alphabet (Google), Amazon, Apple, and Microsoft, it is classified as being among the Big Five American technological companies.
About Voxer:
The free Voxer Walkie Talkie application for mobile phones is the most well-known application of Dallas-based Voxer, a mobile app development firm.
Voxer Walkie Talkie is a real-time "push-to-talk" service and voice messaging system that Tom Katis and Matt Ranney developed. On Voxer, messages are broadcasted live while they're being recorded, and they are also broadcasted as audio messages.
The application is compatible with iOS, Android, and Windows phones. The firm received $30 million in venture capital backing in April 2012 from Institutional Venture Partners (IVP), Intel Capital, and several investment firms.