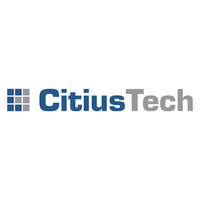 29 August 2018, India:
CitiusTech, announced today that it has made a strategic investment in healthcare consultant FluidEdge Consulting.
Shawn Archambault, President of FluidEdge said, "We are excited to partner with CitiusTech. CitiusTech's sizeable industry presence and strong technology team complement our core competencies and give us the ability to compete effectively on larger contracts and derive significant cost advantages. We also anticipate multiple opportunities to jointly develop world-class solutions to address complex industry needs. We are looking forward to this partnership."
Rizwan Koita, Chief Executive Officer of CitiusTech said, "FluidEdge has excellent business and technology consulting capabilities. Our partnership with FluidEdge enables us to strategically engage with healthcare customers, leverage technology to define enterprise solutions, and build and deploy these solutions to drive business performance."

FluidEdge was founded by Shawn Archambault on 2007. It is an information technology company that offers healthcare IT and operational services.
CitiusTech, was founded by Rizwan Koita and Jagdish Moorjani in 2005. It is a specialist provider of healthcare technology services and solutions, with strong presence across the globe. As a strategic partner to some of the world's largest healthcare organizations, CitiusTech plays a deep and meaningful role in accelerating technology innovation and shaping the way healthcare is delivered to patients. It focuses on multiple areas of digital technology, such as Business Intelligence, mobility & IoT, Big Data, cloud computing, predictive analytics & data science.
(Image – CitiusTech, FluidEdge Consulting)
Comments
comments