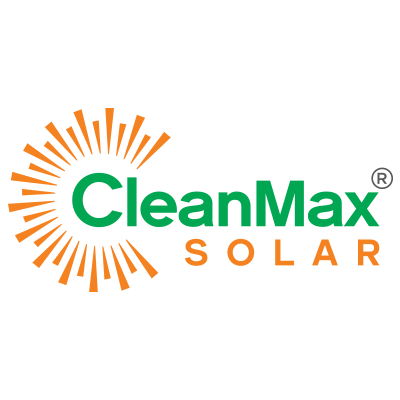 23 April 2019, India:
CleanMax has raised ₹275 crores in equity funding from UK Climate Investments LLP (UKCI).
UKCI is a joint venture between the Green Investment Group and the UK Government's Department for Business, Energy and Industrial Strategy. It is managed by Macquarie Infrastructure and Real Assets.
UKCI's investment will support CleanMax Solar as it expands its renewable energy portfolio – facilitating renewable energy buying for corporates through the construction of a network of private solar farms across India, the company said in a statement.
"Corporates are quickly adopting renewables sourcing at scale to achieve the twin benefits of profit improvement and carbon footprint reduction. This investment, along with the knowhow of Macquarie will enable CleanMax to continue being the market leader in B2B solar sector. We are excited with our aim to enhance our portfolio from 500 MW to 2000 MW in the next 3 years," said Kuldeep Jain, Founder and Managing Director of CleanMax Solar.
"CleanMax Solar is helping businesses in one of the world's fastest growing economies rethink how they produce and consume electricity. Our partnership represents an exciting opportunity to help take their platform to the next level – underpinning investment in new renewable generation capacity whilst accelerating India's transition to a low-carbon future," said Richard Abel, Managing Director of UK Climate Investments.
"This investment showcases how the UK and India are working together to promote mutual prosperity, clean growth and investment. This unique partnership marries City of London green finance expertise with the innovation of Indian business to deliver clean energy solutions. The UK and India are at the cutting edge of finance and technology, jointly tackling global challenges like climate change and creating market opportunities for the rest of the world," said Sir Dominic Asquith, British High Commissioner to India.
UBS Securities India Pvt. Ltd was the sole financial advisor to CleanMax on this transaction.
(Image – CleanMax Solar)