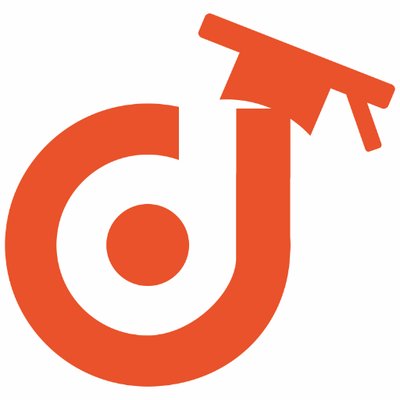 23 April 2019, India:
Ed-tech startup DoubtNut has raised $3.3 million in fresh round of funding. The funding round was led by Surge, an initiative by Sequoia India.
Existing investors WaterBridge Ventures & Omidyar Network India also participated in the funding round.
Akatsuki Entertainment Technology Fund (AET Fund), the investment arm of Japanese gaming company Akatsuki Inc also participated in the funding round.
The startup will use fresh capital to further develop its its product offerings in terms of subjects, languages and classes and expand its team.
"DoubtNut is on a mission to democratize education. According to two different studies, doubt clearance and homework help are the biggest student needs and 62% of Indian parents spend 12 hours per week on that," said Tanushree Nagori, co-founder, DoubtNut.
Tanushree Nagori, added, "We are using technology to solve for the students' biggest pain point and aim to provide a comprehensive education solution to all students in the language and in the manner that they understand the best."
"We remain very excited about Aditya and Tanushree's vision of building a student first, inclusive education platform catering to all Indians. DoubtNut has made a lot of progress over the last one year and we have no doubt that the best is yet to come," said Sarbvir Singh, Managing Partner, WaterBridge Ventures.
"DoubtNut has the potential to create meaningful, equitable impact for millions of underserved students in India. Tanushree and Aditya's insights came from their own experience where despite great teaching, they were not able to cater to individual doubt resolutions of students without turning to technology," said Namita Dalmia, Principal, Investments, Omidyar Network India.
Namita Dalmia, added, "Their passion led them to launch the app in 12 vernacular languages in a really short time and creating relevant learning journeys for the next half billion users."
"We're thrilled to join the journey of DoubtNut. Our belief is that video is the key content medium for next 500m digital content consumers and DoubtNut will be a great service for vernacular students who want to be prosperous. Learning is something that broadens students' horizons and opportunities which result in bringing a lot of joy to their lives," said Yuki Kawamura, Principal, and Head of India Investments, AET Fund.
Yuki Kawamura, added, "The partnership between Tanushree and Aditya who have great experience in education, and AET who has expertise in content will enable accelerating the growth of DoubtNut."
DoubtNut was launched by Tanushree Nagori and Aditya Shankar in October 2017. The startup claims that over 90% of users of it's app study in Tier 2 and 3 cities, and much of the growth continues to come from outside India's larger metropolitan centers.