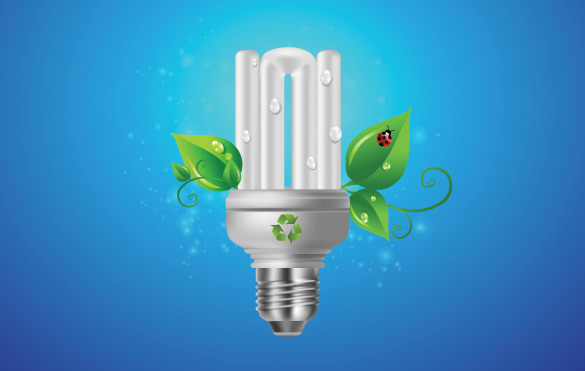 In our mission to bring latest technology and innovation from India and across the world, we present you a list of startups which are doing or implementing innovations in the cleantech industry to unprecedented level of technological adoption ever.
To start with, as per Wikipedia, 'Clean technology is a means to generate energy with a smaller environmental footprint and minimise pollution.  It includes recycling, renewable energy (wind power, solar power, biomass,hydropower, biofuels, etc.), information technology, green transportation, electric motors, green chemistry, lighting, Greywater, and many other appliances that are now more energy-efficient'.
The Clean Technology Trade Alliance, a global initiative to foster clean tech, defines cleantech as:
"A broad base of processes, practices and tools, in any industry that supports a sustainable business approach, including but not limited to: pollution control, resource reduction and management, end of life strategy, waste reduction, energy efficiency, carbon mitigation and profitability".
The term cleantech is believed to be first coined by Ron Pernick and Clint Wilder, who wrote a book called "The Clean Revolution: The Next Big Growth and Investment Opportunity."
With rapid growth of Indian economy, demand for energy is increasing exponentially. At the same time, there is a push from global community to curb pollution and take measures to control environmental degradation. This has compelled Government of India to shift attention towards generating energy through renewable energy sources and encourage adoption of cleantech. The government has decided to spend USD 20 billion for hydro projects by 2020 and USD 200 billion to add 150GW of power capacity over a period of 5 years.
Here are few startups which are working to attain cleantech:
Founded by Inderpreet Wadhwa, Azure is an independent power producer which builds, owns and operates solar power plants in India. It also produces and distributes solar power to commercial, government and utility customers in India. The company has actively been involved in developments in the solar sector since its inception in 2007.
The company so far has raised $47.2M from investors in six rounds of funding. The list of key investors in Azure Power includes IFC, Helion Venture Partners, Foundation Capital.  Also, the company found a place in the list produced by ET Magazine for 15 startups that appear best placed to enter the $1-billion valuation club.
The list of major projects which company bragged recently includes 100 MW solar power capacity project as a part of the National Solar Mission. The projects will be built in the Andhra Pradesh solar park. The company also signed an agreement with the Punjab government for setting up a 150 MW plant in the state, to be the largest solar power installation in the state.
Founded by Abhilash Thirupathy and Karthic Ravindranath in 2012, the Coimbatore-based cleantech startup Surya Power Magic provides solar irrigation solutions. The company makes affordable solar water pumps for farmers in power deficit regions. A list released at Startup Konnect, held by Nasscom in partnership with TiE Silicon Valley and IIM Ahmedabad's CIIE India, featured Surya Power Magic in 36 startups from India and five startups from US for companies that are building products for social cause.
The company has raised nearly $500,000 from angel investor fund Intellecap Impact Investment Network and Infuse Ventures. The company builds well-researched and thoroughly tested products based on unique requirements of customers. As per 2014 data, it had already installed around 25 just pumps across TamilNadu.
Founded by Arun Shenoy and Mandar Kaprekar in 2009, Green India Building Systems and Services is a Mumbai-based cleantech startup that specializes in geothermal air-conditioning technologies for cooling. Other than Geothermal Air conditioning Systems, company also provides ultra energy-efficient innovations like Hot Water Co-generation and LED lighting Systems. It has headquarters in Mumbai and has offices in Delhi, Bangalore, Hyderabad and Singapore.  
GIBSS was featured in the list released at Startup Konnect, held by Nasscom in partnership with TiE Silicon Valley and IIM Ahmedabad's CIIE India, in 36 startups from India and five startups from US for companies that are building products for social good.
In August 2015, company raised an undisclosed amount of funding from Infuse Ventures, an early stage venture capital fund focused on clean energy sector in India.
The company claims 50-60% reduction in cost for users, as well as proportional reduction in carbon footprint for buildings. As of 2015, the company's technology is used in 400 buildings across India, including in the Indian School of Business, Spencer's outlets of the RP-Sanjiv Goenka Group, and properties of JSW, Bellary, Karnataka (Source- Wikipedia).
Greenway Grameen Infra Pvt. Ltd.
Founded in 2011 by Neha Juneja and Ankit Mathur, Greenway Grameen Infra Pvt. Ltd. engages in the design, manufacture, and distribution of fuel-efficient, smoke-reducing, affordable home energy appliances for rural consumers in India.
It offers smart cook stoves and jumbo stoves. The company sells its products through retail shops including Paytm.
Ankit Mathur and Neha Juneja are graduates from IIM-A and FMS Delhi. Greenway Grameen Infra was incubated by Indian Institute of Management, Ahmedabad's Centre for Innovation Incubation and Entrepreneurship (CIIE).the stove developed by company are highly durable and portable and can burn all biomass fuels (wood, cow-dung, etc.) while reducing smoke by 70 per cent, fuel use by 65 per cent and GHG emissions by 1.5 tons/year.
Recently, company established country's largest biomass cook-stove factory at Vadodara in Gujarat.
Founded by Saurabh Jain, Utsav Sharma and Nitin Goel in 2009, GreenObin is provides independent recycling and waste paper management facilities. The company extends its services to both industrial and commercial customers in NCR region. The waste management services include waste audits, security shredding and custom training.
The company provides pick-up services to waste once it receives a request for the same. The request can be made at the GreenObin's website. Greenobin has made a number of successful tie-ups with corporates including Apollo Tyres, Citibank, Yes Bank and Standard Chartered Bank and others.