Clicktable is a cloud based app that streamlines reservation and waitlist management for restaurants and also facilitates real-time table reservations for diners.
One of the toughest problems in running a restaurant business is not the lack of customers, but the efficiency in managing the surplus number of customers. Your efficiency in managing the customers table booking and waiting time management will help you find loyal customers who would love to dine in your restaurant at every chance they get to eat out (good food is automatically conveyed here). Supposedly, there is a new restaurant in town and you have observed that everybody wants to try it out and getting a seat there is highly impossible and for regular customers, we might become not-so regularites if the restaurants make us wait, because it is as they say "Time is Money" and all of thiese problems created a necessity for a solution.
"Necessity is the mother of all inventions."
This age old adage was also true in case of Clicktable and it all started when its CEO Varun Gupta was trying to get a reservation at one of the award winning restaurants in Delhi for few weeks but all his attempts were unsuccessful. Then he thought, why there isn't an online system to reserve tables at restaurants? Having spent considerable time in the US and experiencing such reservations platform over there, he strongly felt that this should be a novel idea for the Indian market and should have an immense potential, given the restaurant industry is growing at an enormous pace.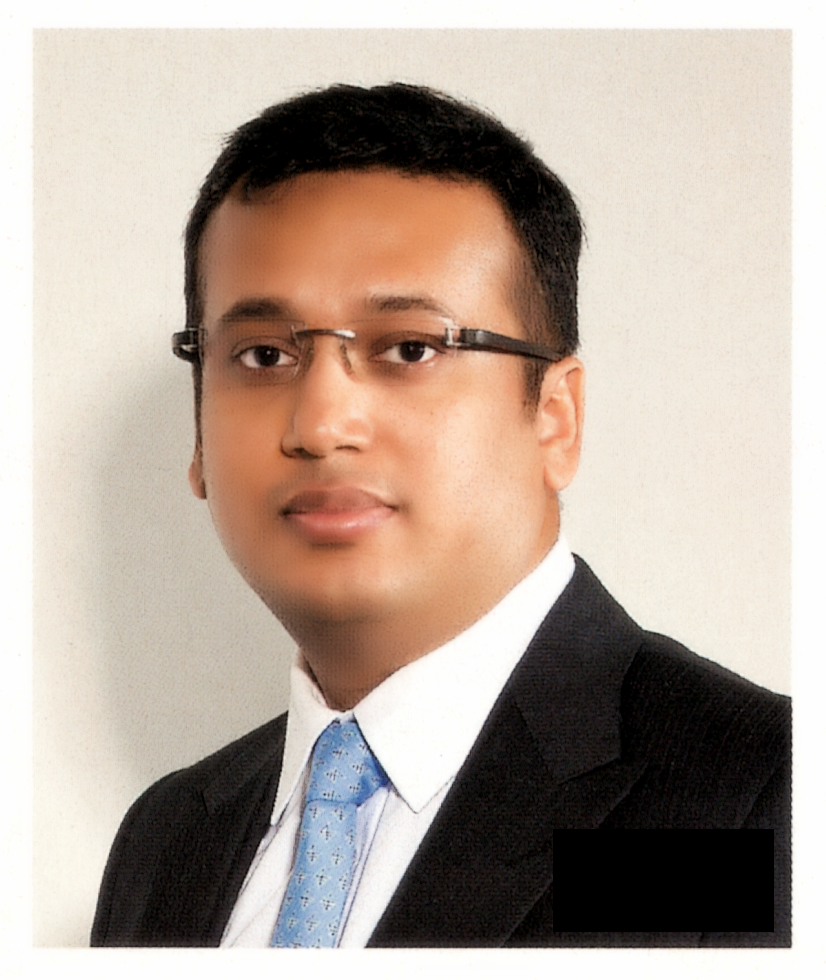 Varun Gupta, the Founder & CEO, graduated in bachelors of Science in Computer Engineering, Purdue University, Indiana, USA (2005) and obtained his MBA from the Columbia University in 2011. He comes with a rich experience of over a decade in managing family business of consumer appliances.
Although he studied computer engineering, he had lost touch of hands-on programming as he was involved in my family business. Therefore, he built up a small technology team to carry out POCs before they hired the full team for development of the product. Simultaneously, he also reached out to restaurants to understand their acceptance for a table and reservation management software. The outcomes from the survey helped us to fine-tune our offering in the software.
Thereafter, the current team of 80 spent almost six months to develop the restaurant facing software that allows restaurants to manage tables, reservations, customer data and events & offers. They named it "Empower" because by using the software, a restaurant is empowered to offer better customer experience to its diners.
Competition in table booking !
Table reservation service is still at a nascent stage in India and there are many companies, both established and startups, who are trying to create a presence in table reservation market. However, Dineout is a clear leader in this field since they have been doing the same for over 3 years now and even Zomato too has recently launched a table booking product called Book.
Clicktable's product is built into two applications, a restaurant facing side called the Empower App and the consumer facing side called the Reserve App. The Empower application is targeted towards casual and fine dining restaurants and it manages various front desk tasks like reservations, waitlists, table management, and events & offers. Reserve is a restaurant discovery cum table booking app for diners. Both products work on both desktop and mobile across different operating systems.
Their restaurant facing app, Empower, was launched in Delhi-NCR market in Nov 2015. Since then, it has been adopted by over 250 restaurants. They have recently put together teams in Bengaluru and Mumbai and have started with their B2B offerings in these markets. The consumer facing app, Reserve, will launch in the second quarter of 2016, starting with Delhi-NCR. Just check our the video to know more about the product.
Booking the best table !
Clicktable's target set of restaurants are those where cost for two is greater that INR 1000 and they are targeting the metropolitan cities for now. As per their estimate, there are more than 7000+ such restaurants spread across major cities in India. As a means to educate the restaurant workers and help them manage their daily schedule, Clicktable has been quite popular among its users because of the following features.
[box type="shadow" align="aligncenter" class="" width=""]
Data ownership rests with the restaurants: They are very transparent with restaurants in terms of customer data. Restaurants can download their customer database from the system anytime/anywhere.
In-depth customer profiling: Capture contact details, customer spends, birthdays/anniversaries, events attended, customer preferences and a bunch of other analytics which allow restaurants to know their customers better.
Ease of Use: User interface is very simple and intuitive and involved minimal training.
Best-in-class post installation support: Provide unlimited free training to restaurant personnel.
Genuine reviews: Only diners can post reviews on the platform. This filters out fake and paid reviews, which is huge problem on other platforms.
[/box]
The journey in clicking tables !
The biggest challenge gone through by many startups is the difference between expectation and reality and Clicktable's journey was no different. They had built the product after gathering information from 250+ restaurants and they internally believed that it's a well thought off product.
But once they launched the product in the market, they were taken aback by the resistance shown by the restaurants to implement such a product. They were just not ready to make a paradigm shift from manually managing their reservations, waitlist, guest data, etc to a cloud based product. They quickly realized that dedicated training to their staff mitigated most of their apprehensions and thus they started providing unlimited free on-field training as part of their sign-up process. In fact, unlimited free training is a major USP for them now.
The other key takeaway from a startup is that it is not just the problems that are always there, even the learnings and solutions are always there. Every day is a new learning for them and they learn from their failures so that we don't repeat the mistakes. Be it sales, product engineering, training or people management.
As for their journey ahead, they have plans to make their consumer app, Reserve, as the next big thing. Currently they are only known amongst restaurateurs, but the real business and revenue will come only after the launch of the consumer app. They will roll-out Reserve app in Delhi-NCR to begin with and should be operational in Mumbai and Bengaluru by Q4 of 2016.