On 16 Jan 2014, the whole world bowed down to Google. It unveiled the lens project which could change the lives of millions of diabetics. The lens offers a new, high-tech way to keep their glucose level in check. It also maintains hydration level in wearer's eye.
Three weeks ago, a patent application by Samsung published at Korean Patent office took the whole tech world by surprise again. The patent disclosed a contact lens which houses a tiny camera. Further, a wearer can control that with the blink of his eyes. Cool, eh?
[box type="shadow" align="aligncenter" class="" width=""]Related Read:
Samsung Patents AR Contact Lens With Built In Camera !
[/box]
And now this patent application by Sony couldn't surprise me less. And believe me, it, too, is cool. Maybe uber cool!
Confused? Well, read the second claim:
"The contact lens according to claim 1, further comprising: a recording control unit configured to perform control in a manner that a captured image captured by the image pickup unit is recorded in a storage medium."
Do you know what that means? Read the last 10 words of the claim again. Yes! Whereas Samsung's contact lens captured images and sends them to a smartphone, the Contact Lens of Sony doesn't only capture images but stores them, too.
If this is not enough, Sony's patent also discloses that the lens is capable of recording a video and displaying that. Yes, you read that right! The lens houses an organic electroluminescence display screen. This is what the lens is intended to be for – to record videos.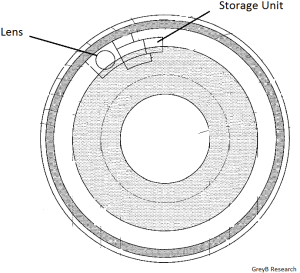 How Sony's Contact Lens Records a Video?
First, the intelligent contact lens by Sony calibrates its camera with a wearer's blink which is used in figuring out the eyelid closing time. This helps in deleting frames where a video goes dark due to eyelid closure.
The lens also measures the tilt of an eye. So that it can correct the tilted frames of a video.
The lens uses piezoelectric sensors to figure out eyelids closure time – wink. A gyro sensor is used to measure the tilt. And it uses electromagnetic induction to receive power.
Other than that, the camera of Sony's lens is also capable of performing autofocus, automatic exposure adjustment, aperture stop adjustment, and zooming
Another interesting thing is the priority date of the patent US20160097940. It is May 2, 2013 which means that Sony, like Google and Samsung, has been working on a smart contact lens for quite some time.
(Disclaimer: This is a guest post submitted on Techstory by the mentioned authors.All the contents and images in the article have been provided to Techstory by the authors of the article. Techstory is not responsible or liable for any content in this article.)
[box type="shadow" align="aligncenter" class="" width=""]
Other Articles By Nitin Balodi:
Solar Roadways and The Hurdles In Implementing Them !
5 Technologies Dictating the Future of Healthcare !
This Is How Samsung Will Ensure Data Security In 5G Era
LiFi Is Way More Than Ultra-Fast Internet Only
[/box]
About The Author: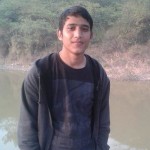 Nitin Balodi works at GreyB Research where he with his colleagues delves on patents a lot.
He is an aviation freak with a callsign of 'flanker'. He loves writing about technologies that will shape future of the humanity.
Image Credits: computerworld.com