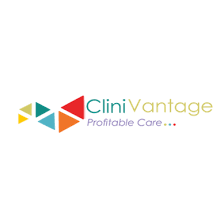 21 June 2018, India:
Healthtech startup Clinivantage Healthcare Technologies has raised $1 million from US-based investor group Metaform Ventures LLC.
The startup will use the fresh capital for scale and expansion across the globe, product development, deployment of resources for implementation and for travel and administration.
"Clinivantage has been doing some prolific work and will redefine medical practice to improve the existing healthcare delivery system with integrated use of technology. Clinivantage, on its HealthHuddle.in platform, has registered over 5000+ outpatient practices, 1000+ secondary & tertiary hospitals, 3000+ allied services providers and 6.5+ Million consumers," said Nilesh Jain, Director and Co-founder, Clinivantage.
"We have a comprehensive and collaborative healthcare platform for providers and consumers with scalable tools to manage and improve administrative, operational, clinical and personal health management services with use of latest technology and connected medical devices," said Dr Abhay Chopada, a surgeon, Co-founder and Director, Clinivantage.
Clinivantage was founded  by Abhay Chopada, Nilesh Jain, and Dinesh Samudra, in 2016. It is an integrated digital platform that connects doctors, hospitals, caregivers and service providers with the patient in real time and puts patients in control of their health; bringing speed, simplicity, transparency and efficiancy to patient care. It simplifies healthcare innovations for patients across technology, transactions & data including, providers and payers.
Comments
comments