Cognizant, an American multinational company has in severance payments an amount of $3.8 million to its ex-chief executive officer, Brian Humphries which is within the board's newly made policy of restricting severance compensation to 2.99 times the aggregate of actual pay and bonus.
Humphries' payout consisted of two elements – Swiss franc 1.15 million in 12 months of pay and the Swiss franc 2.3 million as a separate bonus, that is, $3.8 million, as per a report by Mint.
The firm also disclosed that it had paid Humphries a bonus of around 1.85 million pounds ($2.25 million) for the year 2022 and a base salary of around $1.24 million. Humphries received a total salary including bonus a sum of $3.49 million in the previous year.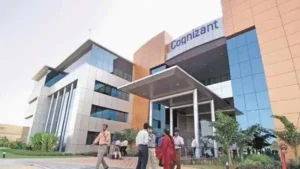 A total of 17,627 restricted stock and 104,121 performance stock units were received by Humphries which at present share price of $57.98, is worth $7.1 million.
Humphries served as a special adviser until 15 March and received about $210, 195 as salary. He was removed as the CEO of the company on 9 January.
The Cognizant Board recently approved an updated regulation that forbids top executives who have been let go from getting cash severance payouts that are higher than 2.99 times their basic pay plus their target incentive for the year preceding their dismissal.
The introduction of the updated severance strategy corresponds with what seems to be a panel renewal with the appointment of S. Ravi Kumar as CEO as well as the appointment of the chairmanship by Stephen Rohleder on January 12.
"It is the policy of the board of directors of Cognizant Technology Solutions Corp. that the company and its subsidiaries will not enter into any new employment agreement or severance or separation arrangement or agreement with any senior executive of the company, or establish any new severance plan or policy covering any senior executive of the company, in each case, that provides for cash severance benefits exceeding 2.99 times the sum of the senior executive's base salary plus target bonus, without seeking stockholder approval of such severance arrangement," said a 6 March filing made by Cognizant to the Nasdaq
"Our severance policy for senior executives reflects strong corporate governance and broader market practices. The disclosure reflects the adoption of this policy, which is similar to those previously adopted by other public companies," said a spokesperson for Cognizant.
About Cognizant:
An American multinational supplier of consultancy and IT solutions is Cognizant. Its head office is in Teaneck, New Jersey, in the United States. Cognizant is registered as CTSH and is a member of the NASDAQ-100. It was formed in 1994 as a branch of Dun & Bradstreet's internal technologies, and it began providing a service to outside customers in 1996.