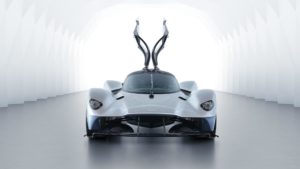 London-based automotive engineering company, Cosworth which is developing the engine for Aston Martin's upcoming hypercar, Valkyrie has accidentally confirmed via Twitter that the Valkyrie's naturally aspirated engine will produce a whopping 1130 horsepower. However, the tweet was later deleted by Cosworth.
The Valkyrie will be powered by a 6.5-liter naturally aspirated V12. The tweet by Cosworth stated, "We're famous for breaking records and our latest engine, the Aston Martin Valkyrie 6.5-liter V12, will be the world's most powerful naturally aspirated road engine with 1130 bhp." The statement doesn't sound like a fully true though, as Aston Martin has already announced earlier this year that the Valkyrie will have a hybrid powertrain and the combined output will be around 1130 HP, which means the NA V12 may produce around 1000 horsepower.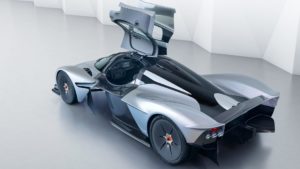 In any of these cases, the Valkyrie's engine will be the most powerful naturally aspirated engine in any production car. Currently, the title is owned by Ferrari 812 Superfast which also has a 6.5-liter V12 and produces 789 HP.
The British car maker has also said that the car will have a power-to-weight ratio better than 1:1 and to achieve that, they have used every diet plan in the automotive fitness book for the ultralightweight construction. So much so, that the car's badge is 30 percent thinner than a human hair!
Picture courtesy: Aston Martin
Comments
comments