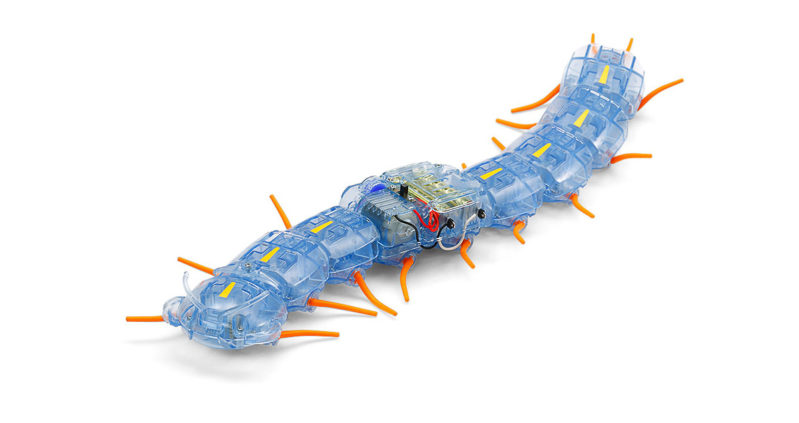 Tamiya which is known for developing remote-controlled toy trucks and educational building kits has released a robot centipede which is as terrifying as it is fascinating. The bot's design is based on the i-Centipot robot which is developed at Osaka University Graduate School of Engineering.
A team led by Professor Koichi Osuka built the creepy AI being in order to prove the hypothesis "that life reacts to its surroundings rather than based on innate intelligence."
The creepy toy has been categorized by the company under their "Educational Construction Series" and is available at the cost of $50.
According to the official description, the robot's motion can be tweaked by changing the position of a "steering bar" located on the centipede's head.
The little plastic monster has a central gearbox with an internal motor system having its various legs connected to each body section by the universal joints. The robot will run on 2 x AAA batteries.
Japan seems to be going through a bio robot craze at the moment. Recently, a robot named Kengoro was developed by the Tokyo University, and it was designed to sweat through its aluminum frame to test autonomous temperature control in artificial beings.
The same university also developed a life-sized humanoid robot, which was created as a part of the "Human-Robot Cooperation and Coexistence Systems Research and Development" an initiative which is led by Japan Ministry of Economy, Trade, and Industry. It is just a working real version of "Rosie" from the Jetsons, which can perform daily household work like vacuuming, doing the dishes and sweeping.
Picture Credits: Techly
Comments
comments