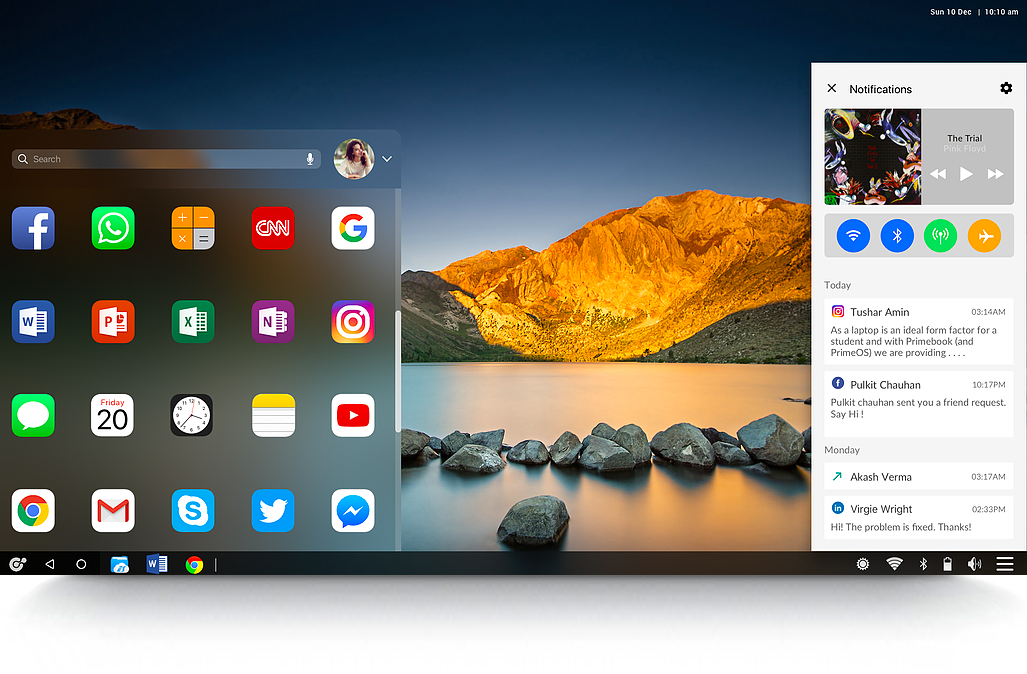 01 August 2018, India:
Android based Laptop OS, PrimeOS, has raised an undisclosed amount of seed funding from incubation platform Venture Catalysts.
Chitranshu Mahant, Co-founder & CEO said, "The VCats team has helped us validate our vision while investing capital in our firm. Apart from fundraising, VCats has also supported the company in building the business and getting the right connections in the market. We feel privileged to have the team mentor us as we enter our next phase of growth."
Dr. Apoorv Ranjan Sharma, Co-founder and President, Venture Catalysts said, "We were highly impressed at the level of innovation at PrimeOS, the passion of its founding team as well as its sound business model and are convinced of its ability to emerge as one of the foremost players in its category."
PrimeOS operating system gives a complete desktop experience similar to Windows or MacOS with access to millions of Android apps. It is designed to bring you the best of both worlds – a complete fusion of Android and PC.
(Image – Primebook)
Comments
comments