Bittrex, one of the major cryptocurrency exchanges in the United States, has announced that it will be ceasing all operations in the country. The announcement comes after the exchange was unable to secure the necessary regulatory approvals to continue operating in the US.
In a statement released on Friday, Bittrex said that it would be winding down all of its trading and withdrawal services for US-based customers on November 5th. The exchange will also be delisting all US markets on October 29th.
According to the statement, Bittrex will be shifting its focus to international markets, where it believes there are more opportunities for growth and innovation. The exchange has already set up offices in Malta and Liechtenstein and is currently seeking regulatory approval to operate in Europe and other regions.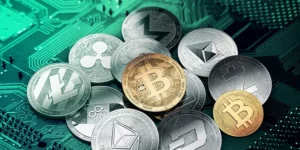 Bittrex has been one of the leading cryptocurrency exchanges in the US since its launch in 2014. The exchange has built a reputation for providing a wide range of digital assets and a robust trading platform with advanced security features. However, over the past few years, the regulatory environment for cryptocurrency in the US has become increasingly complex, with many states introducing new laws and regulations that have made it difficult for exchanges to operate.
In its statement, Bittrex acknowledged that the regulatory environment in the US had become more challenging, and that it had been working diligently to comply with all relevant laws and regulations. However, the exchange said that it had been unable to secure the necessary approvals to continue operating in the US.
The news of Bittrex's exit from the US market is likely to have a significant impact on the cryptocurrency industry in the country. The exchange has been a key player in the market, and its departure could lead to a loss of liquidity and decreased trading volume for some cryptocurrencies.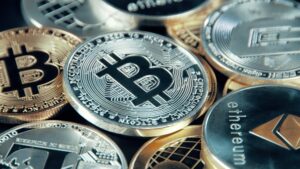 However, it is worth noting that Bittrex is not the only exchange to have faced regulatory challenges in the US. Several other exchanges, including Bitfinex, Poloniex, and Binance, have also had to limit their services or withdraw from the US market altogether due to regulatory concerns.
Despite the challenges posed by the US regulatory environment, the cryptocurrency industry continues to grow and evolve. Many industry experts believe that the increased regulation is necessary for the long-term stability and growth of the market, and that it will ultimately lead to greater adoption of cryptocurrencies by institutional investors and mainstream consumers alike.
In the meantime, Bittrex will continue to operate in international markets, where it believes it can continue to provide innovative services and drive growth in the cryptocurrency industry. The exchange has promised to provide more information about its plans for international expansion in the coming weeks and months.
Comments
comments