There is no denying the importance of affiliate industry in the growth of e-commerce in India. The affiliate marketing industry today drives about 10% to 15% sales in e-commerce. There is also no denying that owing to the low entry barriers, the affiliate industry is getting extremely crowded. In such an industry, standing out  and making a clear place for yourself is surely a challenge.  In this article, we take a look at how DesiDime is creating a niche in this crowded field.
A Brief About DesiDime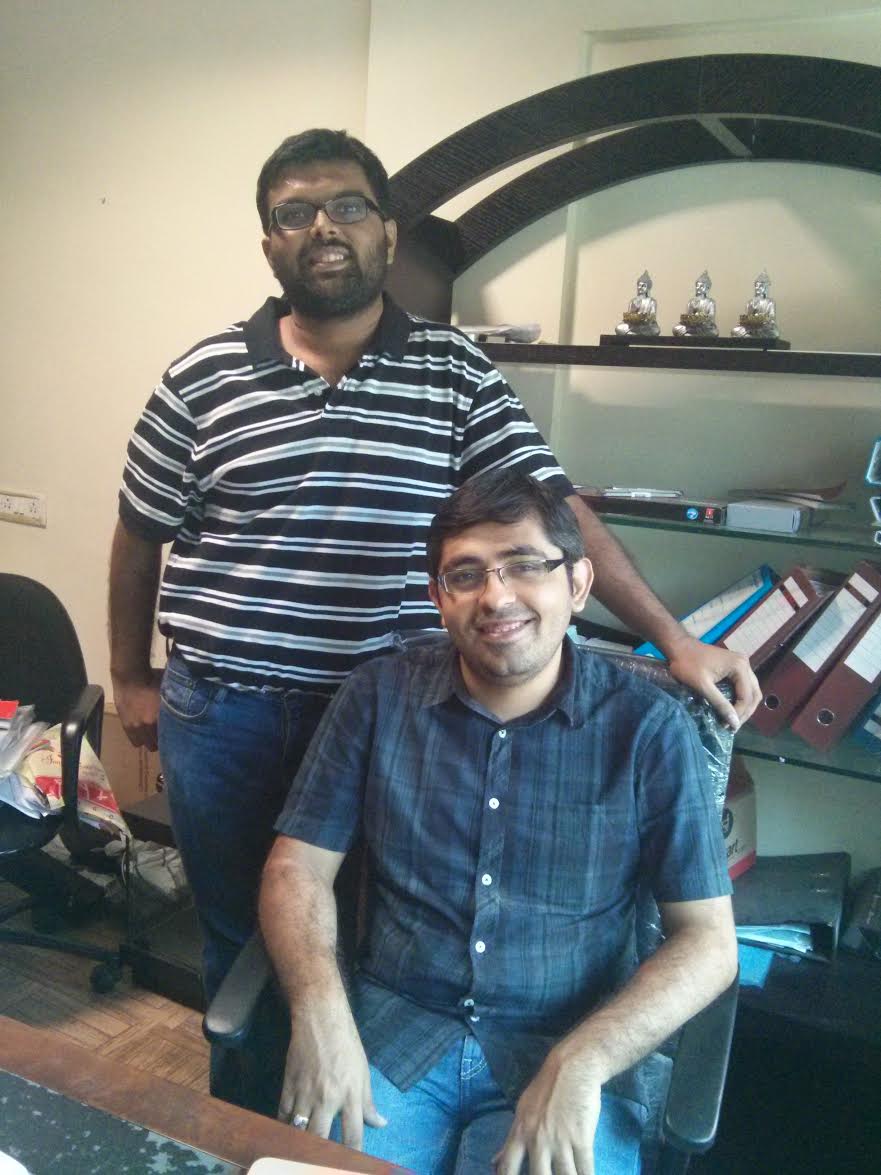 DesiDime.com was started by Mehul Jobanputra (CEO & Co-founder) and Jimish Jobanputra (CTO & Co-founder)  in 2010.
[box type="shadow" align="aligncenter" class="" width="600″]DesiDime is a free, user-driven shopping community, giving shoppers a one-stop platform for deals, coupons, shopping advice and information sharing to help them make the best shopping decision. [/box]
While in US, Jimish came across some online communities, which were helping users in making a shopping decision, and these were very vibrant in terms of the discussions happening on them. Upon doing some research, he found that in India there were communities for car, travel, education, but there was none for online shopping, which could be compared to the international counterparts. That is when Mehul & Jimish decided to start desidime.com.
The company which started in a small upper loft office has today become a full-fledged office with 40+ employees.Till today, DesiDime has driven sales worth Rs 300 crores to their partner merchants and have collaborated with more than 500 merchants.
Mehul Jobanputra oversees the business development of the company, as is the CEO of DesiDime. Mehul  has prior experience in defining corporate strategy, M&A, diversification strategy and business development. Jimish is the CTO of DesiDime, and oversees its technological architecture. Before this, he worked in the USA for five years until he realized his love for entrepreneurship. Jimish loves to build products and businesses.
How Is DesiDime Creating A Different Value Proposition
There are a number of sites DesiDime competes with in the affiliate space namely CouponDunia, Cashkaro, Dealsupto  to name a few. DesiDime is however trying to create an entire community, where shoppers come together and interact rather than providing only cashback, coupons and deal related information.
One of the biggest strengths of DesiDime.com is that it is a completely user-driven community where people not only post and discover deals and coupons but also discuss various things related to online shopping. Whether it is a product review, store ratings, advice on when and where to buy a product, detailed information about new deals, etc. everything is discussed on DesiDime forums. So, a user not only gets to save on his/ her shopping but also gets a platform to interact with other online shoppers on DesiDime.com.
Simplicity surely stands out on the DesiDime website and it is really easy to find what you are looking for without the need to navigate much. This surely must help with user engagement and is also one of the differentiators of the company.
DesiDime started out at a time when the e-commerce market was booming and no one could have gone wrong with an online store at that time, but affiliate marketing was still in its nascent stage then. Yet, the company decided to take the less-trodden path, without having a definite idea of how successful will it be in India.
"Making this idea work, and also distinguishing ourselves from other players in the market was one of our biggest challenges. So, to begin with, the first thing needed was an active and engaged user base that not only came to us to get discounts but also contributed to and received more from the site like a community.  We achieved this by ensuring that our product remains simple and user-friendly, that only the right kind of information went on our forums, and by introducing various kinds of incentives to recognize and motivate better contributions from active users," says Mehul.
Being actively open to the consumer's feedback and working towards gratifying him/ her has been a major factor in making the site such as success. "There have been times when our customers have openly appreciated us, but even those compliments have always been accompanied with a few suggestions, to which we never turned a blind eye. So, no matter how new your new idea is or how unsure of its reception you are, if you are here for the customer, the customer will help you sail through," Mehul adds.
Future Plans
The company is currently working on sending traffic from DesiDime.com app to merchant apps and are also working towards getting more offline partners on board. DesiDime will also be looking to raise funds in the next 6-8 months.