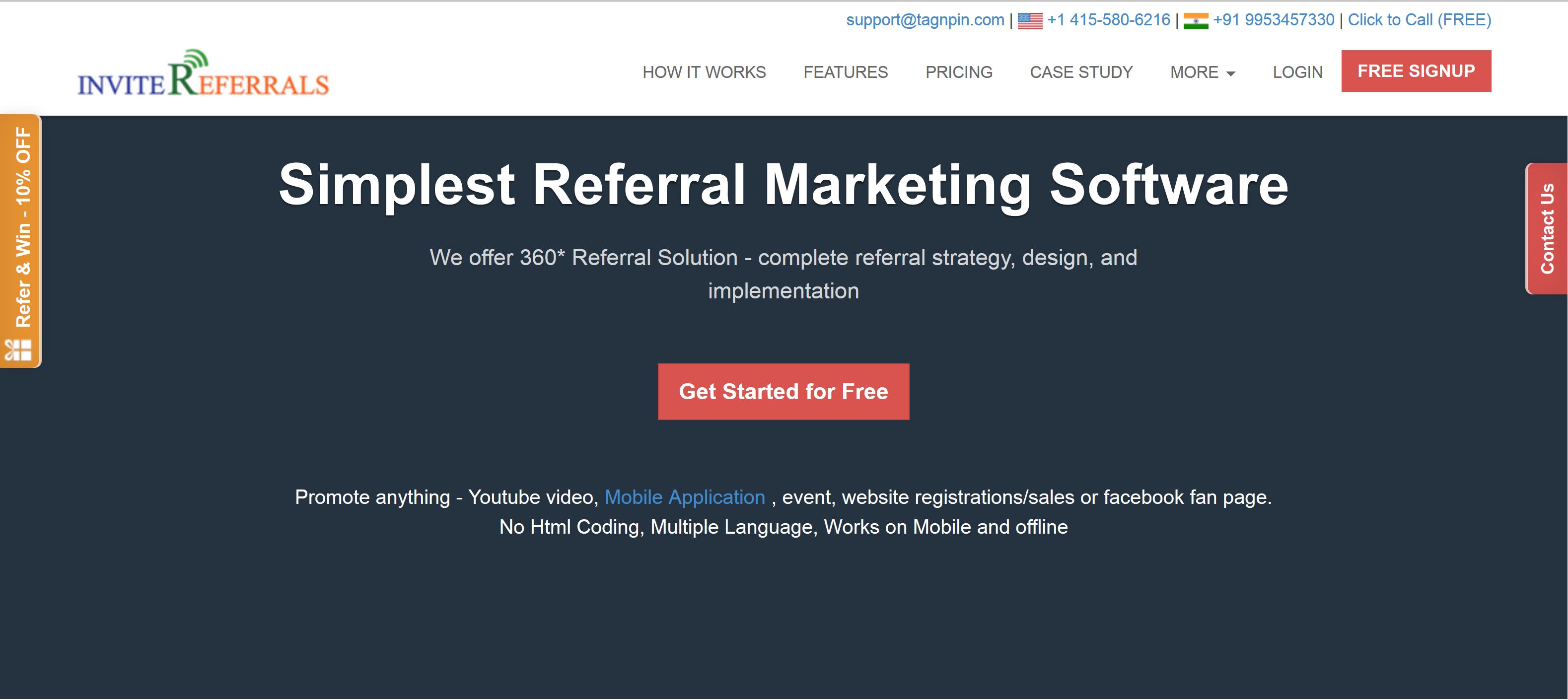 So how do you grow your business to reach more and more customers ? Research shows that 65% of new business comes from referrals, people are 4 times more likely to buy when referred by a friend and the LifeTime Value of a new referral customer is 16% higher.
The founders at InviteReferrals were operating a loyalty product and a referral program was launched as a feature of same. The referral program which they designed ended up giving them very good results and that is how the founders decided to redesign the platform as a referral software called InviteReferrals.
The product was launched in October 2013 and today has been used by more than 6000 businesses and supports more than 25 languages.
[box type="shadow" align="aligncenter" class="" width="600″]InviteReferrals is a referral program software that allows customers to invite friends via multiple social channels like Facebook, twitter, email, Linkedin, Google+ etc. Invitereferrals then tracks each invite, site visit and goal conversion to reward referrers. [/box]
Referral solution comes under Marketing Automation industry. Marketing Automation is a $1 Billion industry and growing 25% year on year. There are a number of softwares present in this space today but there is no clear market leader in this category as of now.
InviteReferrals
is built for marketers. The cross platform software requires no code changes after one time integration.
All the changes can be done through

InviteReferrals

admin panel and customers can set up their first referral campaign in less than 10 minutes. The company also provides powerful analytics which further help customers understand their target users better.
Shopclues, one of India's biggest e-commerce sites, recently reported that they had
reached 1 Million customers in a week
by using InviteReferrals Refer a friend software. The company today also works with some  big brands such as
Motorola, MakeMyTrip, Lenskart
and more.

InviteReferrals was co-founded by Siddharth Gupta and Aman Gupta in October 2013
. Both are computer science graduates and together have 10+ years of experience in digital domain.
The company currently has 10 member team.
Initial customer acquisition and finding the right people to work with were the two critical challenges that the company faced in the initial years. Content marketing helped the company drive initial customer acquisition. "We were fortunate to be covered by leading tech blogs in initial stages that gave us the right exposure. This also helped us get our initial customers," says  Siddharth .

Remaining flexible, understanding customer requirements and building them into the product helped the company develop a successful product. InviteReferrals are soon launching a new version of their  product in the coming months with enhanced functionalities. They would also support different mobile platforms through the mobile SDKs.
InviteReferrals are currently bootstrapped and cash flow positive. They are not actively looking to raise money but are open to investments if that helps them grow the product strategically.