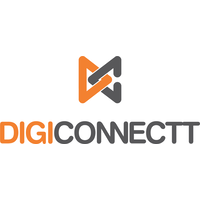 04 June 2018, India:
Analytics and Artificial Intelligence startup DigiConnectt has raised $125k in seed funding round. The funding round was led by US-based transport management solutions company Aspire Logistics LLC.
The fresh capital will be used by startup for advancing its technology, strengthening its product line-up and consolidating its research capabilities, the startup said in a statement.
Prrashanth H. Nagaraj, Founder and Managing Director, DigiConnectt said, "We will be investing in R&D to optimise L Connectt and its feature sets. We will be adding additional workforce in an effort to add value to our product portfolio."
DigiConnectt was founded by Prrashanth H. Nagaraj in 2017. It is a technology company focused on introducing products that will accelerate and enhance sales productivity and effectiveness within an organization. It is operated by DigiConnectt Technologys Pvt. Ltd. It was formed to connect the digital dots out there in the industry and to make sensible business intelligence that can be used retrospectively to make strategic business decisions
(Image – DigiConnectt)
Comments
comments