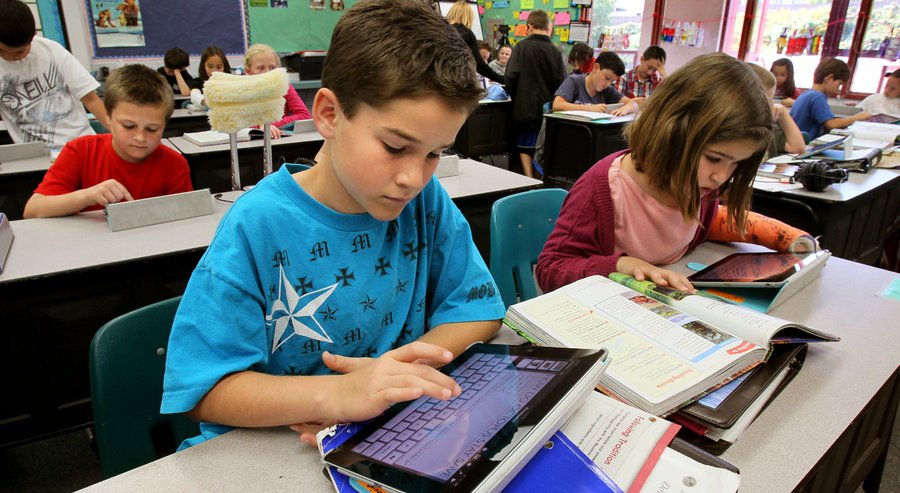 Being a parent is an enormous responsibility. Mothers and fathers are often worried about spending inadequate time with their children, or about being unable to regularly track their developmental progress. However, anxious parents can heave a sigh of relief as the latest strides made by technology have improved the education system and have brought about dramatic changes in the way young people access information.
The advent of digital learning tools has made the process of learning personalized, engaging and interactive, with children being able to access information anytime, anywhere. In this day and age, parents can engage their kids in intellectually stimulating activities and help children develop real-world skills, all with the click of a mouse.
In a survey conducted by AppyStore, a subscription-based children's edutainment service provider, it was found that 68% parents use online platforms to teach new concepts to their children, while 17% want to see positive behaviour changes in their young ones. The digital age has ensured that learning tools go hand-in-hand with other play activities.
The India population of kids up to 8 years is 216MM (Source: Census 2011) and preschool penetration is 5% in this age group. Also, with mobile internet users to reach 730 million by 2020. (Source: NASSCOM India report). This means children are being exposed to a rapidly changing digital arena and the television no longer rules the roost.
There are now a ton of options when it comes to entertainment which also bundles in learning and knowledge acquisition in fun and engaging ways.Thanks to the Internet, parents are investing in dedicated digital devices fortheir young ones in order to improve logical and creative thinking. Children can develop life skills and communication abilities as well as hone math-learning skills, through puzzles and videos that are supremely enjoyable.
The advantage of these tools is that children perceive them as fun and not as instruction. Moreover, by encouraging children to actively use these tools parents too have been able to shed their image as authority figures and have been able to embrace the identity of enablers of fun and learning.
Impact of digital learning tools
Digital tools have brought about a revolutionary effect on learning and have helped children to make use of technology more effectively. It is much easier for children to engage with important subjects and grasp concepts better. Not only do these tools help students master the content easily, but they also enable improved technical prowess.
Imagine a platform where students can ask questions and get prompt replies. Real-time solutions help students to sharpen their knowledge base better as they are able to learn and remember concepts in an effective manner.
Also, unlike written examinations, where the student has to wait for hours or days to know the results, digital learning tools allow immediate feedback. In this way, parents and teachers are able to see a student progress at both the individual and class levels.
Gamification in learning is gaining a lot of prominence in the past few years. Using engaging audio and video tools makes learning fun and easy. Students no longer run away from complicated math problems or science equations and instead see them as challenges.
They are motivated to master the tricks of every subject just as they previously were motivated to ensure that their rows of blocks in Tetris stayed at the lowest level possible. Gamification has the ability to make even the most boring and complicated of math sums alluring.With the help of digital learning tools; students can produce better presentations and assignments, displaying their work to a wider audience.
Advantages for parents
Digital tools make it easy for the teacher or parent to understand a child's skills and identify his/her areas of development. Activities can be created according to the child's potential, which allows for encouragement and enhancement. In this way students can have a better knowledge of their strong and weak areas,gaining the confidence to work on the sections where they need improvement.
Given the element of fun and interactivity that digital learning tools provide, every student can deliver better than his or her average performance. Digital learning tools have, therefore, changed how parents and teachers deal with kids and in an impressive way.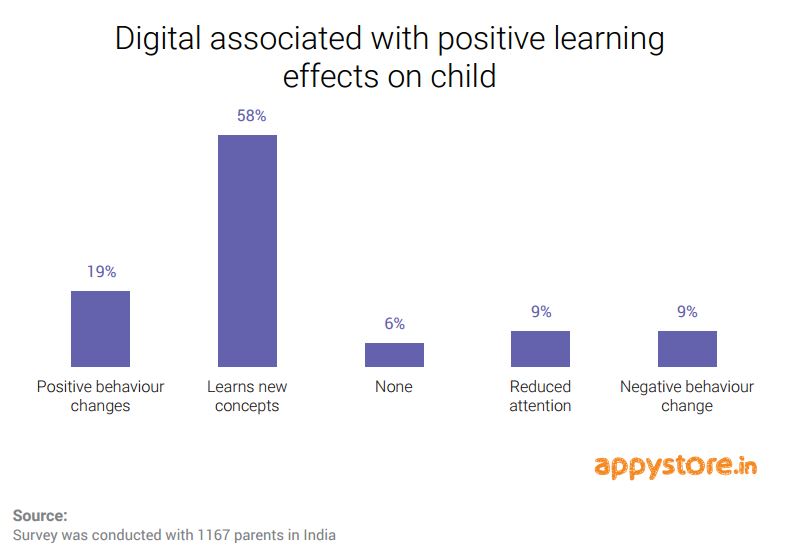 Technology tools for collaboration, communication, social networking, and user-generated content have transformed the traditional ways of learning. When applied efficiently, technology enables students to participate actively, produce and co-create information through the use of digital learning tools. They can help children innovate and learn strategies that combine in-person with virtual learning experiences.
Also Read: How To Find Your Genius In A Digital World !
In this way, digital learning tools help even the most reluctant user gain confidence with technology and ensure that the future generations are given the right push and start to shine brighter tomorrow.
(Disclaimer: This is a guest post submitted on Techstory by the mentioned authors. All the contents and images in the article have been provided to Techstory by the authors of the article. Techstory is not responsible or liable for any content in this article.)
About The Author:
Manoj Barot is the Director of Marketing and business lead at AppyStore.in. AppyStore.in is India's first subscription-based app for curated edutainment content for children between 1.5 and 6 years.
An initiative of Mauj Mobile, AppyStore.in aims to support parents in their child's holistic development.