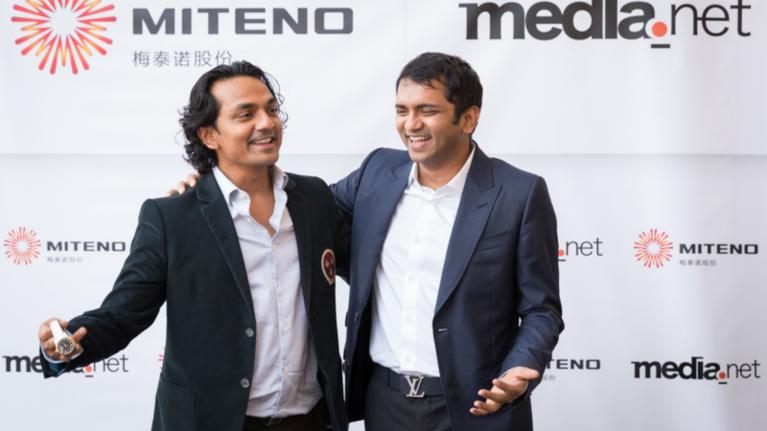 Directi is a tech business group run by two brothers originating from India – Bhavin and Divyank Turakhia. The company works with back-end operations, which is probably the unsung hero of India's startup inspirations.
It essentially works in the tech, coding, programming, and software arena but has many subsets within it. But, before we get into Directi's complicated workings and find out what it does, let's talk a little about the people who run the show.

Who Are the Brothers?

The founders of Directi – the Turakhia brothers are the lesser known billionaires from India's start-up ecosystem. In a country bustling with very public figures such as Deepinder Goyal, Mukesh Ambani, or Sachin Bansal, these two brothers like to be somewhat of a media mystery.
The elder of the two, Bhavin Turakhia was born on 21st December, 1979. He was schooled in Bombay and he pursued his college education at the Sydenham College of Commerce and Economics.
His younger brother, Divyank Turakhia, is currently 36 years old and he resides in the UAE along with Bhavin. Divyank is known to have shown a very early interest in video games and coding. Directi is most seemingly a by-product of this interest of his.

The Turakhias had shown an early interest in computing tech and software, and Directi is this interest taken one step ahead. Just like most startup stories, the founders sought something they were passionate about, created a niche, and then became the best in the business.
Initially, the two brothers started off with homegrown ventures. Due to a strong acumen in coding, they started doing the IT homework for other kids of their age. This hobby, especially for Divyank, was taken a step ahead. He helped tech org NASSCOM fix their internet connectivity and garnered clients from then on.
The Turakhias helped set up emails and websites and make the internet a useful tool for large corporations at a very young age. Soon, the brothers found the home consulting monotonous and decided to venture out. Coming from a Gujarati family where being business-oriented is somewhat of a given, the way was paved. They were ready.

Directi

Both brothers entered the software market with Directi in 1998 after receiving an initial funding capital of INR 25000 from their father. However, unlike most startups, Directi's growth is not credited to investors, angel investments, or hedge funds.
Actually, Directi as a company has no public history of funding. Instead, one of the reasons why Directi is known to be the biggest company of its time is because of the pure, unadulterated business acumen the two brothers exhibit.
They started with a loan from their father and now have a business with offices worldwide. It is all because they used their expertise in computers and this, fortunately, coincided with the boom of the internet in the late '90s'. The two brothers have together built an enviable business empire only through taking sheer risks. They have made strategic investments with surplus returns which have funded Directi's ambitions so far.

These strategic investments have not only taken Directi forward but have also propelled the net worth of the two brothers into the coveted billion-dollar club. The Turakhias' lead an enviable but busy lifestyle with shuttling between their homes in Dubai, Mumbai, Vancouver, and San Francisco.
Both of them are not only a name popular in India but in Silicon Valley too. In the Valley where being rich is a passive activity – the Turakhia brothers are the opposite. They own flashy cars, fancy clothes, and live the most extravagant lifestyle.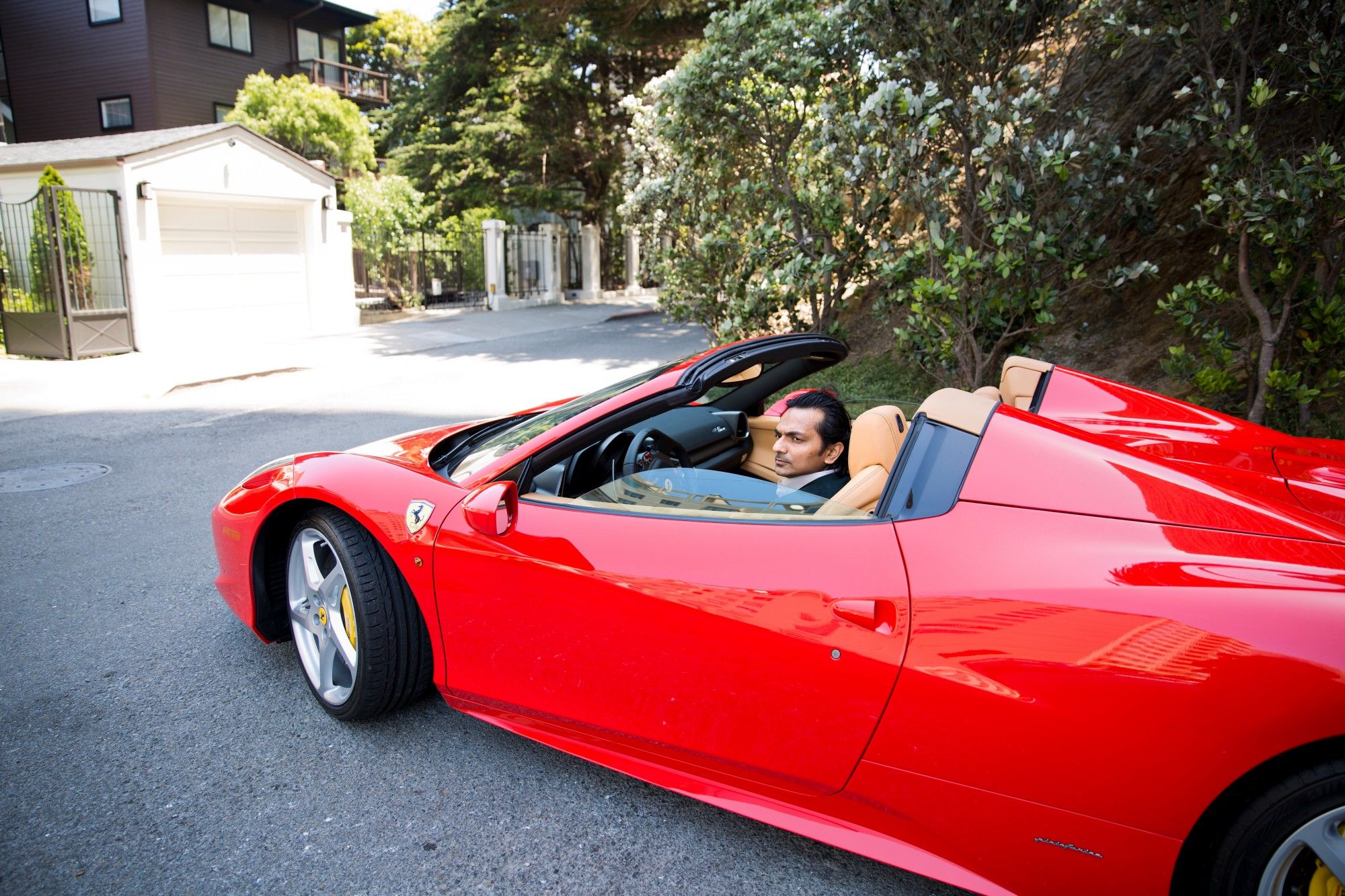 The Worlds Within Directi
Directi by itself functions as an umbrella term for the multiple businesses Bhavin and Divyank Turakhia operate in the tech world. These sub-businesses work with their independent teams, offices, and operations and just have the brothers as a common string. So what is within Directi's for-profit portfolio?

Radix: Radix is essentially a software system to make internet nomenclature more flexible. For example, instead of having a generic suffix like .com or .net for a domain, new alterations can come in. A chef can have a website called www.iamachef.cook or an engineer can have a website called www.buildthings.electrical. The company has launched new and widely used domain extensions such as – .store, .site, .online, .tech,.website, .press, .host, .space, .pw – the professional web, and .in.net.

Ringo: Ringo is one of the first apps to completely transform international calling. Instead of using the internet like many of its competitors, Ringo uses telephone networks instead of internet connectivity to make calls. What sets Ringo apart is that using telephone networks helps make higher quality calls but the company aims to do competitive costing. Here is a video showing how Ringo works.

Flock: While Ringo is a calling app, Flock ventures into messaging. However, this app is specifically for workspace or productivity based organizations. A comparison to the popular app Slack is drawn when it comes to Flock.
In Bhavin Turakhia's words- "Flock makes it very easy for teams working on a project or trying to collaborate and communicate within an organization or across organizations to communicate, exchange files, messages, send reminders, etc. (This makes) communication and collaboration easier." The brothers have raised USD 25 million to build this app.

Zeta: Zeta is a mobile payments platform. This platform while still gaining its stronghold in India, aims to provide digital coupon-based benefits, meal vouchers, tax returns, and reimbursement-based services. The following video is a lo-down on Zeta:

Media.net: While expanding into the tech horizon, the younger brother Divyank had his eyes on advertising. For the same, he founded Media.net – a digital advertising agency. The company soon became a big player and was closely working with Yahoo's ecosystem in the late 2000s. Soon after Yahoo's tank, it became integral to sell the company. It was very recently bought by Starbuster TMT Investments at a whopping price point of USD 900 million.

The two brothers have built not only one but multiple business empires in the past 20 odd years. Being such young players is only working in their favour with both of them just in their mid-30s. They have been out of the general public's eye for the most part but have silently grown their businesses with no external interference. Industry critics credit their success on sheer luck while appraisers commend their business strategy. Some say the story of Directi is too good to be true.

They may or may not come off as likable but what the Turakhia brothers are doing is definitely enviable. Today, Directi is showing signs of maybe being the next Microsoft or IBM and there is no slowing down.