Discord is launching an in-app soundboard that will allow users to play a variety of sounds in voice channels to have fun or troll their friends. Previously an experiment available to a limited number of communities, Discord's official soundboard will roll out in the coming weeks.
However, users can only use the soundboard on the desktop app, while mobile users can only hear the sounds. Nitro subscribers will enjoy an added benefit of using their uploaded sounds across different servers.
Nitro subscribers, at launch, will also receive additional themes, special decorations for their avatars, and new "Super Reactions" they can use on the desktop app.
The introduction of the soundboard is a welcome addition, as Discord users had to rely on third-party software like Voicemod to use a soundboard with the app. The soundboard can be turned off in the settings, and users can set permissions to limit who can use it in their server.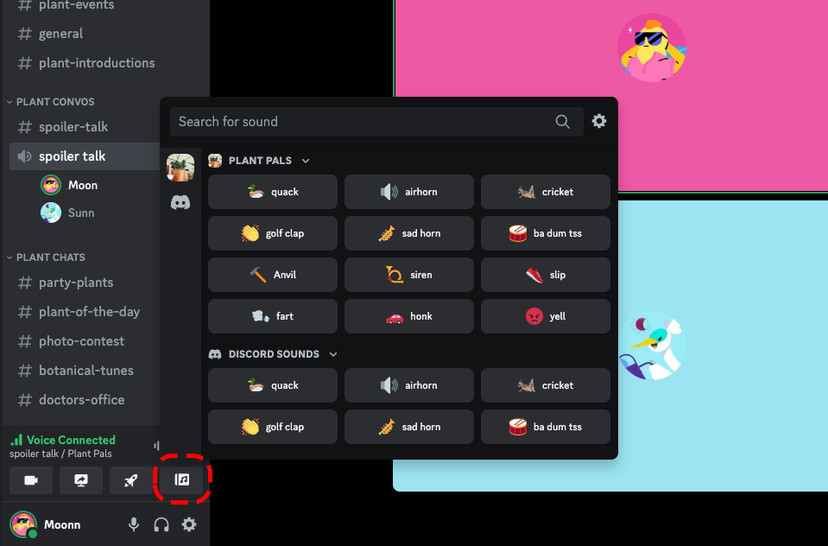 The launch of the soundboard aligns with Discord's goal to create a more immersive and engaging experience for users.
Discord's success lies in its ability to foster online communities where people can gather and communicate, especially in a pandemic-ridden world where social distancing has become the norm.
The soundboard adds another layer of entertainment and interaction for users, enhancing the user experience and keeping them engaged. Additionally, the new features introduced for Nitro subscribers add value to the subscription, making it more appealing for users to upgrade to Nitro.
Discord has been expanding its Nitro subscription service with new perks, such as access to more games, increased file upload limits, and server boosting.
Discord rolls out in-app soundboard
The new features, including the soundboard, show Discord's commitment to providing its users with a unique and enjoyable experience on its platform.
Although the soundboard feature is only available on the desktop app, it aligns with Discord's strategy to prioritize the desktop experience. Discord has stated that it wants to make the desktop experience the best it can be before expanding to other platforms.
Discord has also been making strides to become more than just a communication platform. With the launch of its own game store, Discord aims to become a one-stop-shop for gamers, where they can buy games and communicate with other players.
Discord has even been compared to a social network for gamers, with its ability to foster online communities and provide a platform for users to connect with each other.
The soundboard feature aligns with Discord's goal of becoming a more comprehensive platform for gamers and online communities.
The new feature aligns with Discord's goal of creating a more immersive and engaging experience for its users, as well as its commitment to providing unique and enjoyable experiences on its platform.