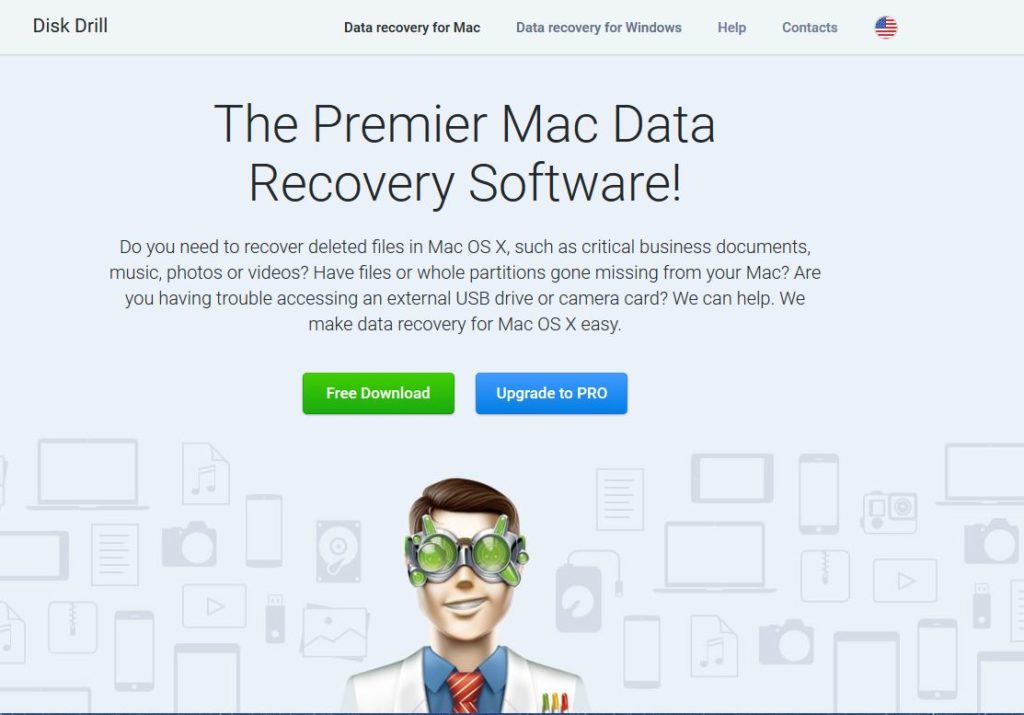 Availability for different user types
Disk Drill software is available for Windows and Mac. The recovery software can be used for personal as well as commercial use. A trial version of Disk Drill data recovery software is available which allows you to check if some of your files are recoverable by running a scan and previewing results. This free data recovery software can come in handy when you  want to see your files to be recovered before making any actual purchase.
The Pro version is more affordable than its competitors. Disk Drill offers a special discount for education, non-profit, and government workers. Once a license is purchased, it is installable on 3 desktops. Licenses are usually available for a year but lifetime upgrades are available at a very affordable cost.
The enterprise license can be installed on unlimited number of desktops. The enterprise license is a lifetime license.
Support for various formats
The Mac version is more expensive than the Windows Version and has more features available making it one of the best recovery options for Mac. Disk Drill for Windows supports 200 file types whereas for Mac it supports 300 file types.
Support file types include:
Documents: Word, Excel, Powerpoint, PDF
Images: JPEG, PNG, RAW, Photoshop, Illustrator
Audio: MP3, WAV, AIFF, AAC, Ogg
Videos: MPEG-4, QuickTime, AVI, WMV
Archives: Zip, Gzip, RAR, Stuffit
Disk Drill can be used to recover files from the following file systems:
Windows: FAT, NTFS
Mac: HFS, HFS+
Removable Storage: ExFat
Performance
Wish Disk Drill you can run 3 types of scans.
Run Quick Scan
Run Deep Scan
Run all scan types
Quickscan will help you recover files (with file paths and original file names) that are recently deleted and content on non-mounting partitions.
Deep scan will free space on your drive and reconstruct deleted files based on file patterns. This method can be used for files that have been deleted a long time ago or recovering files from RAW volumes.
All deleted files will be found in the recycle bin. so  how to recover recycle bin on Windows ? To recover recycle bin files just select the file and click on Recover button. If you do not remember the name of the file you wish to recover you can search for the file based on file type and deletion date. The file will be recovered in the location you specify.
Customer Support
Live chat support feature (24/7) is available for Disk Drill and other Cleverfiles programs.
Besides chat an email ticket option is also available. The email response time of the support team has been consistently good. Disk Drill also has a knowledge portal (including an FAQ section) that answers most common questions.
Conclusion
In conclusion, we believe that recycle bin recovery software Disk Drill provides a very effective and budget friendly option for data recovery. The interface is friendly and intuitive, the scans are extremely effective and the customer support is up to the mark. The tool very easily allows you to recover files from recycle bin for free. This tool will surely appeal to retail customers as well as professional.