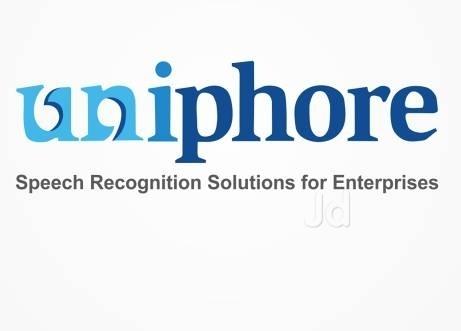 30 November 2017, India:
Technology conglomerate Cisco's executive chairman John Chambers has picked up 10 percent stake in Indian speech analytics and virtual assistant firm Uniphore Software System in his personal capacity.
John Chambers led the Series-B funding round. Existing investors IDG Ventures and IIFL also participated in this round. IDG Ventures led the last funding round.
This is the first Indian investment for John Chambers. He was the part of 20 American CEOs delegation which was invited by Prime Minister Narendra Modi to invest in India.
Speaking of the investment, John Chambers said, "I am a big believer in India and its potential for producing globally relevant startups like Uniphore. The company was able to foresee the growing need for deep technology in the area of speech recognition and has innovated ahead of the market to capture this significant opportunity. During my time working with and mentoring Umesh, I have been impressed with his leadership and passion for improving customer experiences, and his ability to build a world-class team of software experts."
He said, "Startup growth rate in India is just 10 percent while it should be 50 percent. The reason for this is unavailability of role models in the country. Silicon Valley scaled fast due to role models."
John Chambers told that he is planning to invest in 2-3 more cutting-edge startups. He wants to invest in startups working in the field of Artificial Intelligence, Natural Language Processing, Internet of Things, Robotics, Machine Learning, Drones and Security Segments.
John Chambers will also act as chief mentor at Uniphore. He has been given the title "Chief Guru" in the company.
Uniphore will use the raised fund to deepen core research for product enhancement, to upgrade its customer service infrastructure, to expand its sales reach to newer geographies and to recruit new talent to support its rapid growth.
Umesh Sachdev, co-founder and CEO of Uniphore Software Systems said, "We are humbled by John's concurrence to be Chief Guru at Uniphore. It is our good fortune to have an industry veteran like John invest in the future of Uniphore. While John's monetary investment is certainly important to the company, it is his vast and varied experience building a globally leading IT company that adds incalculable value to Uniphore and I am certain that the company will gain immensely from his counsel and guidance."
In 2016, Umesh Sachdev was selected as one of the 10 "Next Generation Leaders" by TIME Magazine for "Building a Phone That Can Understand Almost Any Language".
Uniphore was founded by Umesh Sachdev and Ravi Saraogi in 2008. Till now, the startup has raised $13 million in funding.
(Image – Justdial)
Comments
comments