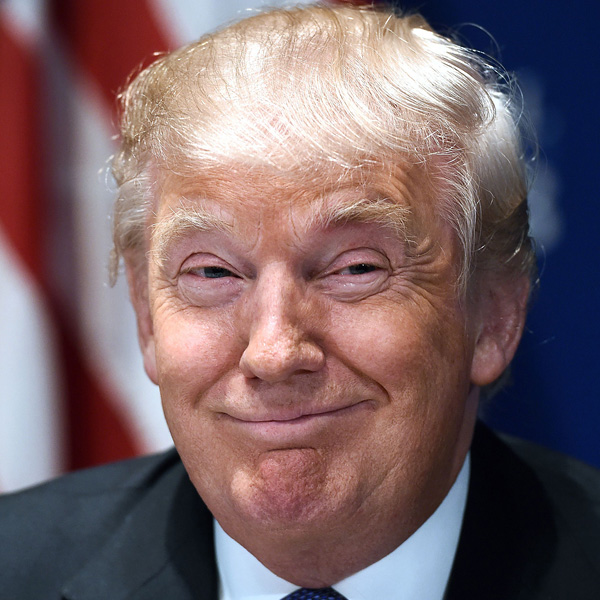 03 July 2017, India:
US President Donald Trump has slammed CNN (literally) by tweeting a mock video of himself tackling and repeatedly striking a man in a business suit, his face replaced by the CNN logo, outside a wrestling ring.
#FraudNewsCNN #FNN pic.twitter.com/WYUnHjjUjg

— Donald J. Trump (@realDonaldTrump) July 2, 2017
CNN's Jim Acosta immediately hit out at Mr. Trump's video, tweeting: "Isn't pro wrestling fake?"
The president's son, Donald Trump Jr, retorted: "Yes, just like your coverage."
It is not clear who produced the mock video, which was posted on an alt-right forum on Reddit a few days before it was shared by the President, but it was posted from Mr. Trump's account and retweeted by the official POTUS account. Many of the
Many of the renowned people urged Twitter to ban the official account of Trump as many find him unsuitable on social media. Twitter said it considered three factors: the political context of the conversation surrounding the tweet, the various ways it could be interpreted and the lack of details in the tweet itself. According to its rules, Twitter may suspend an account for a number of reasons, including if the user makes violent threats; attacks people based on race, religion, gender and more; or engages "in the targeted abuse or harassment of others."
Related read- Your Facebook Activity Might Affect Your US Visa Filing: Trump Administration
Trump's tweet has spread like wildfire across the internet. In six hours it received 185,000 retweets, about 300,000 likes and nearly 100,000 comments. That's a lot, even for Trump, who has 33 million followers.
My use of social media is not Presidential – it's MODERN DAY PRESIDENTIAL. Make America Great Again!

— Donald J. Trump (@realDonaldTrump) July 1, 2017
I am thinking about changing the name #FakeNews CNN to #FraudNewsCNN!

— Donald J. Trump (@realDonaldTrump) July 1, 2017
The FAKE & FRAUDULENT NEWS MEDIA is working hard to convince Republicans and others I should not use social media – but remember, I won….

— Donald J. Trump (@realDonaldTrump) July 1, 2017
I am extremely pleased to see that @CNN has finally been exposed as #FakeNews and garbage journalism. It's about time!

— Donald J. Trump (@realDonaldTrump) July 1, 2017
The original, unedited clip was filmed at WrestleMania 23 in 2007. It showed Mr. Trump pummelling World Wrestling Entertainment Chairman Vince McMahon during a "Battle of the Billionaires" stunt.  Recently Trump was trending for over a day on the Twitter when he Tweeted, "Despite the constant negative press covfefe" He was trolled by Twitterattis for this error. This too again was related to Press and News. (Image- National Review)
Also read- Twitter Trolls Trump's Trending Tweet #Covfefe
Check out the original video where Trump battled his friend cum foe Vince McMohan in WWE-
Comments
comments