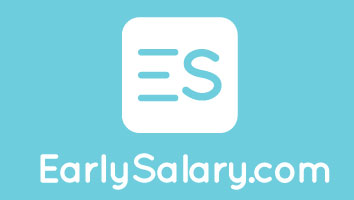 22 May 2018, India:
Fintech startup EarlySalary has acquired lending platform CashCare. CashCare co-founders Vikas Sekhri and Suraj Mundada will join EarlySalary as a part of deal. Vikas Sekhri will join as the Head of Strategy and Suraj Mundada will join as the Chief Architect.
"We are happy to have CashCare join our team and welcome them onboard. We see synergies being driven by technology, addressing the financial needs of the millennial audience, and our products complementing each other. With the launch of this new feature 'Checkout Finance', we are aiming to offer our customers the convenience to shop now and pay later. This acquisition marks a great opportunity for us to further our commitment to financially support our customers by deploying our combined offerings for the best possible customer advantage," said Akshay Mehrotra, Co-Founder & CEO at EarlySalary.
"We are delighted to join EarlySalary, whose aim is to disrupt the credit market by minimizing human involvement, which perfectly fits in with our mission. With this synergy, we will be able to further develop our services for the young, working population in our country. Together, we can build a wide-ranging credit solution for online platforms, while making the consumer's experience as easy as swiping a card," said Vikas Sekhri, Founder, CashCare Technology.
"Together, EarlySalary and CashCare will deliver a robust set of collaboration capabilities across the credit lending space. We believe that our combined efforts will give customers more choice and flexibility. Together, we will inspire our teams to collaborate and work towards achieving success like never imagined before," said Ashish Goyal, Co-Founder and CFO, EarlySalary.
EarlySalary has also launched a new feature of 'Checkout Finance'. 'Checkout Finance' will allow its users to shop now and pay later.
EarlySalary was founded by Akshay Mehrotra and Ashish Goyal in 2015. It is an online lending platform. It provides salary advances and instant cash loans and provides a smart risk scoring system. It is owned and operated by Social Worth Technologies Pvt. Ltd.
(Image – Advantage Club)
Comments
comments