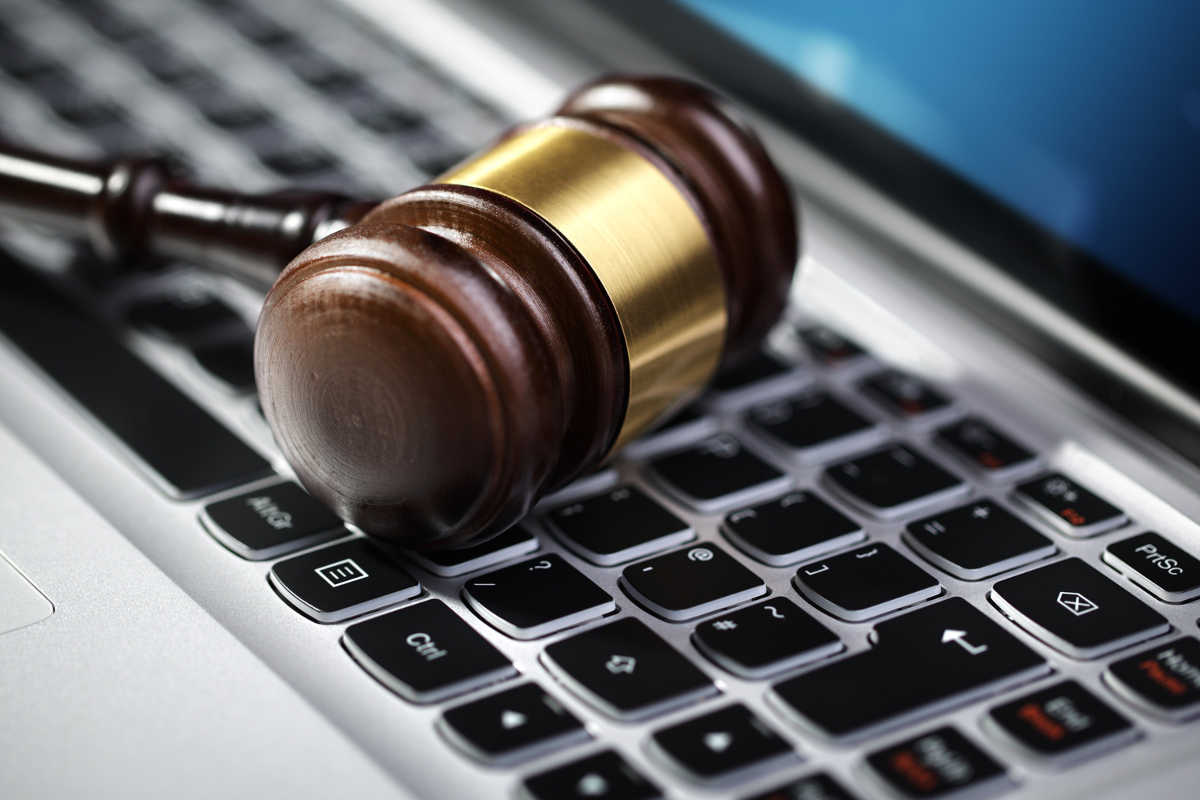 Lets try to find out more about one sector which has been popular in other parts of the world but has not gained significant traction in India. It is time to analyse, research and conclude on the past, present, and future of this mode of commercial transaction- e-auction.
What is e-auction?
E­ Auction is an online process that connects suppliers and buyers on an electronic virtual platform for the best offers. When e auction is done by buyers acting as bidders, it is direct auction; while it is reverse auction when the sellers act as bidders. It couples a Business to Business, Business to Consumer and Consumer to Consumer interaction transparently.
Status of e-Auction in India
Because of the market's inherent complexity, e-auction in India doesn't seem like clambering to peaks; also a number of medium and large enterprises are rubbing their luck off this lamp but no feasible scenario has seen result from their feeble and fallen potential.
However, due to mushrooming Internet access, numerous suppliers have lured Indian enterprises to hop in this new world of e­commerce to trade in. But first comes the question, are they really on the verge to commence an auction on their own? Are they equipped with procurement strategy to overlook challenges? And if they are, they have to make sure they are versed with the given manifestation to their roots. More importantly, is the market ready and even more significantly, does the Indian market need this?
e-Auctions, still budding or fading?
Quite a time before, e-­marketplaces as FreeMarkets came up with the concept of e-Auction in India; however the essence of their ideas soon doomed as the buyers and suppliers rather shared an opaqueness to barge with, and as the confiding went low, the idea soon crumbled. Unlike e-­marketplaces, e­-sourcing (including reverse e-­auctions) is a buyer­ driven concept, where service and product providers work closely with the buying organisation to understand supply markets and reach out to suppliers that meet their specific business needs.
Reasons of failure­ of reverse e-auction
Most consumers find reluctance to deal with unknown suppliers. Trust is an issue.
Indian companies couldn't find a proper fit for e-auction in their overall procurement strategy.
Few misconceptions are holding back acceptance of the e­-auction concept in India, and the misconceptions arise from cases of real failures and cheatings.
Indian buyers and suppliers still need to instil more confidence in concept of e-auction. The confidence issue comes into play when there comes an unknown supplier. A strong verified pool of suppliers can stir confidence in buyers.
Due to lack of clarity and alignment of e-auction strategy in Indian buyers, sellers are always on the losing side, and business is a function of mutual benefits.
History of eBay and status of auction in U.S.A.­
Formally known as the AuctionWeb, the site began with the listing of a single broken laser pointer. Pierre Omidyar commenced with the listing of a single broken laser pointer and the item sold out for $14.83. With exponential growth, eBay soon thumped over many of the other budding auction sites.
Now, let's first compare the mode of payments of e-commerce in India Vs the same in USA.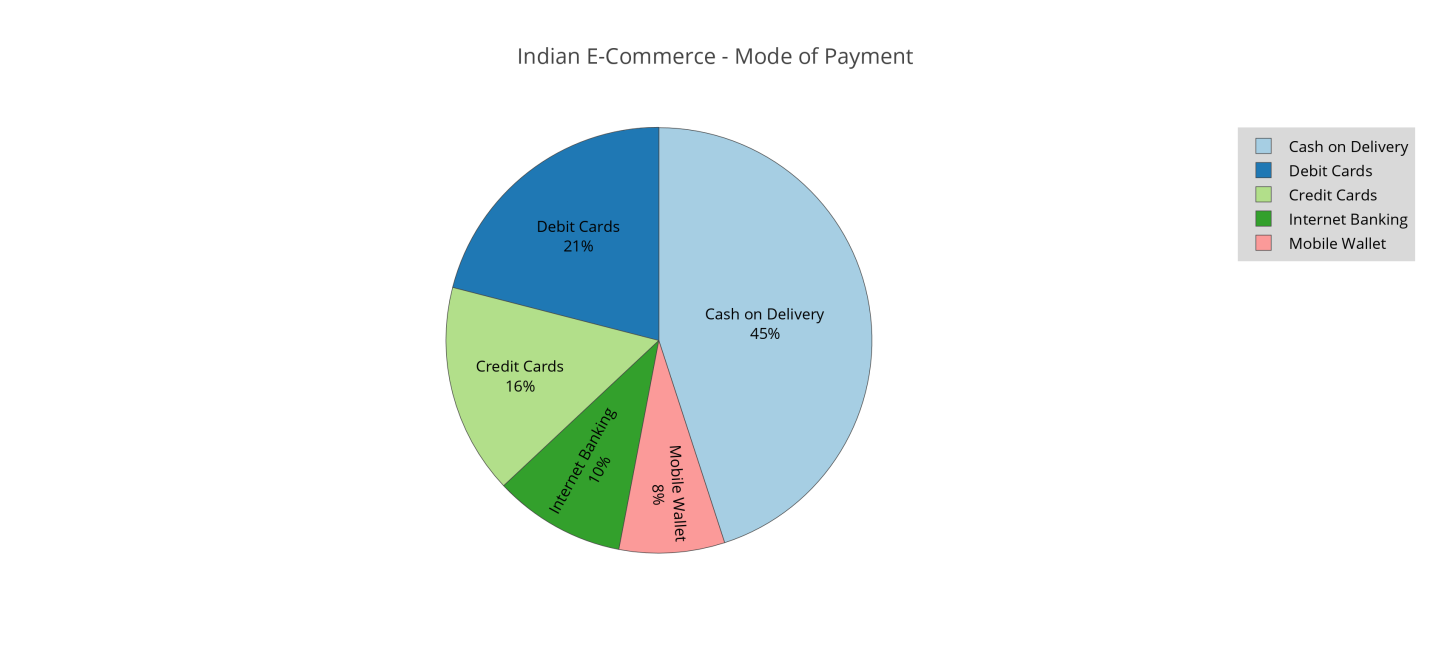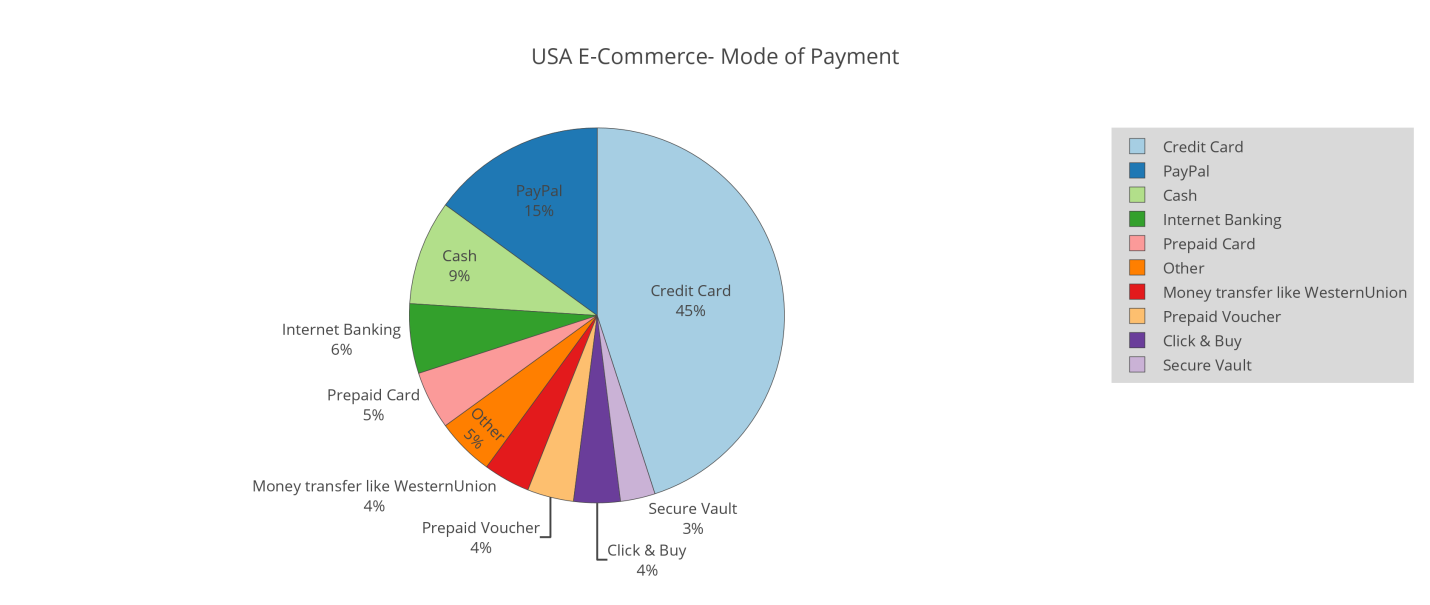 When we compare the graphs given above, one clear conclusion comes to our minds, Indian consumers are still used to doing actual cash transaction in person.
Now, lets see one more data: the data which says some e-commerce companies face more than 40% returns after placing the order through Cash on Delivery mode.
The graphs and the data give the following conclusion- a process which takes so much time and efforts from the end of buyer or at the end of seller, as is the case of any form of e-auction, cannot even have a minor possibility of more than 10% failure. A business can't succeed with such fear and lack of transparency, which is still the case in India.
Related Read: An insight into business model of Flipkart – India's E-commerce Giant !
Moreover, in C2C marketplace driven model, a sale of counterfeit goods is a definite concern, which also comes up with an appropriable discount and far enough, they are seen immensely successful in countries like China and Japan etc. where marketplaces contribute to 20­50% of the overall e­commerce market.
The future ahead?
India needs to see more of regular e-commerce growing. It is growing at a steady pace, though some reports claim a minor slump, which is easily recoverable. Further stability of regular e-commerce in every form of transactions, such as educational services, furniture purchase, purchase of building materials, jewellery purchase, and so on, is needed.
Once this stability is achieved, more stability towards acceptance of e-auction business models will come. e-Auction may never become as mainstream as direct purchase, because of the speed and trust factors; but will definitely play a more important role, with increasing e-commerce in B2B, B2C and C2C transactions. If e-commerce companies use other innovative
(Disclaimer: This is a guest post submitted on Techstory by the mentioned authors. All the contents and images in the article have been provided to Techstory by the authors of the article. Techstory is not responsible or liable for any content in this article.)
Image Credits: digitalhungary.hu
About The Author:
This article was contributed by Arpit Palod an Analyst at Idein Ventures, a global Venture Capital Firm. He has a keen sense of consumer psychology and loves to play with numbers.
An avid reader and writer of tech and finance, he can beat you at Table Tennis any day !
Comments
comments