Popular economist David Rosenberg has warned of a crash landing and recession for the United States economy. Referring to the Philadelphia Fed's manufacturing index chart, he stressed that if we look at the chart properly, we can see we are heading towards a soft or no landing. It will be more like a 'crash' landing.
Economists are expecting a crash landing for the US economy
Last week, in a tweet, popular economist David Rosenberg warned that the country's economy might be heading towards a crash landing. Rosenberg is the president and chief economist of Rosenberg Research.
On Thursday, he shared a chart on twitting showing the Feds Bank of Philadelphia's manufacturing business outlook since 1968 and wrote: take a proper look at this chart and tell us we are heading into a soft or no landing zone. It means more like a crash landing.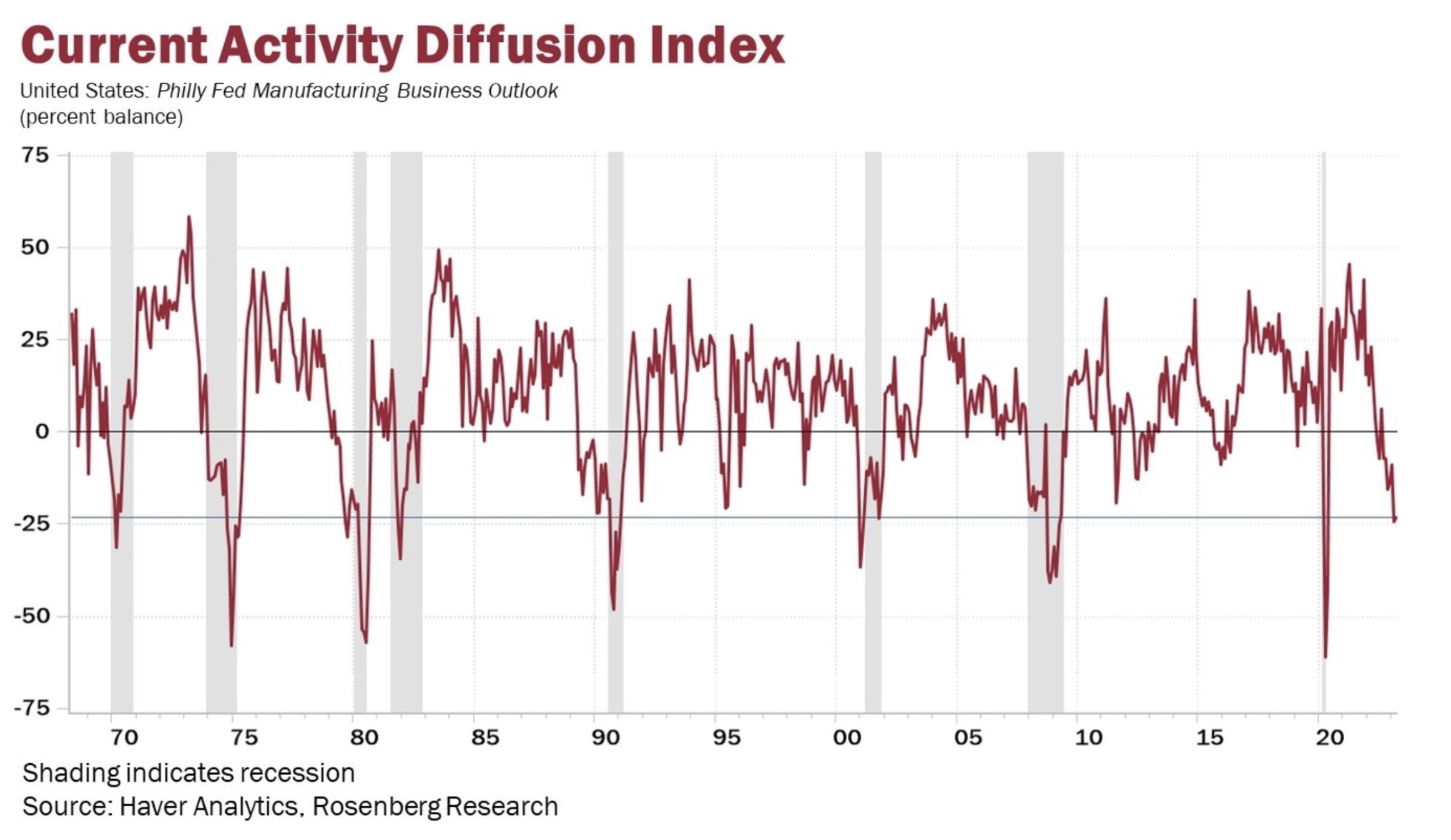 Rosenberg, Chief Economist of Rosenberg Research, further mentioned that the Philly Fed has accurately predicted recessions in the US with 100 per cent accuracy in the past. He wrote that Philly Fed is at a level that is 8 for 8 on the recession call and with no head fakes.
As per the report, the Philly Fed Manufacturing Index is based on the monthly Business Outlook Survey of manufacturers in the Third Federal Reserve District, home to over 13.3 million people in Delaware, Southern New Jersey and Eastern and Central Pennsylvania. The survey has been conducted each month since 1968. The index in the US ticked up 1 point to -23.2 in March.
Charlie Bilello, the chief market strategist at wealth management firm Creative Planning, similarly explained on Twitter in Feb how the Philly Fed manufacturing index accurately predicted in the past, stating: over the years, whenever this indicator was at or below the current levels, the US economy was either in or approaching a recession.
Robert Kiyosaki warned of a crash landing ahead
Economist David Rosenberg warned of a crash landing and recession for the US economy. Several voices in the financial industry are predicting a crash and recession for the US economy. Rich Dad Poor Dad author Robert Kiyosaki warned of a crash landing. The "Big Short" investor Michael Burry compared the baking turmoil to the Panic of 1907.
---
What are your thoughts about the statement given by David Rosenberg? Do you agree with economist David Rosenberg that the US economy is heading towards a crash landing and recession? Let us know in the comments below. And if you found our content informative, share it with your family and friends.
Also Read: US doesn't know how to guarantee bank deposits worth $18 trillion.
Comments
comments